Events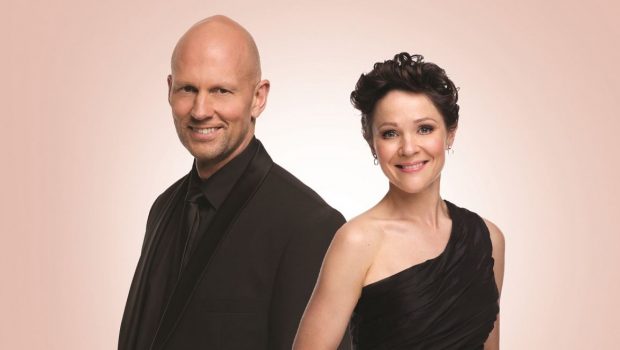 Published on December 14th, 2016 | by admin
AUSTRALIAN MUSIC FAVOURITES LINE UP FOR ARTS CENTRE MELBOURNE'S MORNING MELODIES 2017 PROGRAM
Australian music favourites Teddy Tahu Rhodes, Marina Prior and Rhonda Burchmore are among the entertainment icons joining Arts Centre Melbourne's 2017 Morning Melodies program. The feel good concerts held each month at Hamer Hall will showcase an eclectic mix of celebrated Australian and international artists performing an array of musical and dance styles.
Highlights in this year's program include acclaimed baritone Teddy Tahu Rhodes, soprano Greta Bradman, queen of song and dance, Rhonda Burchmore and Australia's beloved leading lady, Marina Prior. Rhodes and Bradman will return to the Hamer Hall stage in February following their recent performance in From Broadway to La Scala. In March, Marina Prior will take audiences on a musical journey from the 70s and 80s folk-pop songs of her busking days through to her cherished musical theatre classics.
In April, Rhonda Burchmore will be joined by the fifty-piece Australian Youth Band for an aural feast, singing all her hits from Broadway to ABBA. Film buffs won't want to miss the Victorian College of the Arts students perform Hollywood Movie Musicals or Alinta Chidzey and the Roger Young Collective dazzle audiences with their jazz classics and selections from iconic film scores in Jazz and the Silver Screen. Dance lovers will revel in The Australian Ballet School's performance in May.
In August and September, two of Australia's most esteemed male singers will take to the stage in Bobby Fox: Four Seasons in One Day and Martin Crewes: To Be Frank. Fox will pay homage to the music of Frankie Valli and the Four Seasons and provide first-hand insight into the man and the band, including behind-the-scene stories from his first audition to the final curtain call. Crewes, the three-time Helpmann Award nominee and Greenroom Award winning star of Doctor Zhivago, Chess and Sweet Charity will explore the life of music icon Frank Sinatra.
The Red Hot Rhythmakers will have toes tapping when they present The Evolution of Swing in October and then in December Three Generations of Vaudeville will deliver an all-encompassing variety show.
Arts Centre Melbourne's acclaimed Morning Melodies started in 1985 when performer Betty Pounder and producer Sandy Graham decided it was time to make good use of the empty Playhouse on a Monday morning. They had a brainwave to break theatre tradition and invite people in during the day. More than thirty years on Morning Melodies has presented more than 450 concerts and welcomed almost half a million audience members, making it a quintessential Melbourne experience.
Arts Centre Melbourne presents
Morning Melodies
Arts Centre Melbourne, Hamer Hall
February – December 2017
Bookings www.artscentremelbourne.com.au or phone 1300 182 183