Events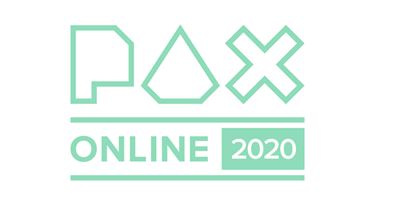 Published on September 4th, 2020 | by Admin
Australian gaming fans can join Tony Hawk, Mike Pondsmith, Sid Meier and AAA panelists for the first ever PAX Online with content streaming 24 hours a day
Skateboarding legend Tony Hawk, creator of Cyberpunk 2020 Mike Pondsmith, and AAA panelists highlight a star-studded lineup at PAX Online 2020, the 9-day digital event transforming North America, Australia, and the UK's most attended gaming events into a global celebration of gaming culture.
Taking place Saturday, Sept. 13th through Sunday, Sept. 21st AEST (12-20th Sept PT), the free show combines several of the industry's largest events including PAX West, PAX AUS, and EGX to feature community activities, esports events, can't-miss panels from fan-favourite industry creatives, journalists, and content creators, and hands-on demos from some of 2020's most anticipated titles. The nine-day expo of gaming will open with the creator of the seminal Cyberpunk franchise Mike Pondsmith delivering the storytime keynote Sunday,Sept.13th at 3:15AM AEST (repeated Sunday, Sept. 13th at 8:00PM AEST for Aussie audiences).
The official Discord server for PAX Online will bring together these hallmarks, which have delighted millions of PAX attendees over the years, alongside dedicated community spaces, gaming schedules, and easter eggs to create a central event hub with everything fans need to enjoy the celebration.
Skateboarding legend Tony Hawk will appear at the PAX Arena to provide commentary for a special Tony Hawk's Pro Skater 1 + 2 tournament presented by OMEN. Alongside renowned skate photographer Atiba Jefferson, Hawk will break down top-tier play from a hand-selected group of the THPS community's finest, including Prod1gyX and TylerLasagna. The winner will receive a skate deck signed by Hawk along with OMEN gear and the opportunity to donate OMEN setups to a charity of their choice.
The Telstra Tourneys and Freeplay will present a daily schedule of community tournaments and freeplay for Australia's PAX Online, with live-streamed finals and a huge mix of games giving Aussies the chance to play with and against friends around the globe. Participants will be playing for bragging rights and exclusive PAX Online medals.
The prestigious PAX Online Indie Showcase will deliver a virtual showcase of home-grown games among the 20 winners, including TopplePOP: Bungee Blockbusters (SAI Team), Unpacking (Witch Beam), and Innchanted (DragonBear Studios).
PAX Rising also returns, showcasing Australian and international talent, including the best games proudly made in Melbourne, supported by the Victorian Government through Creative Victoria.
PAX Online continues other beloved show traditions, including a jam-packed panel schedule. Legendary creator Sid Meier will share the story of his career, and a fan Q&A and diversity discussion will unite the Overwatch voice actors who bring Pharah, Symmetra, Hanzo, Winston, Zenyatta, Echo, Baptiste, and Sombra to life. Ted Price of Insomniac Games (Ratchet & Clank: Rift Apart) and Brian Fleming of Sucker Punch Productions (Ghost of Tsushima) will record a special episode of Game Maker's Notebook, and Gearbox will host an hour-long segment sharing what's coming next from the studio.
PAX Online will also highlight the best of the Australian & New Zealand games community, including DayZ creator, Dean Hall (NZ), and Battle Royale pioneer, Brian Hicks. Australia's Jono Pech will host Yuri Lowenthal and Jennifer Hale, seasoned voice actors from some of gaming's most iconic franchises. We're also proud to continue to work with local gaming groups, including generOZity, Magnificent Nerds, CouchWarriors, and TGDA.
The hits keep coming with an exciting lineup of panels brought to attendees by EGX. Acclaimed composer-vocalist pairings Gareth Coker and Aeralie Brighton (Ori and the Will of the Wisps), Joris de Man and Julie Elven (Horizon Forbidden West), and Inon Zur and Mimi Page (Fallout 4) will share their collaborative process and how to imbue games with emotional, iconic scores. In celebration of the HITMAN series' 20th anniversary, Agent 47 voice actor David Bateson will sit down with Eurogamer's Ian Higton to reminisce on the series' legacy, his acting career, and what it's like portraying one of the most iconic and dangerous characters in video games.
PAX Online 2020 is a digital event and free to attend. For schedules, FAQs, and more, check out the official website of PAX Online and follow PAX on Twitter, Facebook, Twitch, YouTube, and Instagram. The official PAX Online Discord server will host the global attending audience, with details to come.
Limited edition merchandise for PAX Online is now available via the online store, with more planned to go live during the event.
Media and content creators interested in covering PAX Online can still register online via the official PAX site for breaking news, previews, interview opportunities, and more.