Events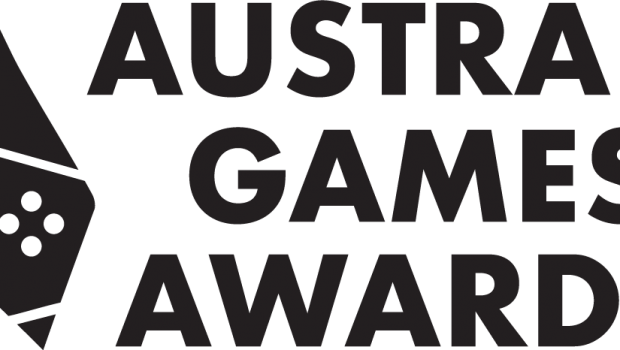 Published on December 21st, 2018 | by Admin
Australian Games Awards celebrates first event
Hosted at Sydney's Big Top Luna Park, The Australian Games Awards launched to hundreds of industry representatives and fans in attendance and thousands watching online.
Sydney, December 21, 2018 – Over 300 guests were on hand for the first ever Australian Games Awards. In total, 30 awards were presented throughout the night, decided by over 75,000 votes from the Australian Games Community.
In addition to those in attendance, over 10,650 people tuned into the official Twitch stream, with a peak viewership of 1,523. Additionally, thousands more watched across multiple community led restreams on Twitch and Mixer.
Engaging the community, the event's official hashtag, #TheAGAs, peaked at the number one trending spot in Australia, challenging for the top spot for many hours with the Big Bash League and bringing in hundreds of thousands of social interactions.
Australian developed games and local talent was on show, with multiple Australian games featured as finalists across a number of categories with a special focus on Australian games of 2018 and beyond, as a part of the 30-minute Press Start Pre-Show which launched the broadcast. Adelaide's Team Cherry scored two massive nods with Independent Game of the Year, beating out international competition, and Australian Developed Game of the Year with Hollow Knight.
Rockstar Games' smash hit, Red Dead Redemption II also scored multiple awards, taking home Action/Adventure Title of the Year and the night's final award, the coveted Game of the Year.
Speaking on the inaugural event, Australian Games Awards Producer, Joel Van Daal said, "We are thrilled with the success of the first ever event. The community engagement and broadcast numbers were great for a first-time event.
Van Daal added, "We want to thank the community for their support throughout the awards process, from nominations to voting to the broadcast their time and opinions matter, and we thank them for it. We wanted to give the Australian Games Community their own voice, and they spoke loudly."
Continuing Van Daal said, "Community is core to this event and we are listening to their feedback. We're listening to all sources, big or small. We have built this event for the community, and we will continue to improve and refine it to best represent the Australian Gaming Culture."
Attention will now turn to planning the 2019 event, with announcements to come in early 2019.
You can read the full list of winners below:
Multiplayer/Online Title of the Year – Fortnite
Esports Title of the Year presented by Turtle Beach – Tom Clancy Rainbow Six: Siege
Mobile/Handheld Title of the Year – Octopath Traveller
Sports, Racing or Fighting Title of the Year – Forza Horizon 4
Family/Kids Title of Year – Spyro Reignited Trilogy
Table Top of the Year – Terrible Candidates by Half-Monster Games
Audio Brand of the Year – Plantronics
Controller and Accessories Brand of the Year – Razer
Strategy Title of the Year – Frostpunk
RPG of the Year – Detroit Become Human
Action/Adventure Title of the Year –Red Dead Redemption II
Independent Game of the Year – Hollow Knight
Shooter of the Year – Call Of Duty Black Ops IIII
Gaming Publication of the Year – Press Start Australia
The Gamechanger – Rae Johnston
Journalist of the Year – Rae Johnston
Cosplayer of the Year – Whereisdanielle
Social Media God – TheClickCrew
YouTube Creator of the Year – The Sim Supply
Mixer Creator of the Year – Duke of Flukes
Twitch Creator of the Year – TobyontheTele
Breakout Creator of the Year – Pestily
Creator of the Year – James 'TheSimSupply' Turner
Organisation of the Year – FNATIC
Play of the Year – Acez's 1v4 Ace
Esports Personality of the Year – Miles Ross
Team of the Year – FNATIC – Rainbow Six
Player of the Year – Futwiz Jamie
Elite Awards
Australian Developed Game of the Year – Hollow Knight
Game Of The Year – Red Dead Redemption II