Events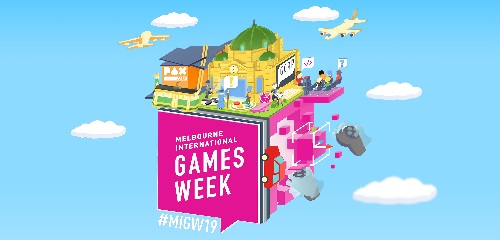 Published on October 11th, 2019 | by Andrew Bistak
Australian Game Developer Awards 2019 Winners Announced
A goose, a frog and talking coral led the charge at Australia's most prestigious games awards – The 2019 Australian Game Developer Awards – held in Melbourne this week as part of Melbourne International Games Week, Asia Pacific's largest games convention and festival.
The national awards, managed by Game Developers' Association of Australia, recognise excellence and innovation in Australian-made games. South Australian studio Mighty Kingdom collected the coveted Studio of the Year award.
Untitled Goose Game by Melbourne studio House House won Game of the Year and Best Sound Design, capping off a stellar month that has seen the indie-title top the Australian and US Nintendo eShop bestseller charts, only weeks after its release.
Bleached Az by Chaos Theory Games collected the gong for Best Serious Game with its humorous approach to fighting climate change and saving coral reefs.
Ally Maclean, founder of The Working Lunch, a social enterprise fostering mentorship for women and non-binary people in games and tech was awarded Industry Champion.
Full list of winners:
Lighting The Way – Rae Johnston
Adam Lanceman Award – Liam Routt
Now in its fifth year, Melbourne International Games Week (MIGW) is the largest games festival in Asia Pacific, with 30+ events, conferences and activities for gamers, industry, educators and families. More than 77,000 people will attend over 10 days to explore the future of games, network and test their playing skills!
MIGW is an initiative of the Victorian Government in partnership with Film Victoria, ACMI, Game Developers' Association of Australia and PAX AUS. Events are held in the Melbourne CBD including the Melbourne Convention and Exhibition Centre, 5-14 October 2019. www.gamesweek.melbourne