News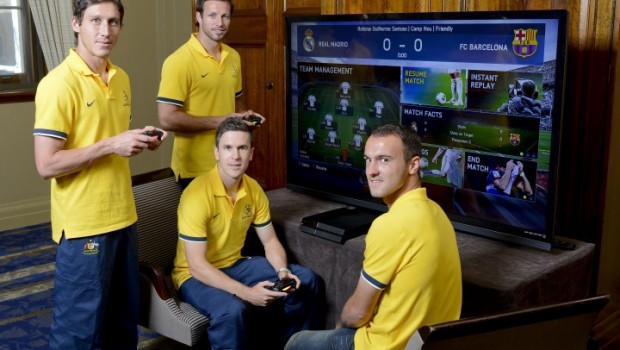 Published on November 21st, 2013 | by admin
Australian football stars battle it out on PlayStation 4
Winners on and off the field
Australian football stars take their skills to the virtual world to battle it out on PlayStation®4
Sydney, 21st November 2013: Lucas Neill, Mark Milligan, Ivan Franjic and Matt McKay took an hour out of their day yesterday to unwind following their victory over Costa Rica with a first look at their console of choice – the brand new PlayStation®4 (PS4™).
Not yet available in Australia, the football stars' skills were tested when they went head to head on EA SPORTS™ FIFA 14 on PS4 – and things got a bit heated! Tim Cahill may have scored the winning goal for the national team on Tuesday night but it was Mark Milligan who stole the show and was leading goal scorer for the morning!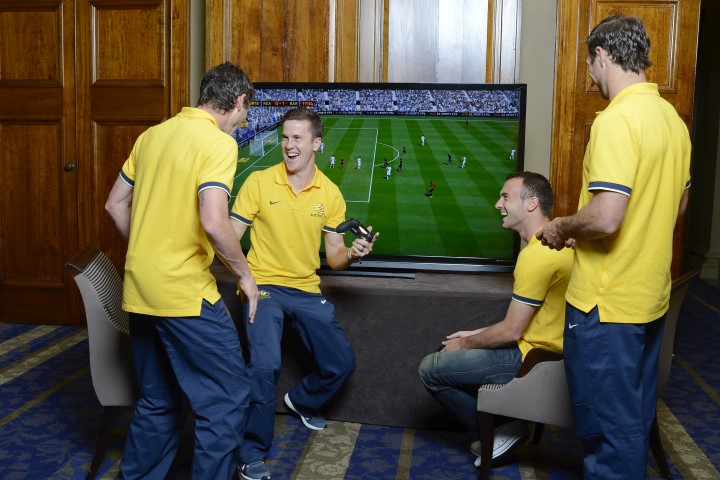 Only one week out from its launch here in Australia, the PS4 has already sold over 1 million units across North America and anticipation is running high among local gaming fans eager to get their hands on the console from 12.01am next Friday 29 November.
Mark, Matt and Ivan were also keen to join the Declaration of Play – a celebration of all Players; from the Rookies to the Veterans; the fans of jaw-dropping graphics to the Trophy Collectors; the Dedicated Strikers to the 3AM Fathers.
Click here to see the stars declaration along with some friendly banter from their time with the PS4.
By visiting eu.playstation.com/4theplayers, Players can identify what type of player they are and sign their own 'Declaration of Play'.
Join the conversation using #4ThePlayers