Films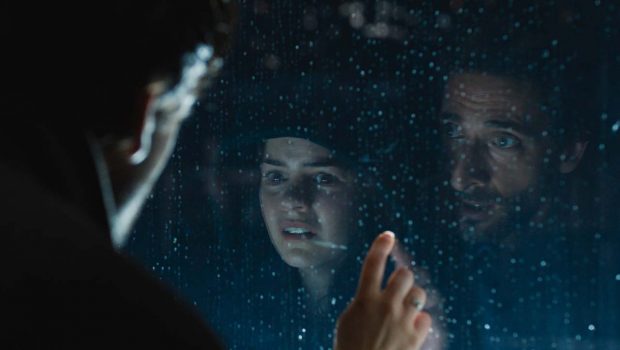 Published on April 28th, 2016 | by Admin
AUSTRALIAN FILM BACKTRACK GETS EXCLUSIVE LIMITED SEASON AT PALACE CINEMAS
AUSTRALIAN FILM BACKTRACK GETS EXCLUSIVE LIMITED SEASON AT PALACE CINEMAS STARRING ADRIEN BRODY & SAM NEILL
Thursday 28 April, 2016 – New Australian psychological thriller, BACKTRACK will screen exclusively for one-week across select Palace Cinemas from 16-22 June.
The strictly limited one-week cinema release will be followed by digital and disc releases on August 3, a non-traditional pattern designed to make the film available to a broader audience across all channels without delay.
Producer Jamie Hilton comments "We're excited to bring Backtrack to Australian audiences, after selling the film in over 60 countries. Adrien Brody gives a nuanced performance as an Australian psychiatrist, a fresh spin after so many of our stars playing Americans. Michael Petroni and his all Australian team have crafted a world class film that is both intelligent and thrilling. We hope audiences will enjoy it across all release platforms and are delighted to partner with Palace Cinemas on the theatrical release."
Written and directed by Michael Petroni (Till Human Voices Wake Us and writer of The Book Thief, The Chronicles of Narnia, The Rite) the film stars Academy Award® winner Adrien Brody (The Pianist, The Grand Budapest Hotel, King Kong) and Sam Neill (Hunt for the Wilderpeople, The Daughter, The Piano) and features supporting cast Bruce Spence, Robin McLeavy, Jenni Baird and Anna Lise Phillips.
BACKTRACK is a spine-chilling psychological thriller that follows psychologist Peter Bower whose life is thrown into turmoil when he discovers that the patients he has been seeing are ghosts. Risking his sanity, Peter delves into his past to uncover a terrifying secret which only he can put right.
Tickets are now on sale and can be purchased from the following cinemas or by visiting the Palace Cinemas' website: http://www.palacecinemas.com.au/movies/backtrack/
Palace Como (VIC)
Palace Brighton Bay (VIC)
Palace Kino (VIC)
Palace Barracks (QLD)
Palace Electric (ACT)
Palace Chauvel (NSW)
Palace Norton St (NSW)
Trailer: http://mad.mn/backtracktrailer