Events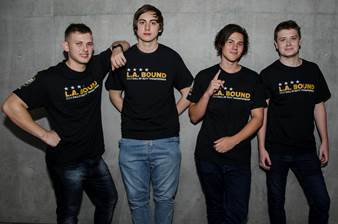 Published on April 7th, 2015 | by admin
Australian eSports team places 6th at the Call of Duty® World Championship 2015
Australia's very own, Plantronics.Mindfreak, have done us proud at the Call of Duty® World Championship, presented by Xbox. Taking on some of the best Call of Duty® eSports teams in the World, they were the only non-American team to place in the Top 10, taking out 6th place and winning USD$50,000.
The road to 6th place wasn't an easy one with their first match being drawn against Team Revenge, who went on to place 2nd.  Their loss to Team Revenge saw them dropping to the lower bracket where they played and beat two of the best European Teams (Gamers2 and Aware Gaming). Their winning streak was eventually brought to a halt when they played Team Prophecy and lost.
"The team are so happy we placed 6th in Los Angeles. We worked really hard to prepare for the finals, knowing we would face some tough competition.
Hopefully we showed the global Call of Duty eSports scene that the Aussies are serious competitors. We'll keep practicing hard and hope that we get the opportunity to return next year," said Mitchell Mader, Team Captain of Plantronics.Mindfreak.
Plantronics.Mindfreak are taking home USD$50,000, which is second largest win in the local Call of Duty® eSports scene ever.  With Australian teams placing in the Top 10 in the last two Call of Duty® World Championship, it proves that the Aussies are serious contenders when it comes to the global eSports scene*.
High-res imagery is available on the following link: https://sendto.stwgroup.com.au/message/hM0CKipY1jL1trrCcUtud3
For more information on COD eSports or final results please visit: http://www.callofduty.com/esports and follow @CallofDuty_ANZ
*N.B. T1 Dotters placed 5th at the 2014 Call of Duty World Championships, taking home a prize of $70,000 USD.