Games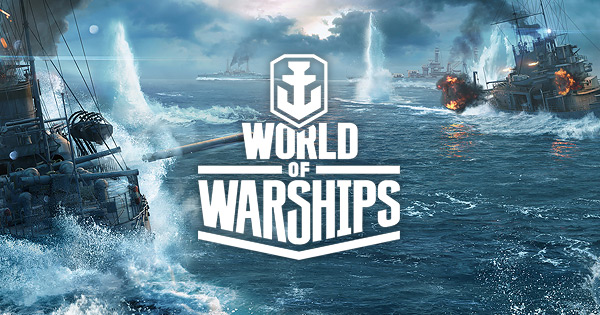 Published on December 6th, 2017 | by admin
Australian Destroyer launches in Global Naval Game
HMAS Vampire Bolsters World of Warships' Commonwealth fleet
Sydney, December 6, 2017 — Free-to-play naval action MMO, World of Warships, has today announced that one of the Royal Australian Navy's most iconic vessels, the HMAS Vampire, is the latest addition to its 'Ships of the Commonwealth' fleet.
The ship's arrival puts ANZ firmly on the map for the game's 25 million players globally, and is a reward for World of Warships' dedicated local fans, who have long requested that the celebrated destroyer be immortalised in the game.
To celebrate the launch, players are invited to take part in a 'Vampire Marathon' running from now until December 20, in which time they can win the HMAS Vampire by playing just five battles (excluding training missions). After December 20, she will be available for purchase.
Travis Plane, Wargaming ANZ Country Manager, says Wargaming constantly listens to its players and uses their feedback to shape the most authentic battle experiences possible.
"The HMAS Vampire is the number one most requested Australian ship by World of Warships players. It is great to be able to listen and deploy her ahead of Christmas, bringing such an iconic RAN ship back to life 75 years on," said Travis.
Originally launched by the Royal British Navy in 1917 to serve in World War I, the HMAS Vampire was transferred to the Royal Australian Navy, arriving in Sydney on 21 December 1933. After six years patrolling Australian waters, she was deployed to World War II to form part of the so-called 'Scrap Iron Flotilla', performing essential patrol and escort duties as battle for the Mediterranean escalated.
In 1941, the Vampire moved to Singapore, withstanding a barrage of attacks to rescue hundreds of lives in battle off the coast of Malaysia. She was eventually sunk by Japanese forces off Sri Lanka on 8 April 1942, her place in Commonwealth naval folklore assured after 25 years of outstanding service.
Using the ship's original design schematics, the HMAS Vampire has been recreated in unerring detail by World of Warships' expert team of historical researchers and designers.
World of Warships plunges players into the world of the most devastating sea battles of the 20th century. Players are given several types of combat vessels at their command, including aircraft carriers, powerful battleships, versatile cruisers and light and agile destroyers. Each warship has its unique combination of firepower, speed, armour and endurance.
For more information on World of Warships and the HMAS Vampire, visit https://worldofwarships.asia/