Events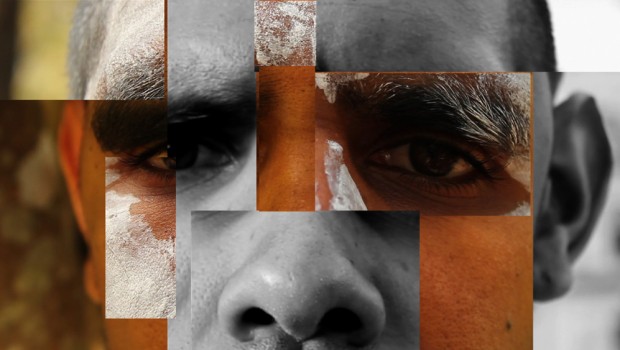 Published on October 28th, 2013 | by Admin
The Australian Centre for the Moving Image announces 2013 Screen It Finalists
The Australian Centre for the Moving Image (ACMI) today announced the finalists for the annual Screen It competition, Australia's largest competition for school-aged filmmakers, animators and game makers. This year's competition attracted 373 entries involving 1489 students representing every state and territory creating live-action films, computer games and animations to this year's theme, Connect. 
ACMI's Screen Education Manager, Christine Evely, says the competition entries of 2013 have maintained the consistently high standard of Screen It entries and have also delivered some stand-outs.
"We are so impressed with the entries to Screen It 2013. Our judges spent hours deliberating and discussing the rich and diverse content, and we feel confident that some young people have already begun their journey towards a moving image career," said Christine.
"The 2013 entries clearly demonstrated that we are experiencing a generation of young people well able to harness film and game making technology, develop strong storytelling abilities, and critically reflect upon the interconnected nature of our world through their investigation of the annual theme."
"We congratulate all the students who entered on their outstanding entries and wish our finalists the best of luck in the lead up to the announcement of the Screen It winners for 2013," Christine said.
Screen It is judged by a panel of industry professionals including writer-director Martyn Pedler, director Aleksi Vellis (Wog Boy), artist Ghostpatrol, animator Leanne Lee, film festival directors Ben Laden (Little Big Shots) and Malcolm Turner (Melbourne International Animation Festival), as well as industry representatives from the Australian Children's Television Foundation, RMIT's Centre for Animation and Interactive Media, and Federation Square.
This year, Screen It Ambassadors, Bajo and Hex, hosts of ABC2's Good Game, join the judging panel to help find the best Primary and Secondary-student created video game in the country. 
Winners will be announced on Monday 25 November and officially awarded at the Screen It Awards on Friday 6 December, each receiving a certificate and a trophy, as well as a DVD prize pack and souvenir Screen It DVD courtesy of Madman Entertainment, and the winner of each Best Video Game category will receive a Sony PlayStation console. The primary and secondary school with the Best Overall Entries will each be awarded a state-of-the-art Mitsubishi projector for their school. In addition, the winning entries will be added to the library of the Australian Mediatheque where visitors to ACMI can view moving image works on demand, as well as being exhibited on the ACMI website.
Since 2011, ACMI has partnered with Bullying. No Way!, an initiative of all Australian education authorities, to present special Screen It awards. This year, Bullying. No Way! will present awards for the best primary and best secondary entries that address the issue of bullying and how it relates to connectedness. Winners of these categories will receive a $1000 bursary for their school.
The winners will be announced on the ACMI website on Monday 25 November. The annual Screen It Awards will be held at the Australian Centre for the Moving Image in Melbourne on Friday 6 December 2013.
For more information on Screen It 2013, please visit acmi.net.au/screenit
Screen It 2013 is proudly supported by the 6A Foundation, Bullying. No Way!, Madman Entertainment, Mitsubishi Electric, Sony PlayStation and SYN 
And the 2013 Screen It competition finalists are… 
Primary Animation
Connected R Us, Cabramatta Public School (Cabramatta, NSW)
Just One, Table Cape Primary School (Wynyard, TAS)
Max's Farm, Yarraville West Primary School (Yarraville, VIC)
Music Connection, Westgrove Primary School (Werribee, VIC)
Pacman Gets Bullied, Joshua Karchinsky, (Mudgeeraba, QLD)
The Lost Shell, Croydon Hills Primary School (Croydon, VIC)
Visiting Grandpa, Table Cape Primary School (Wynyard, TAS)
Primary Live Action
Connect Through Time, Sanctuary Point Public School (Sanctuary Point, NSW)
Connecting, Swifts Creek P-12 School (Swifts Creek, VIC)
Fudge and Us, Doreen Primary School (Doreen, VIC)
HEZ – Connect, Sanctuary Point Public School (Sanctuary Point, NSW)
Letting the Hard Times Make You Stronger, Laburnum Primary School (Blackburn, VIC)
Making Friends, Connecting with Others, Essex Heights Primary School (Mount Waverley, VIC)
The Book of Friendship, Fairfield Public School (Fairfield, NSW)
Primary Games
Dungeon Explorers, Tea Tree Gully Primary School (Tea Tree Gully, SA)
Global Warming, Kooringal Public School (Wagga Wagga, NSW)
The Apple Hunter, Tea Tree Gully Primary School (Tea Tree Gully, SA)
Voyager, Brunswick South West Primary School (Brunswick West, VIC)
Secondary Animation
Beach Ball, Michael Gibbon (Williamstown, VIC)
Elemental Connections, Sonali Fernando (Croydon, VIC)
First Encounter, Our Lady of the Sacred Heart College (Kensington, NSW)
Fragile Connections, East Doncaster Secondary College (East Doncaster, VIC)
Mango the Monkey, Liam Gare (Stirling, SA)
Together, Renjith Joseph (Moore Park, NSW)
WCFT, Nicholas Gooch (Clifton Hill, VIC)
Secondary Live Action
Closure, St Mary's Anglican Girls' College (Karinyup, WA)
Life Goes On, Matthew Cherubino (Brighton, VIC)
My City Walkabout, Mateuse Pingol and Emmie Seaton (McDowall, QLD)
Now and Then, Henry Gosper of Scotch College (Hawthorn, VIC)
Soldier On, Billy Peters of Xavier College (Kew, VIC)
The Butterfly Effect, Tim Eddy (Lennox Head, NSW)
This Is It, Jeremy Bonwick of Scotch College (Hawthorn, VIC)
We Are One, Mikaela Ellis (Belrose, NSW)
Secondary Games
Brian, David Chen (Doncaster, VIC)
Connection Management, Daniel Mercado (Box Hill South, VIC)
Outcast, Harrison Turton (Beaudesert, QLD)
Schrödinger, Danielle Bailly (Mount Pleasant, WA)
The Mansion, Paige Spence (Attadale, WA)
Bullying. No Way! Award finalists
Beach Ball, Michael Gibbon (Williamstown, VIC)
Contrasting Colours, Sirius College – Meadow Fair Campus (Broadmeadows, VIC)
Fighting Back, Gleneagles Secondary College (Endeavour Hills, VIC)
Just One, Table Cape Primary School (Wynyard, TAS)
Lend a Hand [Jealousy], St Augustine's Primary School (Keilor, VIC)
Letting the Hard Times Make You Stronger, Laburnum Primary School (Blackburn, VIC)
Pacman Gets Bullied, Joshua Karchinsky (Mudgeeraba, QLD)
Soldier On, Billy Peters of Xavier College (Kew, VIC)
The Book of Friendship, Fairfield Public School (Fairfield, NSW)
The Gap, Samantha Hargreaves (Heatherton, VIC)
The Tank Gang: A Say No to Bullies Story, Scarborough State School (Scarborough, QLD)
We Are One, Mikaela Ellis (Belrose, NSW)