Events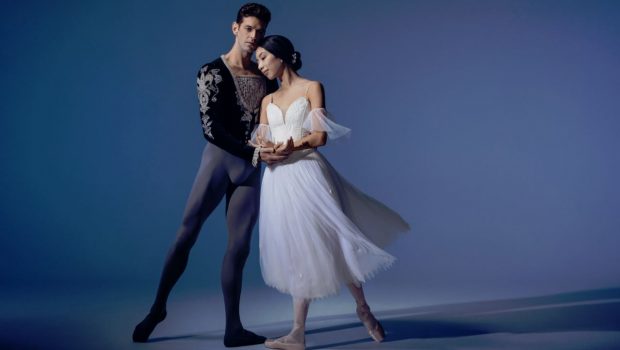 Published on June 21st, 2016 | by admin
The Australian Ballet Regional Tour hits the road, taking the romantic and ghostly production of Giselle to regional Victoria and New South Wales in 2016
Hearts will melt across regional Victoria and New South Wales when The Australian Ballet Regional Tour presents the quintessential classical ballet, Giselle. With the support of Principal Partner Telstra, The Australian Ballet Regional Tour is pleased to announce it will perform in six Victorian venues from 1-23 July 2016, and five New South Wales venues from 4-20 October 2016.
Giselle has enthralled audiences since its creation in 1841, with its heartbreaking love story, famous mad scene, sea of ghostly white tutus and impressive display of ballet technique. The lead role has made the career of many dancers, and will be played, along with the role of Prince Albrecht, by artists of The Australian Ballet.
Since 1982 The Australian Ballet Regional Tour, formally known as The Dancers Company, brings the magical experience of ballet to communities around the country. The tour showcases the artistry and technical skills of The Australian Ballet School, alongside artists from The Australian Ballet.
Telstra's Chief Financial Officer Warwick Bray said the company's 32-year partnership with The Australian Ballet aims to connect more Australians with the joys of ballet.
"Telstra is incredibly proud to be supporting The Australian Ballet's regional touring arm which provides more opportunities for Australians in regional centres to experience live, world-class ballet right on their doorstep."
The Australian Ballet's Executive Director Libby Christie said, "From our earliest years The Australian Ballet has been committed to regional touring and we're thrilled to be taking this new production of Giselle to the regions in 2016."
"It has been wonderful for the Company to bring these productions from the main stage to the regions and to receive such warm responses from audiences all over Australia. We look forward to bringing more of our performers and productions to regional Australia in the future."
About Giselle

Giselle follows the story of a village girl who falls in love with a man who is not all he seems. When she discovers his deception, she dies of a broken heart. Transformed into a spirit, she is reunited with her lover in a forest haunted by the ghosts of jilted women, and must dance with him until dawn to save his life.
What the critics had to say:

"A marvel of precision and ethereal beauty…. Giselle is really the perfect ballet" Sunday Herald Sun
"Phenomenal dramatic impact" The New York Times