Games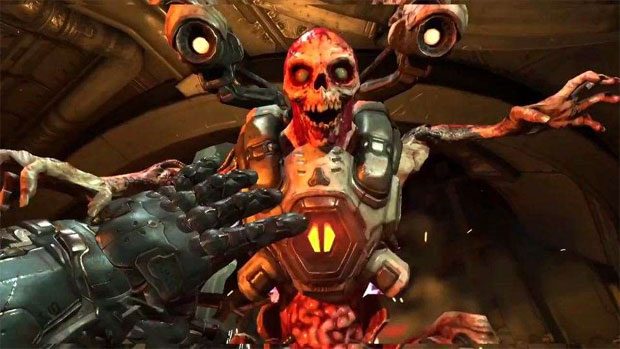 Published on June 21st, 2018 | by Admin
AUSSIE KIDS SPENDING UP TO FOUR HOURS A DAY PLAYING VIDEO GAMES
AUSSIE KIDS SPENDING UP TO FOUR HOURS A DAY PLAYING VIDEO GAMES DESPITE PARENTS' CONCERNS OVER VIOLENCE, SEXUAL IMAGES OR SHARING SENSITVE DETAILS
A new study from McAfee reveals that nearly two-thirds (65%) of Australian parents believe their child is at risk of online grooming whilst gaming. It also found 13 percent never monitor what their children are doing online, and five percent have no idea if their children speak to people online at all. Other key concerns include bullies (68%) or cyber criminals who can hack personal or financial information (58%) getting access and speaking to their children via video games.
More than three-quarters (76%) of Australian parents admit they allow their children to play between one and four hours of video games every day. Even more worrying is that 53 percent of children play games where they directly interact with other players, drastically increasing their risk of being targeted with inappropriate content or asked to share sensitive information.
When it comes to recommended age ratings, nearly a third of Australian parents (32%) do not follow age rating guides or are unaware that games even have them, with more than a third (39%) of parents allowing their children to play online games that are recommended for 3-5+ years older than their children's age. This is despite parents worrying their children will be exposed to violence (72%), sex (71%), drugs (61%), gambling (49%) and addiction (62%) to games.
That being said, 10 per cent of parents do not talk to their children about any of their concerns. As a result, many children are playing games that have been exclusively rated for more mature audiences (I.e. 16 and 18+) due to intense portrayals of violence, strong sexual themes including nudity and rape, glamorisation of use of drugs and more.
When it comes to finances, parents have more awareness about what their children are up to online as 88 percent do not let their children play on games that are linked to bank accounts. However, 36 percent of parents noted that their children have accidently purchased something on a video game at some stage, leading to potentially significant financial loss.
McAfee Australia's Cybermum, Alex Merton-McCann commented: "Gaming continues its reign as one of the most popular hobbies for Australian children under the age of 16. It is therefore imperative that parents understand the cybersecurity risks posed to their children whilst playing games. It is crucial that they take steps to learn how to provide proper guidance to their children in order to keep them safe online."
The ABCs of how to better protect children while playing video games
Start conversations early. If you start talking about online safety early, it will make your job that much easier when your children get older. If your kids are young, start with simple rules like: "don't open emails or messages from people you don't know" and "decline friend requests from strangers." You want online safety to be part of normal behaviour.
Be careful what you click. Most children have been using digital activities for entertainment from an early age, desensitising them to the potentials risks of online behaviour. Cybercriminals can use the popularity of video games to entice gamers to click on potentially malicious links. Think about what you are clicking on and ensure that it's from a reliable source.
Control how long they play. Set a good example by minimising your use of devices around the home, but also use parental control software to set time limits on your child's device usage to help minimise exposure to potentially malicious or inappropriate websites.
Avoid malicious links. If your children are searching online for gaming tips or new games to download, a tool like McAfee WebAdvisor can help them avoid dangerous websites and links, and will warn them if they do accidentally click on something malicious.
Be protected. No matter what anyone in the family is doing online, it's best to use a security product like McAfee Total Protection that can help keep connected devices safe from malware. Just like any PC application, be sure to keep security software updated with the latest software version.