News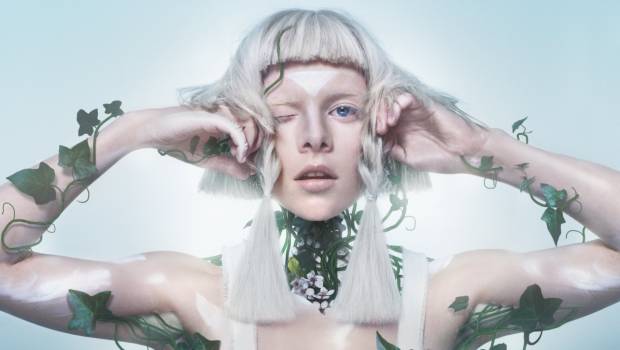 Published on April 17th, 2018 | by admin
AURORA Returns With New Single 'Queendom'
Off the back of a stunning Coachella performance, beloved Norwegian artist AURORA returns with new single 'Queendom', out now through Liberator Music/Glassnote Records. 'Queendom' is AURORA's first new music since the release of her debut album, All My Demons Greeting Me As A Friend in 2016.
"'Queendom'. A song where all that has been silent can sing, all that has been weak can fight back and all that has been suppressed can be seen. It's a song about my own little world. My queendom. A place where I am the world, where the sun is a crown and sea waves are a gown. It's a safe place. Small, but big enough to fit all the people in the world." – AURORA
AURORA has quickly made a name for herself as the artist to watch in 2018. Following her debut album in 2016, she garnered critical acclaim from The New York Times, NPR, PASTE Magazine, Pigeons and Planes and more. To date, her debut album All My Demons Greeting Me As A Friend and her Running With The Wolves EP have received over 500 million streams globally.
AURORA stole the hearts of Australian audiences when she toured for St Jerome's Laneway Festival in 2017. The festival appearance capped off a fantastic twelve months for the artist, who upon releasing her debut album in March 2016 secured the feature album slot on triple j, thanks to hits such as 'I Went Too Far', 'Conqueror' and 'Warrior'.
AURORA'S fairy-tale reminiscent songs swap weakness and sorrow for happiness, punctuating even the heaviest of topics with laughs and thoughtful tangents. Her sense of wonder and fantasy inhabits every corner of her music, coupled with an anthemic swell of synths and AURORA'S magical vocals.
'Queendom' by AURORA
Out now through Liberator Music/
Glassnote Records
Available for streaming and purchase here