Events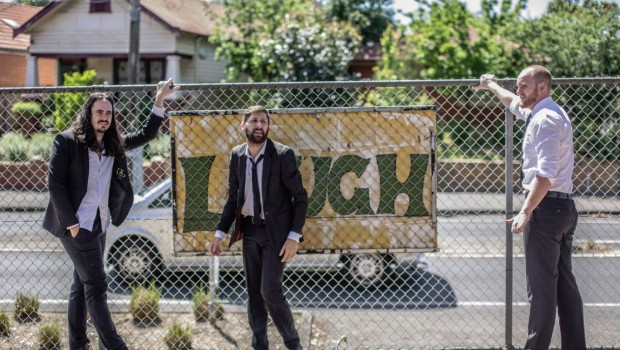 Published on June 13th, 2015 | by admin
AUNTY DONNA ARE COMING TO SYDNEY!
Following a sell-out season at this year's Melbourne International Comedy Festival, sketch comedy's renaissance men AUNTY DONNA are heading to Sydney with a brand new show.
AUNTY DONNA's unique brand of absurdist comedy is tight, fresh and filthy. Hold onto your seats, ladies and gentleman, and don't blink because you won't want to miss a beat.
For the past 12—months the world has embraced AUNTY DONNA's antics via their participation in SF Sketchfest (USA) and a critical acclaimed Edinburgh Festival Fringe debut. On screen, AUNTY DONNA continue as participants in the ABC iView Fresh Blood initiative and dominating YouTube via their award— winning channel which has received over 5.5 Million views.
AUNTY DONNA's self—titled 2015 show is a pure sketch show packed full of trademark Donna moments all scored to Donna's unique beats. It's loud. It's exhausting. Most of all, it's funny.
'…full throttle burst of sheer, upturned energy that never hints at slowing down from the breakneck pace set during the opening moments.' ★★★★ Daily Review, Crikey
'Strap in and get exhilarated before these guys go global.' ★★★★ Herald Sun
'…one of the funniest shows we've seen at MICF 2015.' ★★★★★ The Music
'Do whatever it takes to get tickets to this show.' ★★★★★ Vulture Culture
Venue: Giant Dwarf, 199 Cleveland Street Redfern NSW 2016
Dates & Times: Thu 25, Fri 26 & Sat 27 June , 8pm
Tickets: $25
Bookings: giantdwarf.com.au