Hardware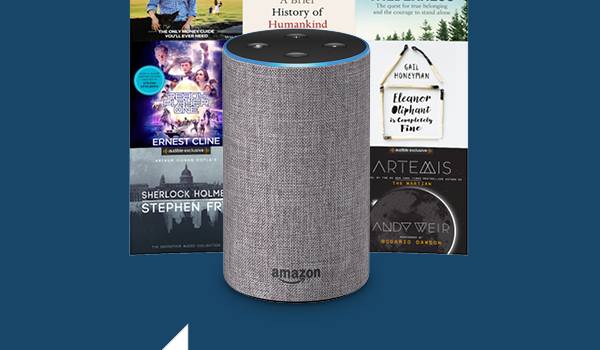 Published on May 25th, 2018 | by Admin
Audible now available on Alexa in Australia and New Zealand!
Whether relaxing, cooking, or cleaning, Aussies and Kiwis can now listen to even more of their favourite audiobooks throughout their day…simply by using their voice.
Starting today, Audible.com.au members can access their Audible library on Alexa. Here's how it works:
To play an audiobook in your library, just say: "Alexa, read … [the name of the book in your library]."
To pause or resume, just say "Alexa, pause" or "Alexa, resume my book."
You can skip ahead or go backwards 30 seconds by saying "Alexa, go back" or "Alexa, go forward."
Rest assured you'll always pick up right where you left off when switching between Alexa and the Audible app. And with Whispersync for Voice you can also switch between reading and listening with over 30,000 compatible audiobooks in the Kindle app.
With over 200,000 audiobooks to choose from, the listening possibilities are practically endless with an Audible.com.au membership. Discover more about listening to Audible with Alexa here.