Events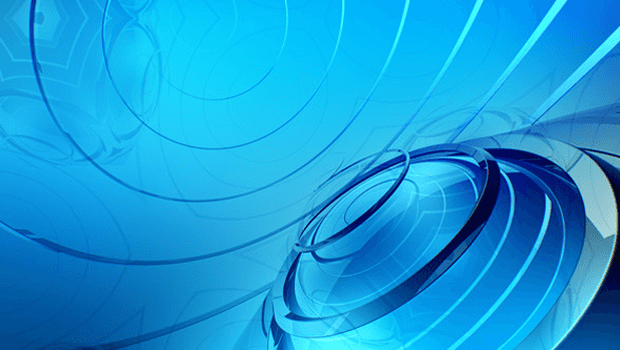 Published on November 11th, 2014 | by Admin
Audible Launches its Listening Movement for Australian customers with Free Aussie Favourites for Download
Audio performances from Dave Hughes, Carrie Bickmore and other Australian voices, available for free at Audible.com.au to get the nation to #ListenUp
11 November 2014 – UK – Audible is launching its nationwide #ListenUp campaign for Australian customers today, with a new list of Australian books narrated by Australian celebrities being offered for download completely free.
#ListenUp offers all Australians an eclectic array of free digital entertainment to kick start a listening movement in Australia that mirrors the widespread and exponential adoption of the Audible service across the globe. The collection includes TV and radio presenter Carrie Bickmore narrating Miles Franklin's My Brilliant Career; comedian Dave Hughes performing You Have to F**king Eat, the sequel to Samuel L. Jackson's iconic rendition of Go the F**k to Sleep (available from 21 November); Benjamin Law sharing his bestselling memoir The Family Law; and Graeme Simsion's The Rosie Project. All titles can be downloaded at audible.com.au/listenup.
With over 75 per cent smartphone penetration[i] in Australia, rising commuting times[ii] and 70 per cent of Australians saying that they want to read more books[iii], Audible offers Australians a new way to enhance and enrich their busy lives by turning time spent on activities like commuting, exercising, or doing chores into opportunities to be more productive, better informed, and more thoughtfully entertained.  Customers in Australia can access over 100,000 books through their smartphone or tablet, and listen en route to work or at the gym with the click of a button. The #ListenUp campaign is a chance for Australians to try the service for free, and join a worldwide listening movement of millions, a movement which has changed the way busy people read.
"We are excited to offer Australians the chance to experience a new form of audio entertainment with such a great list of Australian authors and narrators for free. Australia is one of the most digitally connected countries in the world with a strong literary culture. Audible can help anyone with a smartphone make their time more productive by listening to a digital audiobook whenever, wherever they are," said Will Lopes, Audible EVP International Operations.
"Most people I know believe that if they had more time to read, they would be more imaginative, more interesting, and more productive. The Audible service directly addresses that need," said Lopes. "Millions of Audible customers globally download an average of more than 17 books a year, thanks to the addictive intimacy of the listening experience and because they can listen while driving, commuting, during workouts, or simply relaxing at home. We hope #ListenUp gives Australians a chance to become aware of the life-changing power of Audible."
[i]
[i] TNS survey, 2014
[ii]
[ii] ABS Australian Social Trends, July 2013
[iii]
[iii] Please refer to Audible fact sheet for statistics from the Australian Reading Survey
Audible Fact Sheet
Audible invented and commercialised the first digital audio player in 1997, and has since been at the forefront of the explosively growing audiobook download segment.
Since establishing in 1995, Audible has led the explosion of consumer demand for entertainment in downloadable form.
Audible's service enables customers to consume the content when and where they want
In 2013, Audible members downloaded an average of more than 17 books over the course of a year, the equivalent of close to 600 million listening hours.
Audible has millions of members worldwide and its global membership continues to grow at an annual rate of around 40 per cent.
A swathe of celebrities including Kate Winslet, Samuel L. Jackson, Dustin Hoffman, and Nicole Kidman, have lent their voices to narrate audiobooks for Audible.
Australian Reading Survey
In September 2014, Audible commissioned a survey, conducted by Red Shift, to gain insight into the reading habits of Australians. The sample size of the survey was 504 people across Australia.
Key findings from the study:
70 per cent of Australians want to spend any extra free time enjoying books.
Despite a desire to read more, 44 per cent of Australians read fewer than five books a year.
Only 23 per cent of Australians read books every day for leisure. 22 per cent rarely (once or twice) read books for leisure.
83 per cent of Australians say they read to relax.
84 per cent of Australians read at home. Only 18 per cent read when they're commuting to and from work/school/outings.
New South Wales is the most progressive state when it comes to adapting to new technologies for consuming books, with 32 per cent having made use of audiobooks for reading. Victoria and Queensland lag behind at 17 per cent and 15 per cent respectively.
Victoria is a state hungry to read more books with 77 per cent of Victorians saying they would like to read more if they had the spare time, the highest out of all the other states and territories.
Queenslanders are the most avid readers in Australia. 31 per cent of Queenslanders read every day, which is well above the national average of 23 per cent. New South Wales came in at 22 per cent, while Victoria followed closely at 19 per cent.
Queenslanders also consume the most books per year with 28 per cent reading more than 20 books annually.