Hardware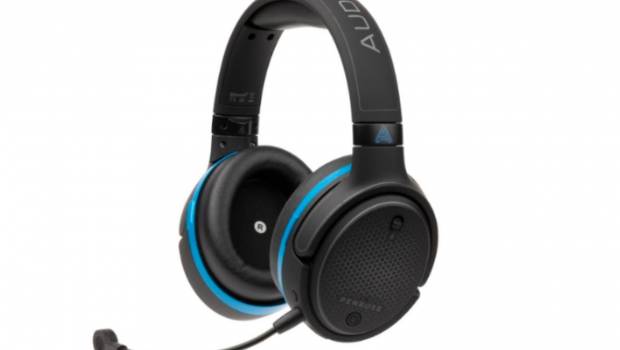 Published on July 17th, 2020 | by Admin
AUDEZE ANNOUNCES THE PENROSE WIRELESS HEADSET FOR XBOX AND PLAYSTATION CONSOLES
The Penrose combines Audeze's award-winning planar magnetic driver technology with a broadcast quality microphone engineered for enhanced chat and streaming, to set the standard for next generation wireless gaming headsets.
Audeze, the leading premium audiophile headphone manufacturer, has just announced the launch of their new Penrose wireless headset aimed at console and PC gamers. Extending Audeze's family of gaming headphones that includes the high-end LCD-GX and the Mobius 3D Surround Sound PC gaming headset, the Penrose is designed with Microsoft's Xbox Series X and Sony's PlayStation 5 in mind. Penrose is equipped with Audeze's 100mm planar magnetic drivers, a broadcast quality microphone for enhanced chat and streaming, and a 2.4 GHz low-latency lossless wireless connection, so gamers can experience the best in audio quality and wireless functionality.
The Penrose microphone was engineered to bring enhanced voice quality for chat and streaming. Its flexible boom construction makes positional adjustments effortless, and built-in noise filters reduce up to 20dB of background sound so players can communicate with greater confidence.
The Penrose wireless headset comes with a USB dongle that can be connected to Xbox Series X, launching this fall, or PlayStation 5 gaming consoles, as well as current generation consoles and desktop computer systems. Penrose can also be connected to mobile devices using Bluetooth 5.0, with support for SBC and AAC codecs. Both wireless and Bluetooth connections can be activated simultaneously, allowing users to customize their Penrose sound settings in real time using the Audeze HQ mobile and desktop app.
The Audeze Penrose wireless planar magnetic headset comes in two versions, Penrose (for PlayStation 4 and PlayStation 5 consoles, and Windows and Mac desktops) and Penrose X (for Xbox One and Xbox Series X consoles, and Windows desktops).
Key features include:
Audeze 100mm planar magnetic drivers
Broadcast quality microphone
2.4GHz lossless low-latency wireless
Bluetooth 5.0 (SBC and AAC)
Audeze HQ mobile and desktop app with custom EQ and sidetone toggling
"We're excited to finally offer gamers a true wireless planar headset," says Audeze CEO Sankar Thiagasamudram, adding "Penrose is a huge leap forward for wireless console gaming audio and we can't wait for people to hear it."
Audeze Penrose is available via BusiSoftAV for pre-order now for a special price of AUD$399/NZD$439. Stock is available from September, when retail price will return to AUD$499/NZD$549.