Events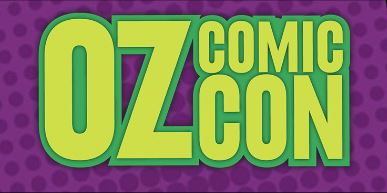 Published on June 3rd, 2016 | by admin
ATTENTION ALL GEEKS, GAMERS, TREKKIES, CUBERS AND SUPERHEROES
Oz Comic-Con Melbourne is a pop culture paradise this June 11-12
Oz Comic-Con is coming to Melbourne this June long weekend…and it's not just about the awesome, headlining talent from shows such as Xena: Warrior Princess, Arrow, The X-Files, iZombie and Supernatural…there is more – MUCH MORE – to do and see!
Some of the amazing attractions include:
Speedcubing – Ever hurled a Rubiks Cube across the room in frustration? Well now you can learn the art of Rubiks solving, as well as watch the professionals solve the cube in under 20 seconds!
Red Billabong – The biggest Australian action film for 2016, Red Billabong features Australia's first CGI character as a lead in a film. Stars Dan Ewing (Home & Away) and Tim Pocock (X-Men Origins: Wolverine) will be available to meet and greet with attendees.
50th anniversary of Star Trek- fan panel – Screen Fantastique presents 50 Years of Star Trek. Live long and prosper at Oz Comic-Con!
Anime Station – Anime fans can kick back on the beanbags and switch from English to Japanese dubs in their headphones in an Australian first! New titles such as Parasyte, One Punch Man, My Hero Acedemia, ERASED – Boku dake ga Inai Machi andFood Wars will be screening, as well as old classics including Mobile Suit Gundam Wing, Astro Boy and Gundam Wing.
3D Printing Panel and Workshop – This panel looks at how a combination of tactile 3D printed objects can be used in promoting game startups on crowdfunding websites. A few lucky participants will have the opportunity to pick 3D models, see them customized with their names and have them printed!
BGA eSports League of Legends Competitions – Calling all eSports enthusiasts there is $5,000 up for grabs at Oz Comic-Con Melbourne. Stop by BGA eSports to see the action live.
Batman vs. Superman Green Screen – Have you dreamt of an on-screen role alongside Batman and Superman? Oz Comic-Con Melbourne will make superhero dreams come true…thanks to the unique green screen on the Village Roadshow stand!
The show floor will also feature Cosplay Central, the Family Activity Zone and a bustling Artist's Alley. With world-renowned comic artists, including Nicola Scott, Mike Choi, Wolfgang Bylsma, Dean Rankine and Tom Taylor, in attendance, fans will be able to meet the hands behind their favourite works, as well as get their favourite comics signed. Silver K Gallery will also be featuring Alex Ross' exclusive Yellow Submarine inspired artwork of The Beatles. These four piece sets are the perfect addition to pop culture collections!
The Victorian finals of the Australian Championships of Cosplay will also be held at Oz Comic-Con Melbourne, with the winner securing a place in the national finals in Brisbane this September.
Oz Comic-Con Melbourne will be held at the Melbourne Convention and Exhibition Centre on June 11-12, with doors open from 9am until 6pm each day.
For further information please visit www.ozcomiccon.com.