Hardware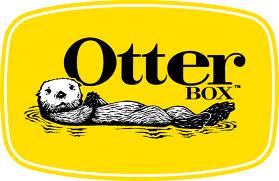 Published on April 11th, 2014 | by Admin
Attention clumsy Samsung Galaxy S5 owners: new Otterbox cases protect your phone from disaster
Sydney, Australia – 11 April 2014: The Samsung Galaxy S5 is finally here. But after all that waiting, it still takes just one slippery hand, one 'lap-slide', or one misjudged selfie, and your newest gadget's time is up. But no need to worry, OtterBox, has you covered.
Today in Australia, OtterBox – currently the number #1 selling brand for smartphone cases in the US and Canada* – announced its new series of protective cases for the Samsung GALAXY S5, which offers new owners of the device the highest level of defense against even the most heart-wrenching drops, bangs, bumps and scratches.
Leading OtterBox's new GALAXY S5 line is one of the brand's toughest cases – The Defender Series ® [AUD MSRP $59.95] – a rugged and multi-layered case featuring an impact-absorbing outer layer, solid polycarbonate shell, built-in screen protector, a swivel-style belt clip holster and ergonomic grip that protects the phone against drops, shocks and the hardest impact.
The Commuter Series ® [AUD MSRP $39.95] is designed for those who lead an 'always-on' lifestyle. With smooth, round lines that give the case a "waistline" appearance, this stylish, sturdy case is designed to slide easily in and out of pockets for quick and convenient access. Featuring a dual-layer case, it helps withstand bumps and shock and has more grip surface, whilst still preserving the device's design elements.
Commuter Wallet Series® [AUD MSRP $39.95] OtterBox's protective phone case comes complete with discrete storage and quick access to cash and important cards – the ultimate way to simplify your daily commute and protect your phone at the same time.  The case combines convenience, security and trusted OtterBox protection into pocket-friendly designs.
Finally, the Clearly Protected™ Series [AUD MSRP $19.95-$29.95] is an entirely new and refreshingly innovative line of screen protectors. Available in a variety of options that maintain ultimate touch sensitivity and help keep the Samsung GALAXY S5 looking sharp, the following options are now available from www.otterbox.com :
360o – Glossy, high-strength, self-healing polyurethane material protects the touchscreen and back of the device
Vibrant  – Glossy, high-strength, self-healing polyurethane material that preserves display vibrancy and sharpness
Clean  – Matte, high-strength, self-healing polyurethane material that will reduce glare, fingerprints and smudges
Privacy  – Matte, premium quad laminar polyester that conceals text and images from all four side views
The No. 1 selling brand for smartphone cases in the U.S. and Canada*, OtterBox was also recently named one of Forbes magazine's Top 100 Most Promising Companies 2013. The brand is now expanding into Australia and the rest of Asia-Pacific with its extensive range of highly protective device cases. In addition to the new Samsung GALAXY S5 range, Otterbox also offers protection for all of today's hottest technologies and smartphones including HTC ONE, iPhone5 and many more.
All cases are available at www.otterbox.com or from selected local retailers (full list below).  For all product details and technical specifications, visit www.otterbox.com