Games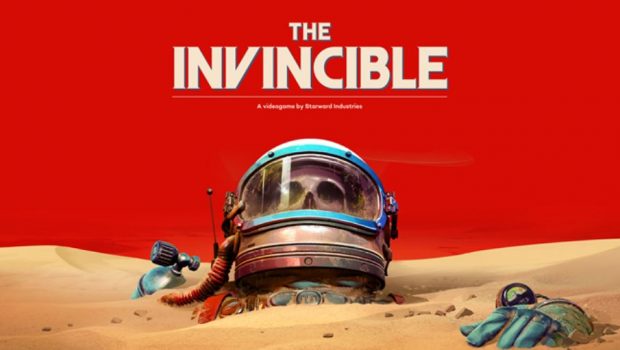 Published on November 8th, 2023 | by Adrian Gunning
Atompunk Mystery 'The Invincible' Standard Physical & Signature Edition Out Now for PlayStation® 5, Xbox Series X|S and PC!
Today Maximum Entertainment publisher Merge Games and 11 Bit Studios are pleased to announce physical versions for atompunk sci fi adventure 'The Invincible' are out now on PlayStation® 5, Xbox Series X|S and PC!
Set in the hard sci-fi world of world-renowned author Stanislaw Lem, take on the role of esteemed scientist and discover planet Regis III. Immerse yourself in a philosophically deep narrative and futuristic adventure as you search for a missing crew and face unforeseen threats.
Both standard and special edition versions of 'The Invincible' are available now at all good retailers across Europe and North America. Special Signature Edition versions come geared up with a full kit of sci-fi essentials including:
Physical game with special edition outer sleeve
3D glasses and anaglyph postcards
'The Invincible' art poster
Embroidered patch and set of 4 enamel pins
Original comic book including concept art and digital soundtrack
Pocket notebook
Signature edition box
'The Invincible' is a first-person game based on the motifs of The Invincible – an iconic novel of the world-known, hard science-fiction author and Polish futurologist Stanisław Lem.
There are places like Regis III, not prepared for us and for which we are not prepared for. Still, our spacecraft inevitably comes closer to the destination – for our stories and fates to cross in a dead spot
You are a highly qualified, sharp-witted astrobiologist named Yasna. Being entangled in a space race, you and your crew end up on the unexplored planet Regis III.
The scientific journey quickly turns into a search mission for lost crewmates. Follow its trail, but be fully aware that every decision you make can bring you closer to danger.
Uncover mind-boggling scientific phenomena in a cosmic, philosophical adventure set within eerie landscapes. Discover fragments of what's lost and report to your Astrogator, let his voice aid you in hard times.
You couldn't have foreseen humanity's biggest threat. It will force you to rethink mankind's ambitions and biases. Go on – make decisions, follow the mystery… but remember not to underestimate the brutal simplicity and brilliance of evolution.
'The Invincible' is published by Merge Games via Maximum Entertainment, in partnership with 11 Bit Studios. Physical versions of the game are out now! Fans can order now on Signature Edition Games!