Games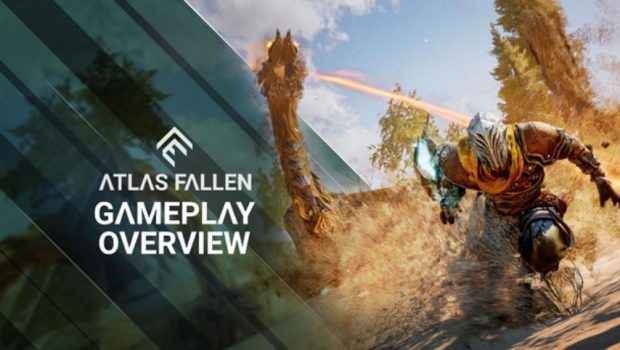 Published on June 16th, 2023 | by Adrian Gunning
Atlas Fallen: Get to know the game's spectacular action-RPG experience in a new Gameplay Overview Trailer
Atlas Fallen, the epic fantasy action RPG where you battle legendary creatures in superpowered combat, just released in-depth footage showcasing its high-octane action and exploration through breathtaking environments. Developed by Focus Entertainment's studio Deck13 Interactive, the game releases on the 10th of August on PlayStation 5, and Xbox Series X and can be pre-ordered now for all platforms.
Take up the Gauntlet. Liberate mankind. Destroy the Sun God.
Atlas Fallen takes you on an epic and explosive journey through a vast, sand-covered world. Playing as the hero who rises against the tyrannic Sun God Thelos, you must stand against the Wraiths—terrifying divine creatures that stalk the land.
Wearing the Gauntlet, a magical artifact that grants you extraordinary abilities, glide the sands and use your shapeshifting weapons and aerial movement to adapt your playstyle to each Wraith. The world's 151 Essence Stones will grant you different attacks and effects for you to customise the build that suits you and matches the strengths and weaknesses of your opponent. Keep improving and experimenting with synergies and combos to strive in Atlas Fallen's stylish combat experience with an intoxicating game feel.
Rise from the dust and liberate mankind from the oppression of a corrupted god when Atlas Fallen releases on the 10th of August on PlayStation 5, and Xbox Series X. Pre-orders are open on all platforms.