Games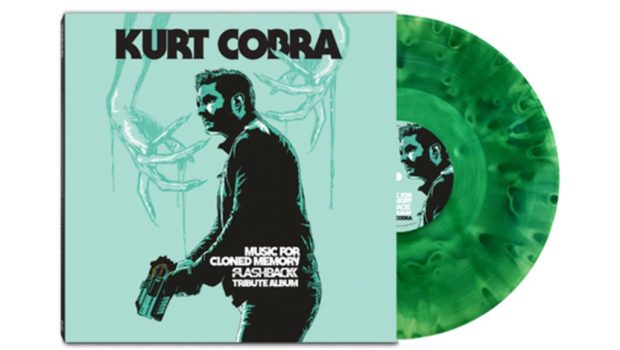 Published on August 30th, 2023 | by Adrian Gunning
Athletes on The Mat and Respawned Records x Flashback collab
Microids is excited to announce 2 new exclusive collaborations with Athletes on The Mat (ATHOM) and Respawned Records around the cult video game licence Flashback. To celebrate the 30th anniversary of the license and the release of Flashback 2 on November, fans will be delighted to discover this exclusive textile collection and tribute album.
"These two collaborations confirm Microids' commitment to developing the worlds of its brands in depth. Establishing our brands beyond the world of video games, creating bridges and strengthening our reputation is a natural step for us. It's an incredible opportunity for us to be able to work with such high-profile partners from other worlds." Declares Frederic Claquin – VP Entertainment, VP Microids Records.
Microids is proud to announce its first textile collaboration with Athletes On The Mat, a leading name in grappling, Brazilian jiu-jitsu and MMA. ATHOM has created a capsule collection to celebrate the 30th anniversary of the franchise and the imminent release of Flashback 2. This limited edition collection features a T-shirt, a sweatshirt, a rashguard (lycra top) and grappling shorts. The drop is available now on air-conrad.com.
"We are delighted to announce this unique collaboration with Microids. This alliance marks a historic milestone, as we are the first in Europe to join the forces of our sport and video games in such an exciting collaboration. Get ready to discover our exclusive collection inspired by the dynamic world of Flashback!" Patrick Lucien, Athletes On The Mat.
Music For Cloned Memory, A Flashback Tribute Album
On the other hand, Microids, in partnership with Respawned Records, is offering the album Music For Cloned Memory, an exclusive tribute to the Flashback universe directed by Kurt Cobra and produced by Stereo Rōnin Records. Music For Cloned Memory, also available as a limited edition, features 11 tracks: 5 original themes reinterpreted by Kurt Cobra as well as 6 previously unreleased tracks, including prestigious guests such as guitarist Charlie Parra, South American heavy metal star.
Available in a ghostly green version, this album is an invitation to travel, with cinematic, sci-fi, synthwave and trance influences. "We're thrilled to be continuing our collaboration with Microids Records after the release of Toki's vinyl last spring. This Kurt Cobra album really is a must have!" Justin Orear, Respawned Records.
Music For Cloned Memory is now available to pre-order from the Respawned Records website: https://shorturl.at/hLVWZ and from various distributors (Black Screen Records, Bigwax, etc.). The digital version of the album is already available for listening on the main platforms: https://shorturl.at/cwEOS.