Consoles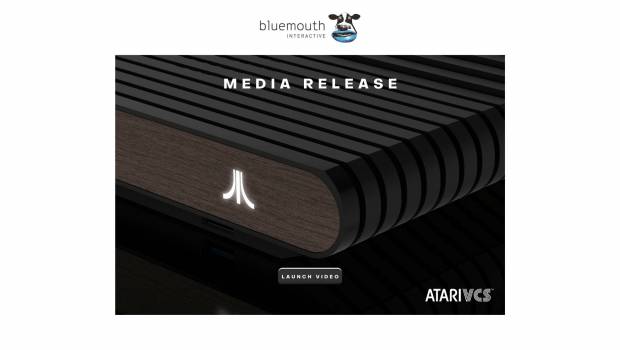 Published on February 12th, 2021 | by Andrew Bistak
Atari VCS returns down under!
Pre-launch Atari VCS units have successfully been delivered to Indiegogo backers worldwide in late 2020, with Australian retail pre-order customer units being dispatched week commencing 8 February 2021
General retail availability in Australia is to follow mid-year 2021, with second round pre-orders now live at retailers nationwide.
Bluemouth Interactive looks forward to seeing the Atari VCS in market here in Australia and New Zealand in 2021, with more units coming available mid-year.
The Atari VCS will come to the main retail market mid-2021, with 100% fulfillment of backer orders globally and Australian retail pre-orders achieved.
Atari have announced ramped up full retail production occurring in February 2021 with units expected for retail in Australia mid-2021.
Bluemouth Interactive are pleased to advise that Atari have confirmed first round customer pre-order fulfillment for Atari customers in Australia and New Zealand, with the second wave of pre-orders now live across Bluemouth Interactive retail partners, for expected delivery mid-year in Australia and New Zealand.
Atari available at; Pre order now from EB Games Australia & EB Games New Zealand, JB HiFi Australia & JB HiFi New Zealand, Amazon Australia, The Gamesmen & Mighty Ape New Zealand with retail available mid-year from Catch.com.au