Hardware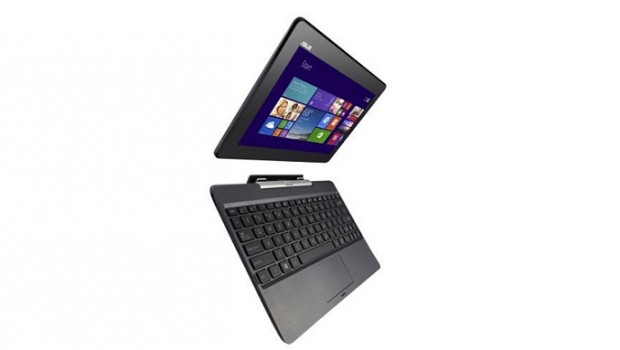 Published on October 24th, 2013 | by Admin
ASUS Transforms Expectations for Mobile Computing with New Transformer Book Series
Asus Launches Transformer Book Trio, world first 3-in-1 laptop in Australia
Sydney, Australia (24th October, 2013) — At an exclusive event in Sydney last night, ASUS unveiled three new devices, including the much anticipated Transformer Book Trio. The ASUS Transformer Book T100 and the new generation Zenbook series also made their Australian debut.
The event was hosted by ASUS country head, Vivian Hung, and featured special guest Andrew McLean, Intel Australia and New Zealand Sales Director.
"Transformer Book Trio will redefine expectations of what a mobile PC device is capable of," said Vivian Hung, Country Head of the System Business Group for ASUS Australia, at the event. "The unparalleled flexibility of the Trio will take users from the office to the home, handling any computing task or entertainment function with ease."
The ASUS Transformer Book T100 and Transformer Book Trio both feature a two-part dockable design that combines the productivity features of a laptop with the portability of a tablet and the flexibility to switch between the two in an instant. Transformer Book Trio goes further still, with a keyboard dock that packs its own processor, so it can also be used as a self-contained desktop PC when its display is detached for use as a tablet.
Transformer Book Trio — laptop, tablet and desktop PC in one sleek design
ASUS Transformer Book Trio is a new breed of ultraportable laptop that can be used by one person as a laptop, or by two people at once as a separate tablet and desktop PC. Transformer Book Trio is powered by a 4th generation Intel® Core™ processor in Windows 8 laptop mode, but the 11.6-inch display detaches from the 'PC Station' keyboard dock for use as an Android tablet with its own Intel® Atom™ processor. The dock can then also be used as an independent Windows 8 desktop PC when connected to an external monitor.
Please click here to view the full Transformer Book Trio press release. To access high res images please click here.
Transformer Book T100— high-mobility notebook and tablet combined

ASUS Transformer Book T100 is a 10.1-inch ultraportable laptop with an Intel® Atom™ 'Bay Trail' quad-core processor and detachable HD display than can be used as a standalone Windows 8.1 tablet. Featuring a sleek design and durable finish, Transformer Book T100 is not only one of the lightest ultraportables currently available at just 1.07kg, but also one of the lightest 10-inch tablets around, at 550g.
Transformer Book T100 features the new Intel® Atom™ Bay Trail-T Z3740 quad-core processor for smooth multi-tasking performance and incredible energy efficiency that can last up to 11 hours on battery power. The lightweight keyboard dock features precision-engineered keys designed for comfortable extended use, a multi-touch touchpad with full Windows 8.1 gesture support and USB 3.0. Just 10.5mm thin, Transformer Book T100 features a brilliant HD 10.1-inch tablet IPS multi-touch display with wide 178-degree viewing angles and razor-sharp images. Transformer Book T100 is also pre-installed with Microsoft Office Home & Student 2013 with full versions of Word, Excel, PowerPoint and OneNote, the perfect productivity solution for both school and work.
Please click here to view full Transformer Book T100 press release. To access high res images please click here.
Zenbook UX301/UX302
The new Zenbook UX301 and UX302 are next-generation Ultrabooks based on the award-winning Zenbook, launched in 2011. The new models feature a metallic 'spun' metal design that's a Zenbook hallmark, but a layer of Corning Gorilla Glass 3 adds a sheer high-gloss finish that's as hard-wearing as it is stunning.
A 13.3-inch display available with a 1920 x 1080 Full HD and 2560 x 1440 WQHD resolution means the new Zenbook gives incredibly sharp images and text. The Zenbook is powered by 4th generation Intel® Core™ processors for seamless multi-tasking performance and is available in Moonstone White and Sapphire Blue.
Please click here to view full Zenbook UX301/UX302 press release. To access high res images please click here.
AVAILABILITY & PRICING

Transformer Book T100 is available now with a RRP of $599.
The Transformer Book Trio is Available from late November, with a RRP starting from $1,599.
The new Zenbook is available from late November with a RRP starting at $1,799.