Hardware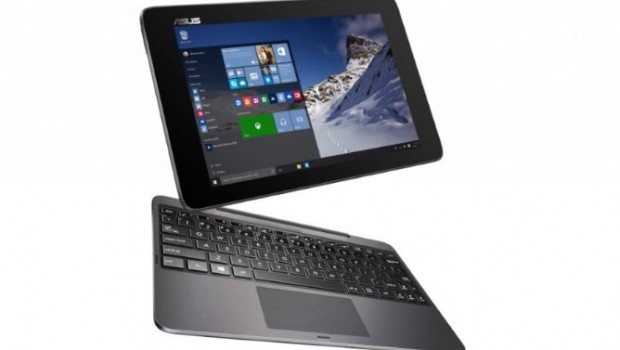 Published on November 5th, 2015 | by admin
ASUS' Transformer Book T100HA Launches in Australia
Sydney, Australia (5 November 2015) — ASUS today announced the Transformer Book T100HA, an all-new version of the best-selling Transformer Book T100 2-in-1, is now available in Australia. Priced at $499, the Transformer Book T100HA is available at JB Hi-Fi and Harvey Norman. Featuring a design that's now thinner, lighter and with up to 12 hours battery life, the Transformer Book T100HA combines the power of a stylish ultra-light 10.1-inch laptop with the convenience of a super-slim tablet. A wealth of improvements and performance upgrades make the device one of the most desirable 2-in-1s on the market. Enhancements include powerful quad-core Intel® Atom™ x5 'Cherry Trail' processor, the new Windows 10 operating system featuring Cortana, the voice-powered personal assistant, and support for Windows 10 Continuum adaptive interface technology.
With its metal-clad lid, comfortable detachable keyboard and two new colour options — Silk White and Tin Grey — the T100HA is the perfect mobile companion for users who need versatile and lightweight all-day computing power.
The best 2-in-1 gets even better

ASUS leads the way in 2-in-1 design and the Transformer Book T100HA confirms this with its versatile combination of a powerful, lightweight laptop and a razor-thin tablet. With the strong, reliable and robust magnetic hinge that automatically positions itself when docking, the transformation between laptop and tablet is simple and instantaneous. Support for Windows 10 Continuum means the Windows interface also reconfigures itself automatically for a seamless transition between laptop and tablet modes.

The tablet portion of the T100HA is 20 per cent thinner than its predecessor — weighing just 580g — and measures 8.45mm, making it an even more compelling choice for users who don't want to compromise on mobility.

A good keyboard is essential for a laptop and the detachable keyboard on the T100HA is ergonomically designed for outstanding comfort, with key travel of 1.5mm optimised for extended typing sessions, plus a responsive touchpad that's the largest in its class.

With the Transformer Book T100HA, there's no need to carry two bulky devices, making it the dream choice for highly-mobile users who appreciate the ultimate in flexibility but don't want to sacrifice performance.
All-day mobility

With a design that's optimised for power-efficiency, the Transformer Book T100HA gives users up to 12 hours of non-stop battery life1, perfect for today's on-the-go lifestyle. With all-day stamina, there's no need for users to be constantly on the lookout for power outlets — the T100HA works when users need it, wherever they are. And recharging is super-fast, with exclusive ASUS BoostMaster technology that can top up the device with 90 minutes' worth of battery power in just 15 minutes.

The Transformer Book T100HA can also be charged from a power bank via the micro USB ports. So even if 12 hours isn't enough, users can charge their device on the go.
As beautiful as it is practical

ASUS Transformer Book T100HA has a durable aluminum-clad lid for an elegant look and premium feel that users will be proud to show off. With two colour options — Silk White and Tin Grey — there's a T100HA to suit each user's personal style.
Powerful and connected

At the heart of the Transformer Book T100HA is the latest quad-core Intel Atom x5 'Cherry Trail' processor, delivering smooth power for everyday tasks and twice the graphics performance compared to the previous generation. Images are crisp and clear on the 10.1-inch in-plane switching (IPS) touchscreen, with ASUS TruVivid technology to ensure great visibility even in bright conditions.

The Transformer Book T100HA is the first Windows tablet to include the latest USB Type-C connector, which has a smaller, reversible design for improved ease of use and allows USB 3.0 data transfer rates that are up to 10-times (10X) faster than USB 2.0. The Type-C port is destined to replace the original USB port as the standard USB connector in the near future.
Pre-installed Windows 10 with Cortana
Every ASUS Transformer Book T100HA includes a pre-installed version of Window 10. The device fully supports Cortana, the innovative Windows personal assistant that allows natural interaction via its powerful voice-recognition technology.

The Transformer Book T100HA supports the new Windows 10 Continuum, making the transition from laptop to tablet even more seamless and intuitive — simply dock or undock the tablet and the user interface automatically reconfigures itself for the ideal user experience. It also comes with Microsoft Office Mobile pre-installed, giving user immediate access to the Word Mobile, Excel Mobile, PowerPoint Mobile and OneNote apps.