Hardware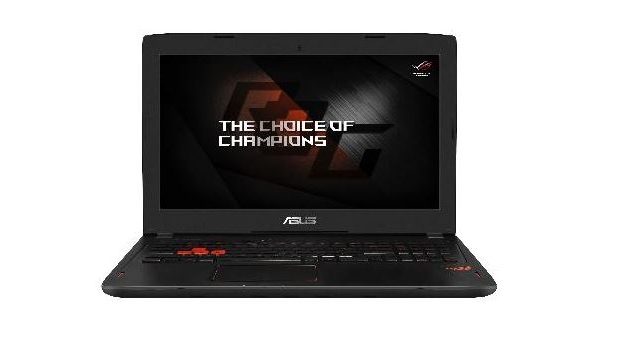 Published on May 31st, 2016 | by admin
ASUS Republic of Gamers Announces Strix GL502
First Strix Series gaming laptop delivers portable performance for work and play
Sydney, 31 May 2016 – Closet gamers…they're everywhere. The sporty guy next door could be one, the music student, the corporate high-flyer. By day they get straight As at uni, play sports and hold down successful jobs. By night they're immersed in a world of turrets, ganks and creepers. These closet gamers need something that can easily take them from work to play, slotting into their busy lifestyle. Introducing the ASUS Strix GL502 laptop – lightweight, portable, powerful.
Work
With a profile measuring just 23.5mm and tipping the scales at a lightweight 2.2kg, ROG Strix GL502 has an ultra-portable design that fits snugly in a satchel or backpack. This laptop is perfect for uni students allowing them to take notes during tutorials or work on assignments with ease. They can even get creative and edit their videos while taking a break in between lectures. The visual experience will blow their mind and impress their mates.
For the young professional the GL502 is an impressive laptop that lets them power through the day. The laptop comes equipped with Windows 10 making multi-tasking, presentations and reports a breeze. The reversible USB Type-C port provides easier device connections and hyper-fast data transfer speeds. This is perfect for the busy professional that needs to transfer files in a hurry for an upcoming presentation or meeting. Transferring a 2GB movie file takes less than 2 seconds to complete!
Play
Once the work day is done and the student or young professional switches to gamer mode the real fun begins! Equipped with the latest quad-core Intel® Core™ i7 processor combined with a discrete NVIDIA® GeForce® GTX™ 970M GPU, Strix GL502 is a gaming powerhouse that delivers smooth performance and highly-detailed graphics with even the newest, most demanding titles.
The Hyper Cool Duo-Copper cooling system uses heat pipes and a dual fan system to cool the CPU and GPU independently. This design maximises cooling efficiency to give ROG Strix GL502 the stability required for those intense gaming marathons.
ROG Strix GL502 boots up faster, loads apps quicker, and gives you shorter in-game loading times keeping the gamer immersed and focused on the game.
The specially-designed chiclet gaming keyboard with red-backlit scissor-switch keys is perfect for tactile keystrokes. This allows the gamer to keep up with team chat and destroy their enemies without getting a finger out of place.
For total immersion in the game the GL502 can filter out all ambient noise. The array microphones are designed to filter out ambient noise, which means that even if they're at a LAN party or a loud student flat their voice is still clearly heard.