Hardware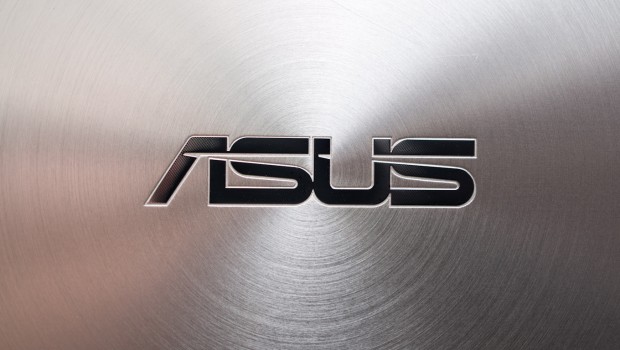 Published on April 28th, 2017 | by admin
ASUS Announces ZenBook 3 Deluxe
Sydney, Australia 28th April 2017 — ASUS today announces the availability of the ZenBook 3 Deluxe (UX490) in Australia, a beautifully enhanced version of ZenBook 3.
The stunning ASUS ZenBook 3 Deluxe is 12.9mm slim and 1.1kg light in a 13-inch-class chassis that incorporates a 14-inch ultra-narrow-bezel display, giving users the perfect balance between portability and productivity.
The ZenBook 3 series is designed to deliver unprecedented performance with the new ZenBook 3 Deluxe taking this to the next level with the latest 7th Generation Intel® Core™ i7 processor, 16GB of 2133MHz LPDDR3 RAM and up to a 512GB PCI Express (PCIe) SSD. Unrivaled expansion capabilities are provided by two USB Type-C (USB-C) ports that are Thunderbolt™ 3-enabled with support for 40Gbps data transfers, dual 4K UHD external displays and power delivery.
The ASUS ZenBook 3 Deluxe is a precision-crafted device in a dual-phase-anodised unibody, finished in the Royal Blue colour that features the iconic Zen-inspired spun-metal finish. This is enhanced with the signature ZenBook 3 series golden edge highlights and unique golden ASUS lid logo.
With its powerful quad-speaker Harman Kardon audio system and smart amplifier that delivers immersive sound, the ASUS ZenBook 3 Deluxe has everything users need.
Portability and productivity, enhanced
The ASUS ZenBook 3 Deluxe fits a gorgeous 14-inch display in an elegant and compact 13-inch laptop chassis that is only 12.9mm thin and weighs just 1.1kg.
The perfect curves of the chassis are carved from a single block of premium aerospace-grade aluminium alloy — 50% stronger than standard alloy — which then goes through a 40-step process to create the iconic ultra-fine spun-metal finish. A complex two-phase anodising process is then used to create the elegant golden diamond-cut edges and golden ASUS lid logo.
Unprecedented performance, enhanced
The ASUS ZenBook 3 Deluxe builds on the performance of the ZenBook 3, using best-in-class components — including the 7th Generation Intel® Core™ i7-7500U processor, 16GB of 2133MHz, power-saving LPDDR3 memory, and an up to a 512GB NVME PCIe 3.0 x4 M.2 SSD.
For unrivaled expandability and versatile ultra-fast connections, ZenBook 3 Deluxe also includes two USB-C ports with support for Thunderbolt 3, which enable up to 40Gbps data-transfer speeds — twice the bandwidth of Thunderbolt 2 and eight times (8X) faster than USB 3.0. The Thunderbolt 3-enabled USB-C ports also support power delivery and enhanced graphics options to improve productivity or gaming performance as well as support for dual 4K UHD external displays. A special high-capacity 46Wh lithium-polymer battery, shaped to fit precisely into its incredibly thin profile, gives the ASUS ZenBook 3 Deluxe up to 10 hours battery life for all-day mobility.
In order to keep the ZenBook 3 Deluxe nice and cool while achieving such a level of performance in an ultra-thin form factor, some serious engineering challenges had to be overcome. ASUS engineers invented a brand-new cooling system using state-of-the-art components featuring a liquid-crystal-polymer fan impeller that is just 0.3mm thick, and a copper-alloy heat pipe with walls that are a mere 0.1mm thick. This innovative cooling system is just 3mm high, and the warm air from the interior is gently expelled via hidden vents in the hinge. The overall design allows for efficient and quiet cooling, even under full loads.
Sound and vision, enhanced
The 14-inch Full HD (1920 x 1080) display on ASUS ZenBook 3 Deluxe has an ultra-narrow 7.46mm bezel that gives the ASUS ZenBook 3 Deluxe an impressive 77% screen-to-body ratio, minimising visual distractions for optimum productivity. Wide-viewing-angle technology ensures undistorted colour and great contrast at viewing angles up to 178°, for easy collaboration and screen sharing. This brilliant display is fully protected with a beautiful edge-to-edge layer of tough Corning® Gorilla® Glass 5.
To deliver the ultimate visual experience, the ASUS ZenBook 3 Deluxe harnesses the power of exclusive ASUS display technologies, with optimised hardware and software components to deliver the best possible imagery. The wide 100% sRGB colour gamut and TV-grade 1000:1 contrast ratio ensures more vivid, lifelike colours. Additionally, the ASUS Splendid technology fine-tunes display parameters to ensure superb colour accuracy while also providing automatic optimisation for any kind of image. ASUS Tru2life Video is a remarkable real-time video enhancement technology that optimises the appearance of every pixel in every video frame, delivering a 200% contrast improvement and pin-point sharpness.
To give the ASUS ZenBook 3 Deluxe unsurpassed audio capabilities, the ASUS 'Golden Ear' team partnered with audio specialists Harman Kardon to produce the next Generation of ASUS SonicMaster Premium audio technology. ZenBook 3 Deluxe has an array of four separate high-quality speakers designed to deliver true surround-sound that envelops the user with cinema-quality audio. A special four-channel smart amplifier ensures maximum volume from the speakers with zero distortion, for powerful, clear and immersive sound.
Ergonomics, enhanced
Designed with the needs of mobile professionals in mind, ZenBook 3 Deluxe features an edge-to-edge keyboard with full-size keys and an improved 1.2mm key travel distance for maximum typing comfort and accuracy. A golden backlight illuminates the keys to ensure maximum productivity in any lighting conditions.
The ultra-smooth glass-covered touchpad supports Windows Precision Touchpad (WPT) technology and incorporates palm-rejection technology, multi-touch gestures and handwriting support. The touchpad also features a fingerprint sensor located conveniently at the top right corner. This allows users to securely and rapidly unlock the ASUS ZenBook 3 Deluxe with a single touch using Windows Hello, and also supports secure authentication in compatible apps and programs.
AVAILABILITY & PRICING
The ASUS ZenBook 3 Deluxe (UX490) will be available from the beginning of May in Australia from the ASUS Shop and Bing Lee starting at $2,599 AUD. Pre-order is available now via the ASUS Shop.