Hardware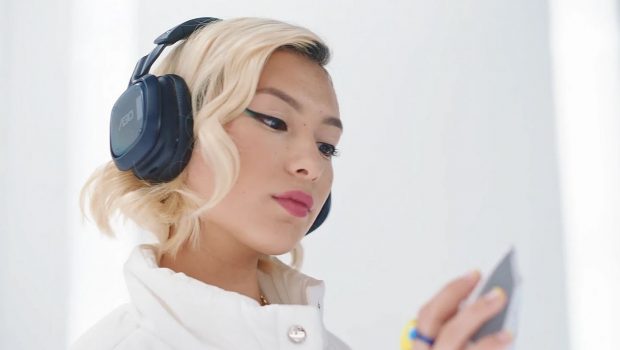 Published on October 27th, 2022 | by James Wright
Astro A30 Wireless Headset for PlayStation Review
Summary: The Astro A30 Wireless Headset for PlayStation not only emphasises excellent lag free wireless audio but produced high quality audio which cannot be faulted.
If you're a PlayStation gamer (or Xbox, PC, Mobile and Switch for that matter) and you're on the hunt for a high-quality gaming headset, then the Astro A30 Wireless Headset might be your perfect companion as it comes with everything you need such as crystal clear and loud audio thanks to its 40mm drivers, up to 27 hours of wireless audio plus the ability to connect to multiple devices.
Additionally, it supports an impressive build quality with equally impressive aesthetics plus unparalleled comfort for those longer than long gaming sessions which makes the Astro A30 Wireless Headset perfect for gamers and streamers! The headset comes in two colours, white and navy blue. Needless to say, it looks great on paper but how does it relate to the real world? Read on!
Welcome to the Astro A30 Wireless Headset!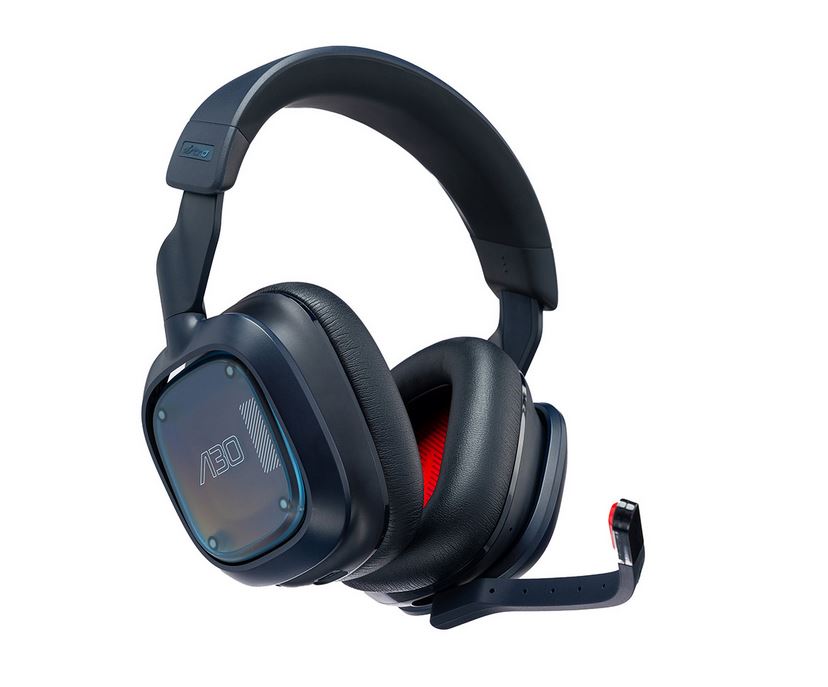 Astro A30 Wireless Headset Key Feature
Play Anything: Compatible with Playstation, Xbox, XB Series X|S, Nintendo Switch, PC, Mobile, iOS, Android – with simultaneous multi-device connectivity and custom audio mixing
Control Your Audio: Customise your audio and gaming experience on the go with the Logitech G mobile app on iOS and Android
Mixable and Flexible: Mix multiple devices simultaneously with pro-grade LIGHTSPEED, 2.4 GHz wireless, Bluetooth connectivity, and 3.5 mm aux
Detachable Boom or Built-In Mic: Choose your mic style and sound crystal clear
Epic Battery Life: The A30 Wireless Gaming Headset plays for 43+ hours so you can enjoy wireless freedom across platforms for days; charges over USB-C connection
Make it Yours: Personalise your A30 headset with custom Speaker Tags you can swap in and out to share your style with the rest of the world
Wireless Freedom: Get some game time in between matches with the A30 wireless headset and detach from your PC or console – break free from the cords and game on the go
Select Your Style: Choose from two stunning matte colour schemes for either a white headset or blue headset to fit your playstyle – which side are you on?
As mentioned, the headset works on a myriad of devices (up to 3 simultaneous connections) and whether you're connecting wirelessly through the LIGHTSPEED 2.4Ghz transmitter (up to 15 metres), Bluetooth or via the old school 3.5mm port, connectivity is a real game changer for those looking for more than just a gaming headset. Best of all Astro (now under the banner of Logitech) make it very easy for this occur that in turn may be the only headset you'll ever need.
In terms of charging and to charge a fully depleted headset via the USB-C to USB-A cable, it takes just over 4 hours, however if you charge after your gaming sessions, you should never be caught without power. For testing, we trialed the Astro A30 Wireless Headset on the PS5, a smartphone (Bluetooth) and a Nintendo Switch via the 3.5mm port. There are also two models of this headset available, an Xbox and PlayStation version with each coming with its own unique USB dongle.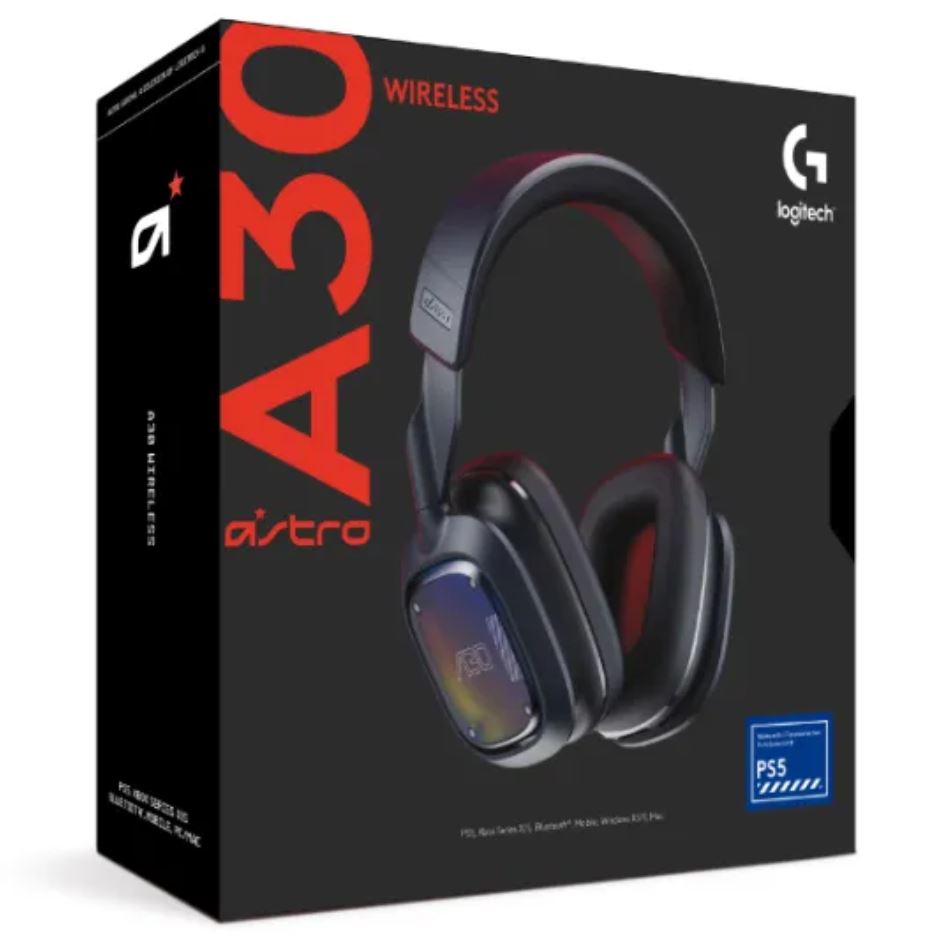 Well packed, the A30 comes with everything you need that includes the following items;
Astro A30 Wireless Headset
LIGHTSPEED USB-A transmitter
Removable Boom Microphone
5 m 3.5mm Analog Cable
5 m USB-C to USB-A charge cable
A30 Headset Case
As mentioned, the headset looks great and really channels those top of the range gamer aesthetics and it's also a good sized unit at 194.5mm (height) x 163.6mm (width) with a depth of 81mm. While not the lightest headset, it comes in at just 342 grams which still makes it relatively lightweight and once you are wearing it, you soon forget that the A30 is on your head. Another clever option is the speaker tags on the earcups which can be removed and replaced with your own designs… did someone say a A30 Impulse Gamer headset? Certainly possible!
Further, the headband is quite comfortable (pressure 430gf) as are the earcups that ensures total comfort for all your entertainment needs, whether playing games, streaming, listening to music or talking on your mobile phone, the A30 is an audio chameleon. The headset also has two microphones, one inbuilt plus a detachable boom mic which makes it more portable, even though it is wireless.
Controls are well placed on the headset and with the bottom left cup having the connection for your 3.5mm audio cable and detachable mic. On the bottom right of the headset is USB-C charging port and next to that a joystick used to adjust the volume levels and navigating music plus a Bluetooth pairing button. There is also a power button as well.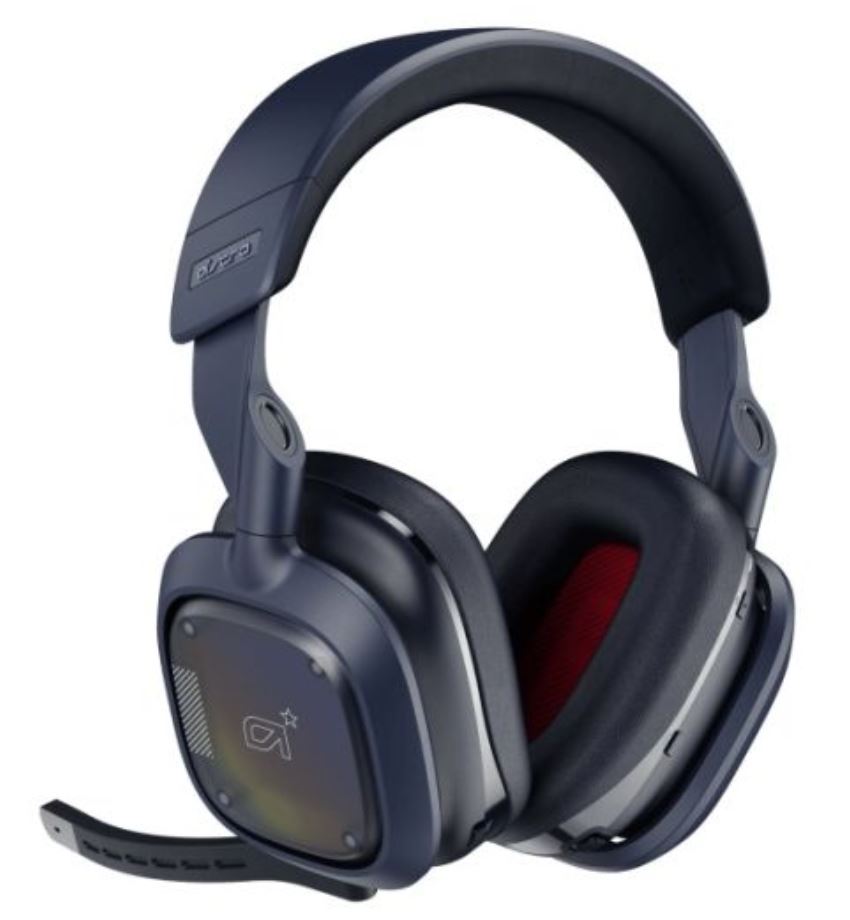 Technical Specifications
Connector Type: USB-C
Wireless range: 15 metres
Wireless frequency: 2.4ghz
Battery type: Lithium Polymer
Battery charging time: 4 hours 13 minutes
Microphone: 6mm Omnidirectional (Int.)
6mm Unidirectional (Ext.)
Ear coupling: Circumoral
Transducer principle: Moving Coil Dynamic
Frequency Response: 20-20,000 Hz
Sensitivity: 105 dBSPL/mW @1kHz
Nominal impedance: 32Ohms
Total harmonic distortion: <1% @1mW 20-10kHz
Transmitter:
Input: 5V; 100mA
Length [mm] // in: 48.8 mm
Height [mm] // in: 14.3 mm
Width [mm] // in: 13.0 mm
Weight [g]: 3.2 g
Detachable Microphone:
Microphone Type: ECM
Microphone Pick up Pattern: Unidirectional
Size: 6 mm
Length [mm] // in: 158.3 mm
Height [mm] // in: 29.6 mm
Width [mm] // in: 8.6 mm
Weight [g]: 13.1 g
Setting up the A30 is a breeze and whether that's using the transmitter, Bluetooth or just a 3.5mm audio cable, you'll be up and running in no time. On the PlayStation 5 (via the USB dongle), the audio quality is phenomenal which boasts exceptionally clear and sharp audio with excellent levels again, thanks to the 40mm drivers. Games such as Gotham Knights, Call of Duty Black Ops or Marvel's Guardians of the Galaxy all sounded like Hollywood blockbusters in terms of sound. Directional audio works well, including ambience sound that makes it ideal for first person shooters where you can hear those subtle footsteps. Further Super Mario 3D World + Bowser Fury and Monster Hunter Rise on the Switch sounded bigger and badder than ever!
Additionally the A30 can be quite loud, without distortion that worked well extremely well for key gaming moments such as explosions or other audio moments that needed the gamer's attention. Another game that sounded spectacular was A Plague Tale: Requiem, particularly when there are literally up to 300,000 AI rats swarming around the environment with all those rat noises. Equally two-way chat via the microphone for online games or via Bluetooth for your mobile phone reported no issues at all with the listener being able to clearly hear us.
Besides gaming, streaming services such as Disney+ and Netflix work flawlessly with this headset to create a virtual cinema experience with shows such as She-Hulk, Andor and Stranger Things delivering that movie perfect audio atmosphere. Complementing games and audio is of course music that again delivered a totally enjoyable symphony to the ears. The other key element of this headset is the Logitech G app which allows you to create profiles, adjust the equalizer and it allows you to setup multiple devices via your smartphone.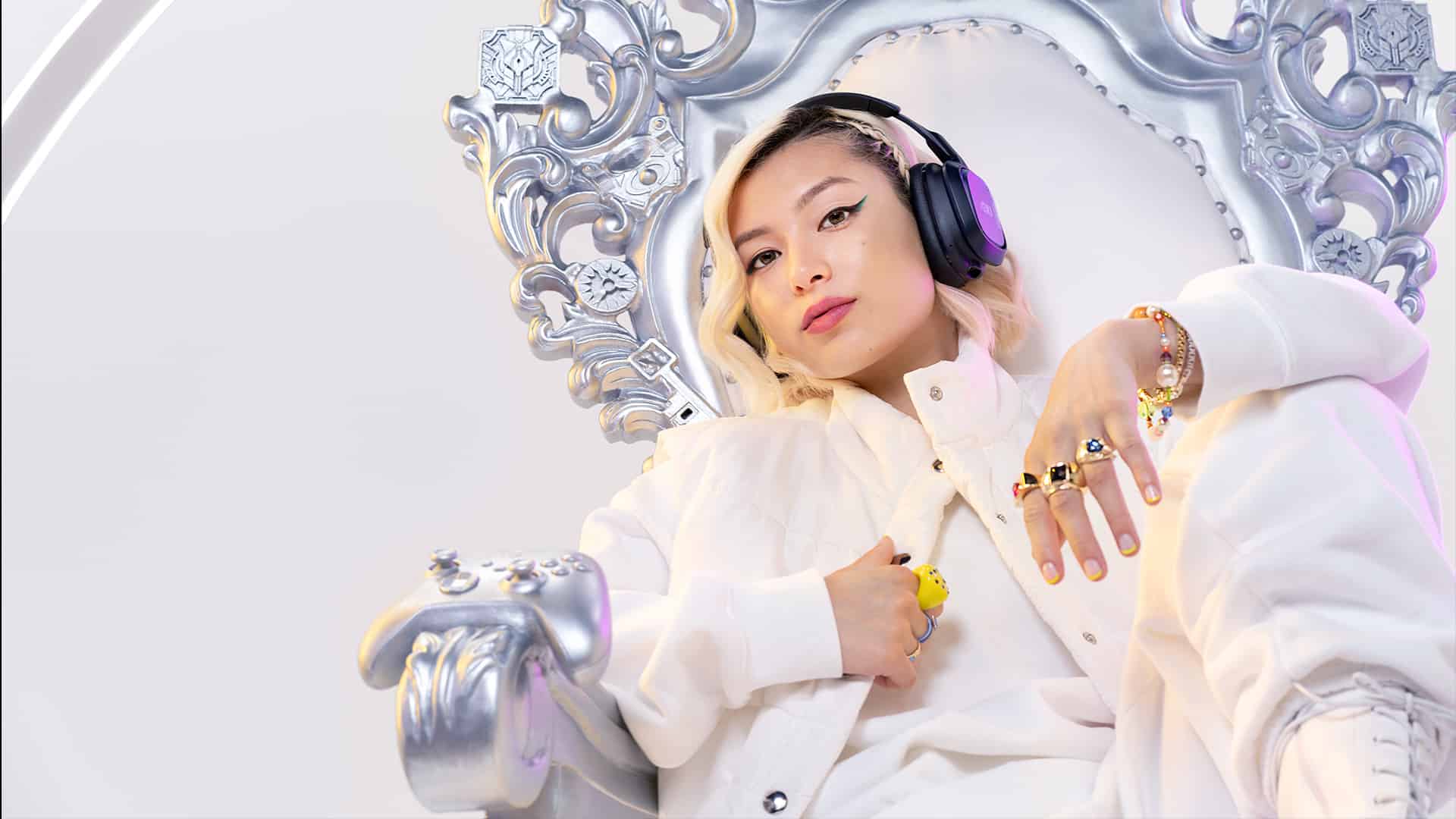 Final Thoughts?
With a RRP of $399AUD (October 2022), the Astro A30 Wireless Headset for PlayStation not only emphasises excellent lag free wireless audio but produced high quality audio which cannot be faulted. While it has been designed for gaming, it's also a chameleon for your other gaming needs, the PC and of course smart devices.
One headset to rule them all? Almost!