Comics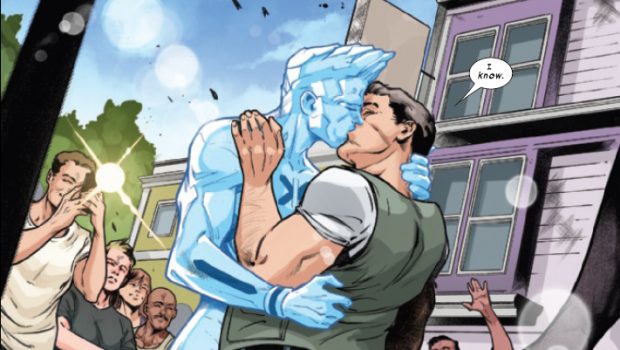 Published on August 7th, 2023 | by Tim Chuma
Astonishing Iceman #1 Review (2023)
Summary: Another one of these? Well OK if you like this particular character and whatever timeline this is.
The Orchis organisation supposedly killed Iceman and all the mutants are in hiding, so it comes as a surprise when he appears to stop an attack by Orchis drones on people who are not actually mutants, but have only ingested drugs that give them temporary mutant powers. Also Iceman is at least bisexual in this one for some reason?
Not sure what timeline or universe this is set in or what other comics it crosses over with. There are too many to count these days or keep track of. Feels like you have to do homework with the wiki before you even start reading a comic.
If you enjoy this character and would enjoy the setting for this one I would recommend it.
Comic details:
Writer: Steve Orlando
Penciler: Lan Medina
Cover Artist: Jesus Saiz
Publisher: Marvel
Published: August 02, 2023