Hardware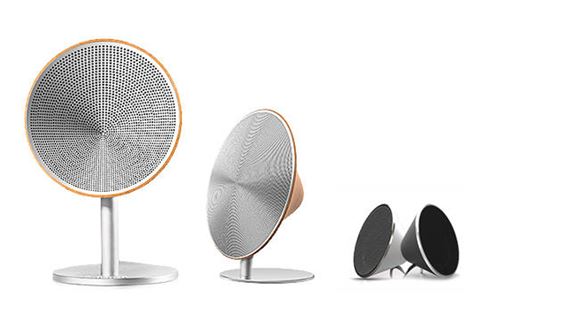 Published on March 21st, 2016 | by admin
ASTONE introduce three stylish and affordable Bluetooth speaker systems to the Australian market
SYDNEY, Australia – 21 March 2016 – ASTONE, an Australian specialist in AV products and accessories, today announced the availability of its latest range of unique hi-fidelity Bluetooth speakers. The new range is comprised of three stylish speakers called the Astone Drum, Astone Solo One and Astone Mini. Each speaker is designed with a different purpose in mind but all share the same attractive look and wireless stereo pairing capabilities.
Astone Drum
RRP $199.95
The Drum is the largest of the Bluetooth speakers on offer and is rated at 10W. It is a 2.1 Channel speaker system with one 4 inch speaker and two 1.5 inch tweeters combined with a large subwoofer at the rear. Its clear acoustics are achieved thanks to a combination of high quality Digital Signal Processing (DSP) combined with Dynamic Range Compression (DRC) and it can be paired with a second Drum to create a stereo link. The look of the unit adds an air of sophistication to a room with a large rounded body with a wood grain finish complete with a metal front grill and aluminium stand. It has an 'Axillary In' connector for direct connection and Bluetooth CSR2.1 +EDR, A2DP for wireless connectivity. To help aid the initial set up with mobile devices, it also comes equipped with NFC as well.
Astone Solo One
RRP $159.95
The Solo One is a 10W speaker system that uses a 2.0 stereo chamber design with low-frequency radiation to achieve natural, clear sound with deep bass. The main drivers are a pair of 2 inch speakers, it uses the same DSP and DRC as the Solo and it utilises Bluetooth CSR4.0 +EDR, A2DP for wireless connections. The unit has touch buttons on the rear casing and comes in a wood grain finish with a sturdy aluminium base. It is primarily designed to be used as a desktop solution but it also has a 900mA internal battery for short term portability of up to 3 hours.
Astone Mini
RRP $69.95
The baby of the family, the Astone Mini packs a whole lot of punch into a compact package. Designed to be highly portable, it has a 600maH internal battery that allows for up to 8 hours of play time. Under the hood is packs two speakers for a total output of 6W and can be connected via Bluetooth 4.0 with a range of up to 10 metres. It also has a 3.5mm jack to connect directly to portable devices and can be paired wirelessly with another Astone Mini to create a true stereo speaker system. The Mini is available with either a black or white chassis with silver trim.
Whether you are looking for a crystal clear loudspeaker for the lounge room, a speaker you take with you as you move around the home or something truly portable, there is an Astone speaker to suit your needs.
Pricing and Availability
ASTONE Drum $199.95 AUD Now
ASTONE Solo One $159.95 AUD Now
ASTONE Mini $69.95 AUD Now