Games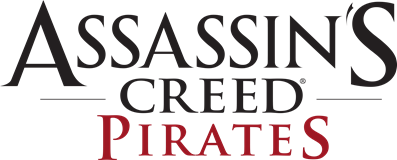 Published on July 11th, 2014 | by Admin
ASSASSIN'S CREED® PIRATES IS THE FREE APP OF THE WEEK IN THE APP STORE
SYDNEY – 11th July 2014 – Ubisoft® has announced that Assassin's Creed® Pirates, part of the award-winning Assassin's Creed® franchise, is featured as the Free App of the Week in Apple's App store. The fourth update is also available, bringing new missions and ship customisation to the popular title.
The new chapter takes players to La Isla de la Juventud where they must destroy the jail fortress in order to free slaves from captivity. By completing this mission players can unlock exclusive rewards. A new daily reward system has also been implemented, giving players increasingly valuable rewards for playing Assassin's Creed Pirates each day.
Additionally, ship customisation has been added, making distinguishing your ship in naval battles more spectacular with improved combat gameplay.
For new players, a Starter Pack in the store and several tutorials have been added to help them start their journey through the Caribbean.
For more information on Assassin's Creed Pirates, please visit: assassinscreed.com/pirates and www.facebook.com/assassinscreed.
Download Assassin's Creed Pirates from the App Store: http://bit.ly/1q2x2PW