Games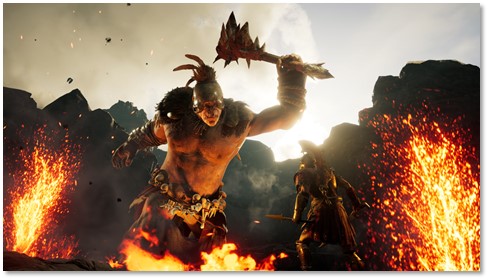 Published on January 9th, 2019 | by Admin
ASSASSIN'S CREED ODYSSEY – JANUARY MONTHLY UPDATE
Here is a recap of the new content that is coming to Assassin's Creed Odyssey in January
SHADOW HERITAGE, THE SECOND EPISODE OF THE DLC: LEGACY OF THE FIRST BLADE WILL BE RELEASED ON JANUARY 15 
The second episode of the first DLC: Legacy of the First Blade will be released on January 15. Continuing the story arc from the first episode, in the second installment players get to investigate a blockade initiated by the Order of the Ancients around the port city in Achaia. To have access to the second episode, players must have finished the first episode, Hunted, of the DLC, completed the Naxos questline in Chapter 7 of the main story and reached character level 28 or above.
THE LOST TALES OF GREECE
The fourth and fifth episodes of the free content The Lost Tales of Greece, respectively named "The Daughters of Lalaia" and "A Poet's Legacy", will be available in January.
To start The Daughters of Lalaia, players need to make sure they ha
To start A Poet's Legacy, players need to reach Chapter 5 of the main story and make their way to the Boetia region. The first quest is called "Praxilla's Admirer", and we recommend that your minimum Level is 34.
NEW CYCLOP: ARGES
Face the legendary Cyclops Arges known as the Bright One, and get the chance to earn his legendary weapon; the Hammer of Hephaistos. He resides on a Volcanic island in the Angry Caldera of Arges. We recommend that your minimum Level is 50 when attempting to face Arges.
NEW ITEM
The Dionysos Pack contains a gear set, mount and a legendary dagger. As always, this pack will be available in the store and at the Oikos of the Olympians at the same time.
In addition, the Athena Character & Naval Pack will arrive later this month.
NEW FEATURES
The new title update will bring to the game one of the most requested feature: the Level Scaling setting. Visit the options menu to find it; from there players will be able to customize how drastically the enemies will scale to their level. The option will not be available in Nightmare Difficulty mode to maintain its challenging nature.
Two new tiers will be added to the Mercenary Ladder.
A new vendor will be added to the game. Hephaistos' Workshop can be found in the Myson Cave in the Malis region.
For more information on Assassin's Creed, please visit: assassinscreed.com.