PC Games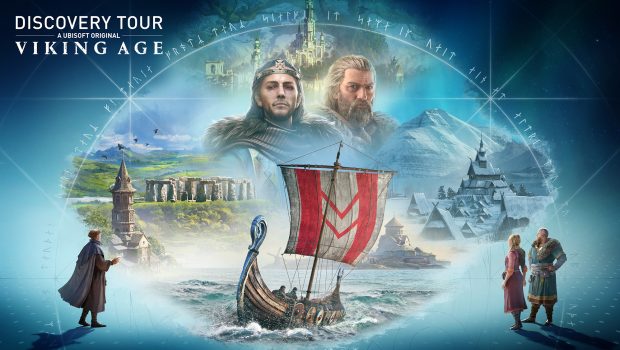 Published on November 2nd, 2021 | by John Werner
Assassin's Creed Discovery Tour: Viking Age Review
Summary: Step back in time and discover a deeper side of the iconic Viking era!
If AC: Valhalla is a video game, then it can only be said that 'Assassin's Creed Discovery Tour: Viking Age' is a video adventure, taking place in one of history's most iconic and culturally influential time periods. Stripped of its combat mechanics and fictional storyline, developer Ubisoft has transformed Valhalla into a brand-new historical adventure that puts the spotlight on historical accuracy, thanks to a new series of original story campaigns that shows the world through the eyes of those who lived during those times, as well as a deep dive into the behind the scenes work that went into creating Assassins Creed: Valhalla.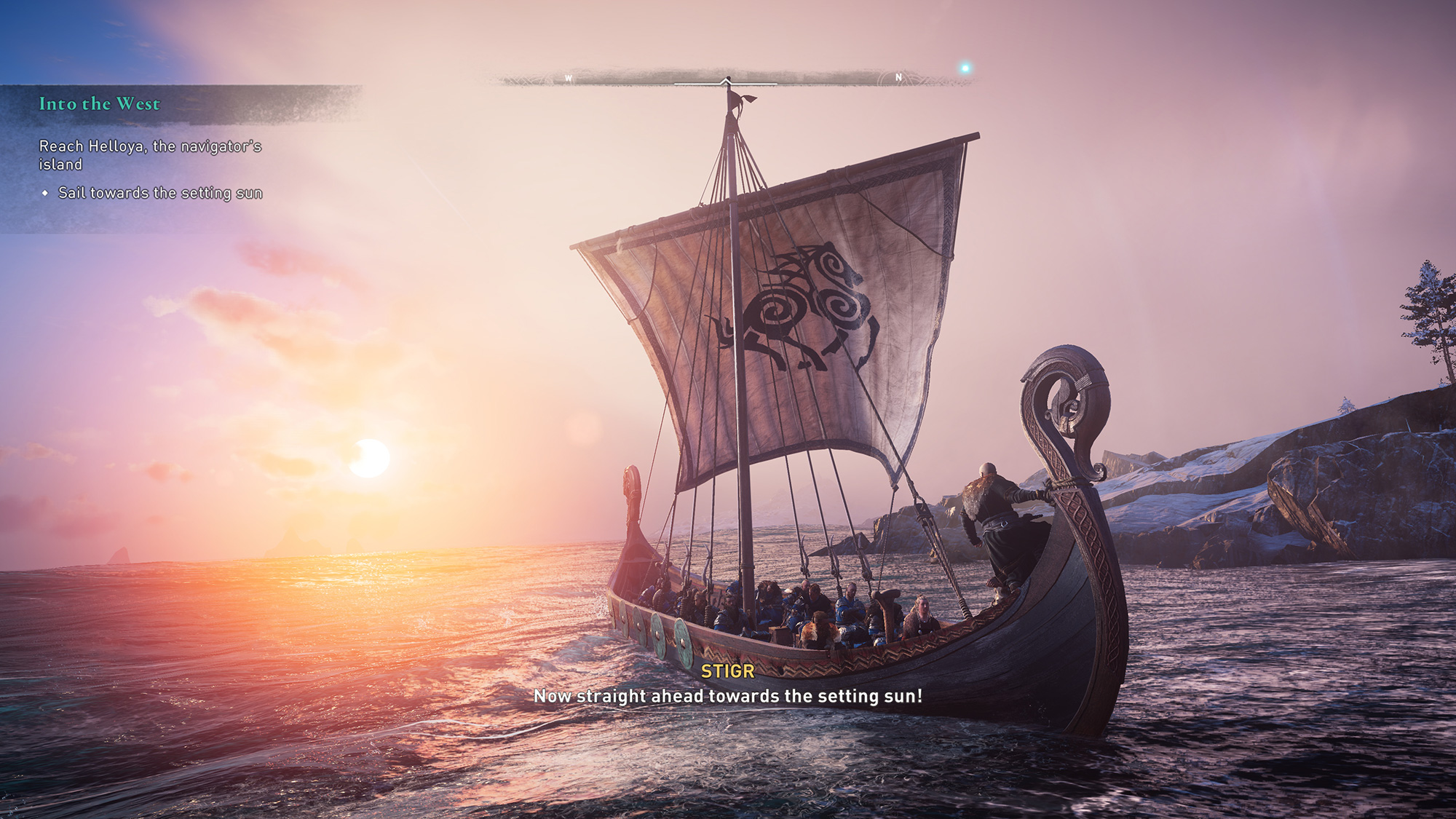 When you hear the words "Discovery Tour" in association to an Assassin's Creed game, one could be forgiven for thinking that this is merely a small DLC add-on that strips away all of the combat and campaign so that users can walk around the world like it's a giant interactive museum. Without further context, 'Assassin's Creed Discovery Tour: Viking Age' is an interactive museum using the map from Valhalla, yet it's also much more than just that. 'Discovery Tour: Viking Age' is a brand new, stand-alone game with its own original campaign for players to discover. In similar fashion to Valhalla, 'Viking Age' starts its narrative in the icy shores of Norway before progressing to England.
Had I not already played Assassin's Creed Valhalla, I honestly don't know if I would have appreciated 'Viking Age' as much as I do. However, I strongly believe that the same can be said about Valhalla now that I've see the world from the other side of the curtain. It's very much a yin-yang situation. There is an extraordinary beauty to playing 'Viking Age' that can only be experienced because of removed combat mechanics, returning the game to a simpler time when games were about adventure and not violence. Being able to stop and explore the unique world around me without the fear of been attacked or the constant need to plan my next move is quite refreshing. The team at Ubisoft have gone to extraordinary lengths to create this medieval world and I don't think that enough people truly appreciate or comprehend what they've accomplished. Furthermore, 'Viking Age' is dotted with information markers that provide the player with extra information about cultural elements within the game and what extraordinary lengths the development team went to in order to achieve historical accuracy. Even though the game may not exactly feature the fictional elements of Valhalla, the Creed's very own historian, Shaun Hastings (voiced by Danny Wallace) is here once again to offer his services as a historical narrator.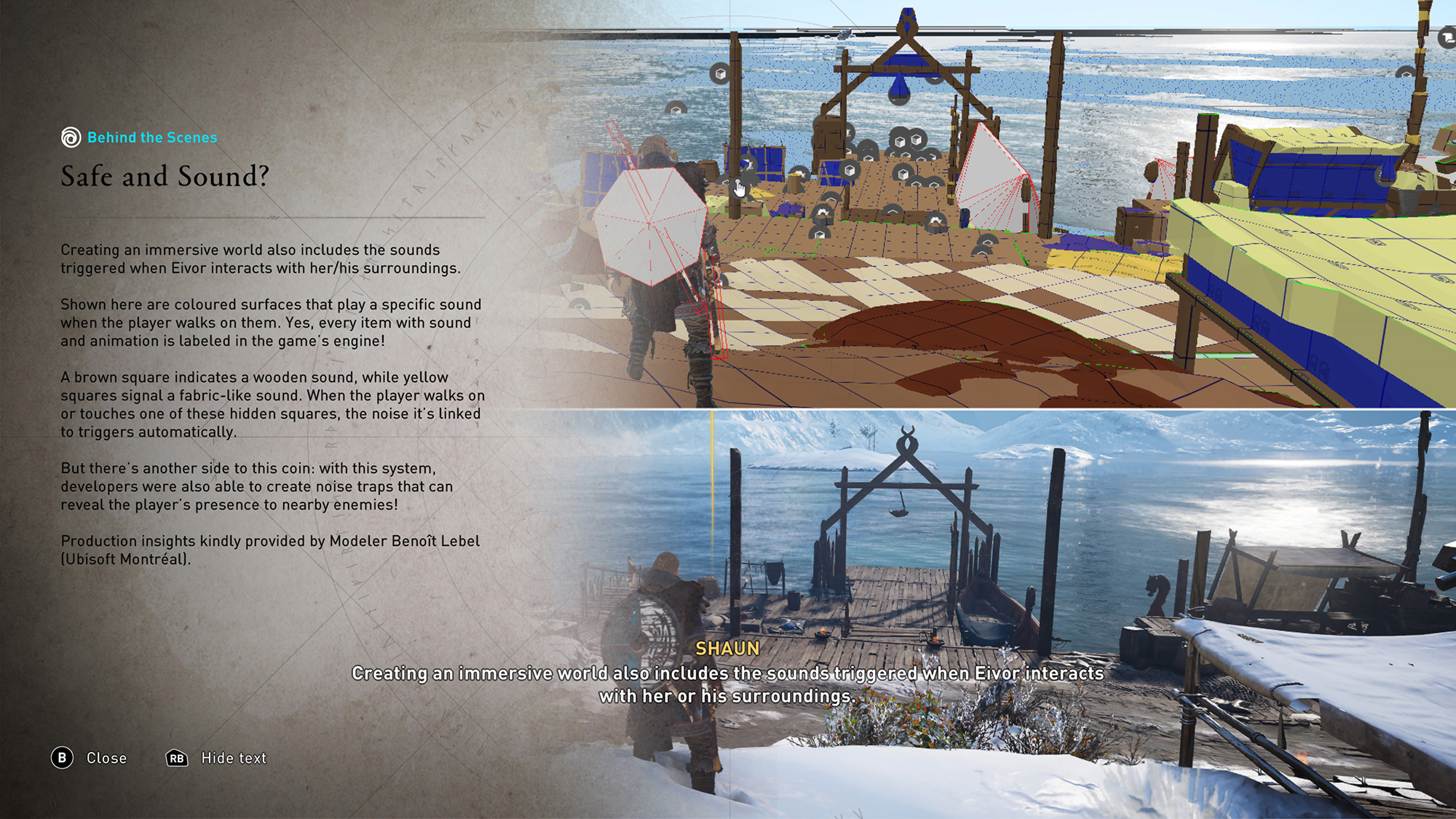 In many ways, 'Viking Age' is indeed its own stand-alone game and doesn't require any prior knowledge of the AC franchise. What does matter is why you're playing this game, as it will determine exactly what you're left with once you've finished playing. The obvious audience for 'Viking Age' is without a doubt primary and secondary school students, especially those who are currently studying the events of the 9th century. The new campaign and inclusion of hundreds of information markers make for excellent education tools appropriate for students of all ages. Furthermore, Ubisoft have included detailed information of where they got their references from, making 'Viking Age' a reliable resource for assignments that require students to include their own references. Additionally, each chapter of the campaign can be played in any order as well as replayed at any time, meaning that as an education tool, parents and teachers can let their students replay levels to further focus on a particular aspect of 9th century history.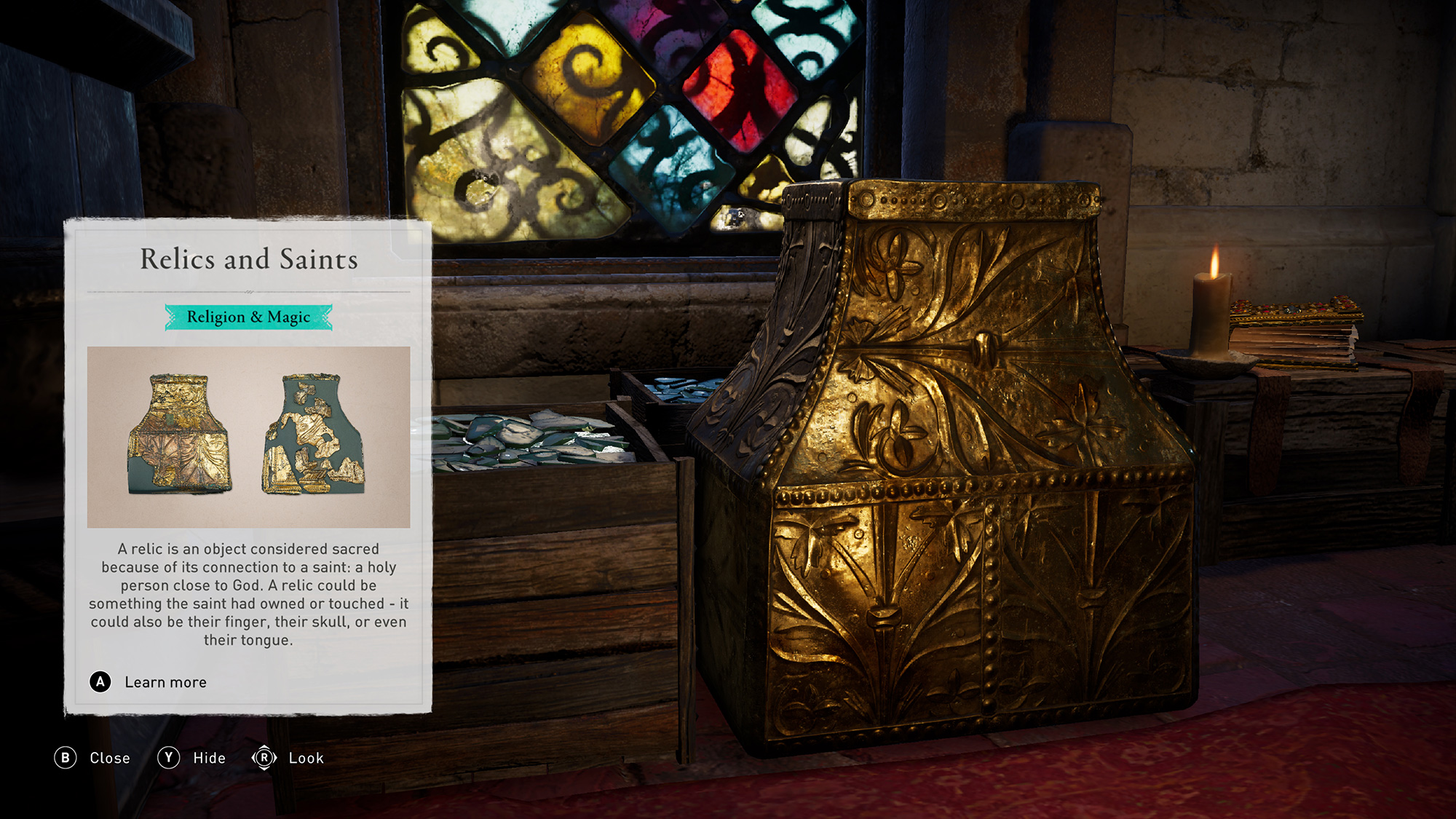 'Assassin's Creed Discovery Tour: Viking Age' covers a diverse number of historical topics from multiple points of view. Over the course of the campaign, players will take on multiple roles of different characters, giving players a closer focus on key topics such as oaths & honour, religion & beliefs, science & medicine, politics & diplomacy, and the crucial roles they play within a growing nation of diverse cultures and backgrounds.
Final Thoughts
'Assassin's Creed Discovery Tour: Viking Age' is the self-guided, interactive, behind-the-scenes museum tour for Assassin's Creed: Valhalla. Without the violence, combat, or fictional elements of Valhalla, 'Viking Age' is basically an education tool showcasing how much hard work the team at Ubisoft did to make the AAA title. On its own, Viking Age is incredible and could quite easily contribute to the future of education. However, as it is a by-product of such a critically acclaimed game, 'Viking Age' is left standing in Valhalla's very large shadow. Had things been the other way around with 'Viking Age' as the original title and Valhalla filling the role of its successor, then things would have been completely different. I don't mean to draw such a heavy comparison between the two titles, but I've got to call it as it is. That said, 'Assassin's Creed Discovery Tour: Viking Age' is still an amazing experience and worth checking out. I have more respect for the Assassin's Creed games and Ubisoft for playing 'Viking Age' and cannot emphasise its value as an educational tool.