Hardware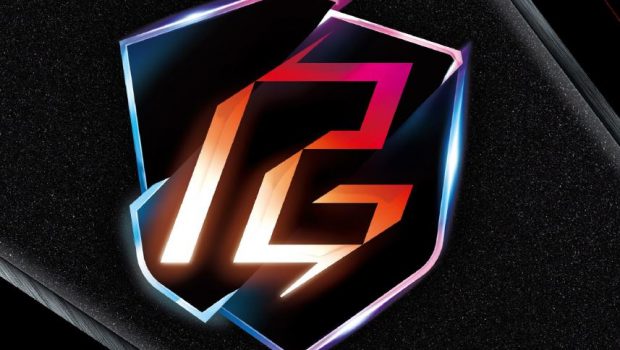 Published on June 26th, 2022 | by Andrew Bistak
ASRock Z690 PHANTOM GAMING-ITX/TB4 Review
Summary: With the ASRock Z690 PHANTOM GAMING-ITX/TB4 motherboard, gaming just got better!
ASRock's Phantom Gaming series is built to fully unleash the potential of Intel 12th Gen desktop processors, which features an optimised VRM (voltage regulator module) design and supports the latest technology like DDR5 and PCIe 5.0 for the ultimate gaming experience.
.
ASRock Z690 Phantom Gaming-ITX/TB4 Review: If you're looking to build the ultimate gaming rig or upgrade your existing system without breaking the budget, then look no further as ASRock have delivered a motherboard that not only supports the latest technology but adds future proofing and manifests unparalleled performance when linked with the right components such as a 12th Gen Intel Core Processor (LGA 1700 Socket) and DD5R memory (6400Mhz OC).
Additionally, the board supports an 11-phase power delivery system with intelligent power stage with the processor being powered by just a single ATX CPU input. Furthermore, it includes PCI Express 5.0 with a bandwidth of up 128GBps, a Killer E3100G 2.5 Gigabit LAN along with a Wi-Fi 6E module plus three graphic output options with HDMI 2.1, DisplayPort 1.4 and Intel Thunderbolt 4 ports.
Welcome to the ASRock Z690 PHANTOM GAMING-ITX/TB4!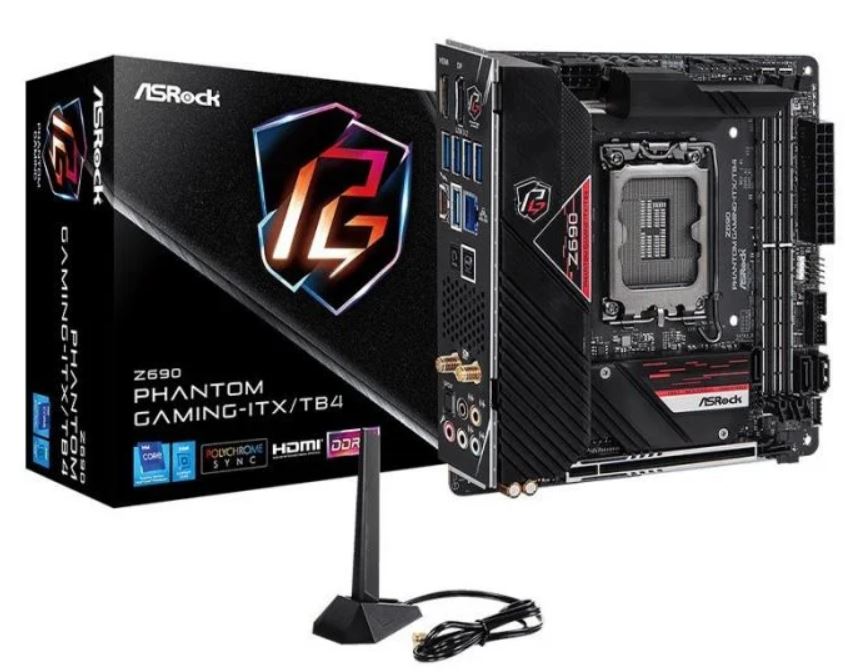 VRM Specifications for ASRock Z690 PHANTOM GAMING-ITX/TB4
Power Design:
Vcore: Parallel 10-phase
VCCGT: Single 1-phase
Doublers:
No
CPU PWM:
Renesas RAA229131
Power Stages:
Vcore: Renesas RAA22010540 (105 A)
VCCGT: Renesas ISL99360 (60 A)
VCCAUX: Vishay SiC450 (40 A)
So as you can see and at its core, the Z690 Phantom Gaming-ITX/TB4 has been designed for gamers and thanks to ASRock, Impulse Gamer were given the chance to review their latest motherboard.
Supporting our review, we used the Intel i9-12900K CPU, PNY's 16GB XLR8 Gaming MAKO DDR5 6000MHz RAM and Western Digital's WD_BLACK SN85 VNMe. Complementing the review, the graphics card used for this review was the MSI Geforce RTX 3070 Ti Graphics Card.
So before we get into our review, here are the official specifications for the ASRock Z690 PHANTOM GAMING-ITX/TB4 below:
ASRock Z690 PHANTOM GAMING-ITX/TB4 Specifications
CPU Support:
Intel Socket LGA1700 12th Gen Core Processors
Power Design:
CPU Power: 10-phase
iGPU Power: 1-phase
Chipset:
Intel Z690
Integrated Graphics:
Dependent on installed CPU
Memory:
2x DIMM, supports dual-channel DDR5-6400+ (OC) MHz
BIOS:
256Mb AMI UEFI BIOS
Expansion Slots:
1x PCIe 5.0 x16 slot
Storage:
3x SATA 6 Gb/s ports
2x M.2 ports (SATA3/PCIe x4)
Networking:
1x Killer E3100G 2.5 Gb Ethernet
1x Wi-Fi 6E
Rear Ports:
2x Antenna Ports
1x HDMI Port
1x DisplayPort 1.4
1x Optical SPDIF Out Port
4x USB 3.2 Gen2 Type-A Ports (10 Gb/s)
1x USB 3.2 Gen1 Type-A Ports (5 Gb/s)
1x USB 4.0 Thunderbolt™ 4 Type-C Port (40 Gb/s)
1x RJ-45 LAN Port with LED
1x Clear CMOS Button
5x HD Audio Jacks
Audio:
1x Realtek ALC1220 Codec
Fan Headers:
3x 4-pin
Form Factor:
ATX Form Factor: 6.7 x 6.7 in.; 17.0 x 17.0 cm
Exclusive Features:
·        ASRock USB 4.0 Thunderbolt™ 4 Type-C Port

·        ASRock Front Panel Type-C USB 3.2 Gen2x2 Header (20 Gb/s)

·        ASRock USB 3.2 Gen2 Type-A Port (10 Gb/s)

·        Premium Power Choke

·        105A Smart Power Stage

·        Nichicon 12K Black Caps

·        I/O Armor

·        Matte Black PCB

·        High Density Glass Fabric PCB

·        10 Layer PCB

·        Killer 2.5G LAN

·        Killer 802.11ax Wi-Fi 6E

·        Killer Double Shot™ Pro

·        ASRock steel Slot

·        ASRock Full Coverage M.2 Heatsink

·        ASRock Hyper M.2

·        ASRock POST Status Checker

·        ASRock Full Spike Protection (for all USB, audio, LAN ports)

·        ASRock Live Update & APP Shop
Box Contents
Quick installation guide, support CD
2x SATA data cables
2x ASRock Wi-Fi 2.4/5/6 GHz antennas
2x screws for M.2 sockets
The overall build quality of the ASRock Z690 Phantom Gaming-ITX/TB4 is excellent and this motherboard measures in at 17cm (6.7") x 17cm (6.7") which makes it quite compact courtesy of its Mini ITV form factor. This makes it perfect for those looking to minimize space for their new gaming rigs. In terms of power requirements, this motherboard is powered by a 24-pin ATX connector, including a 4-pin RGB header.
The board also supports a full size PCIe 5.0 x16 slot for the latest graphics cards with two DDR5 slots that allows for different memory configurations of up to 64GB. While the Z690 PHANTOM is a Mini ITV form factor, ASRock have reinforced the PCIe 5.0 slot as these cards can be quite heavy which is great peace of mind for builders.
ASRock Z690 Phantom Gaming-ITX/TB4 Ports
Ports? The ASRock Z690 Phantom Gaming-ITX/TB4 boasts a wide gamut of inputs!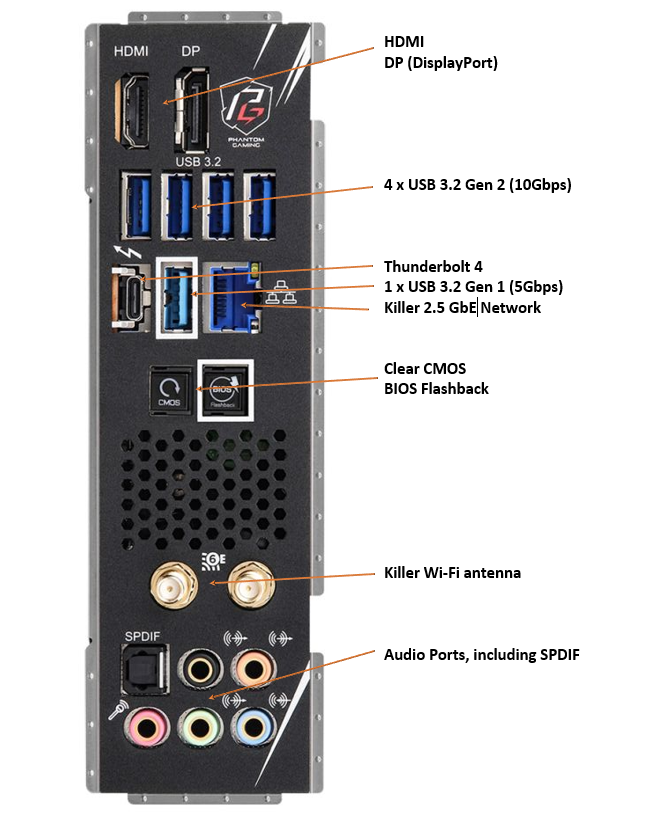 Unboxing and Build Gallery
ASRock Z690 PHANTOM GAMING-ITX/TB4 board layout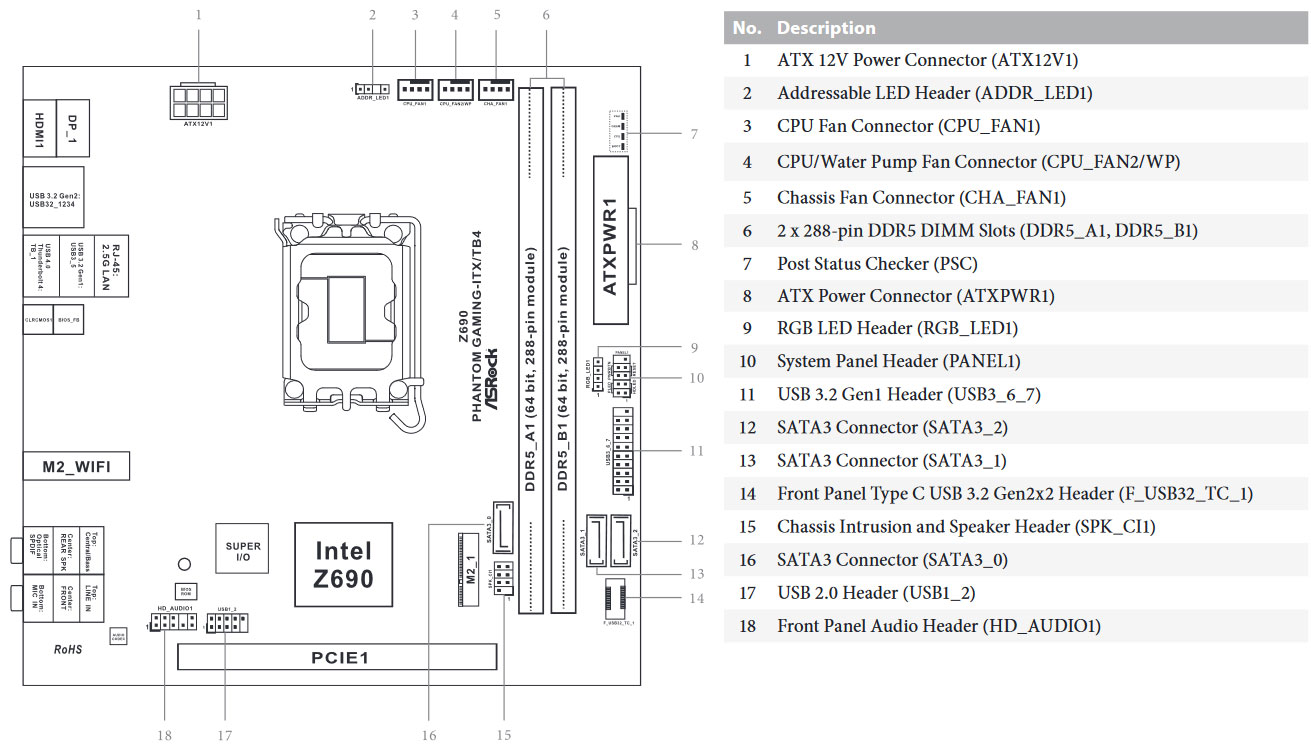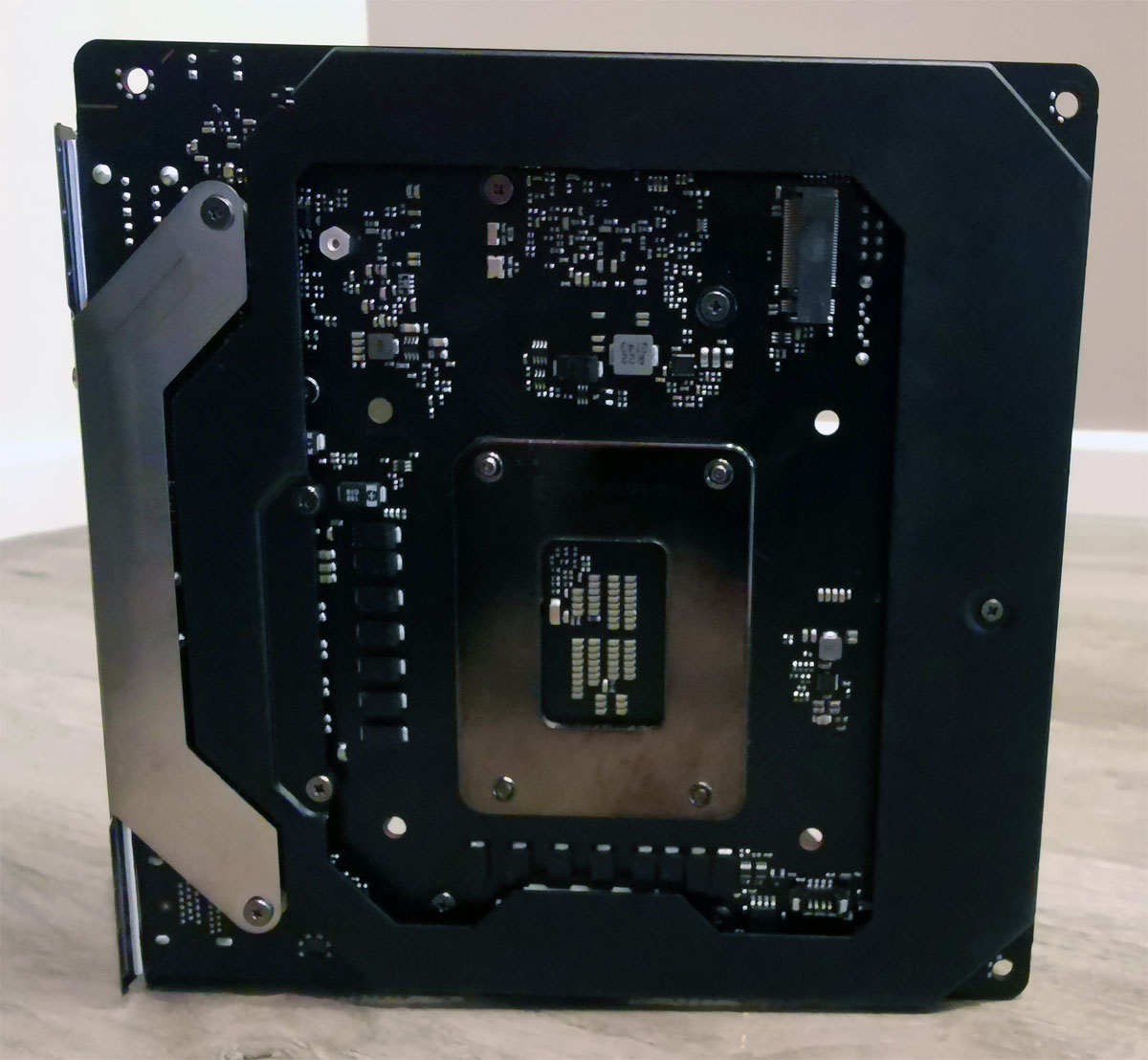 The back of the board also boasts another a M.22 connection for an additional NVMe!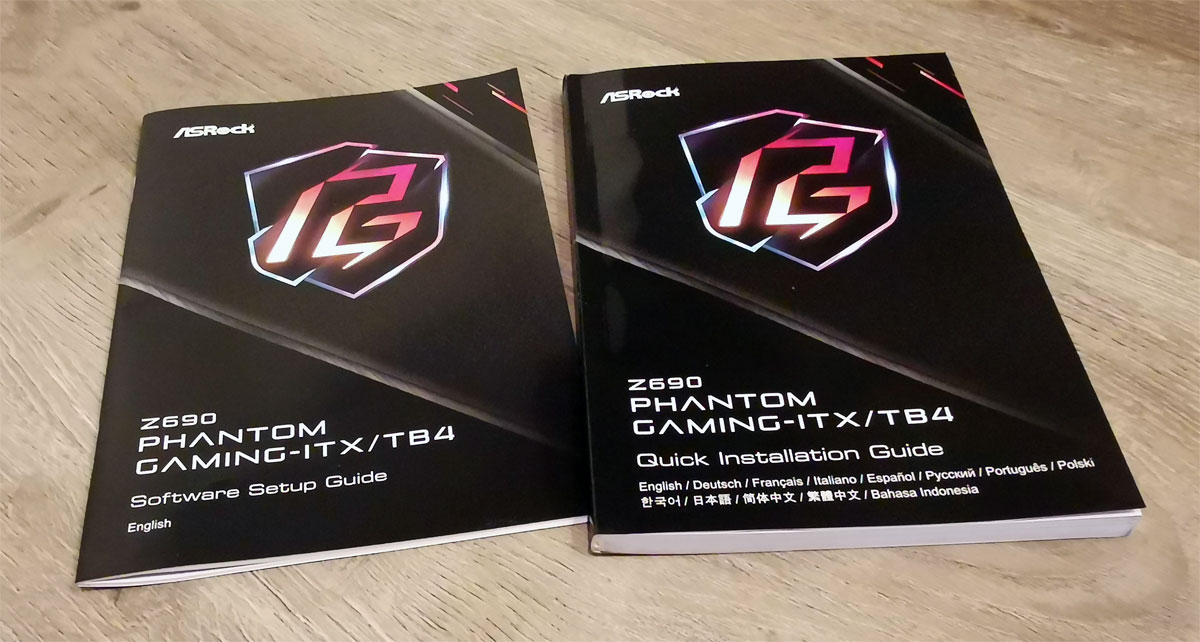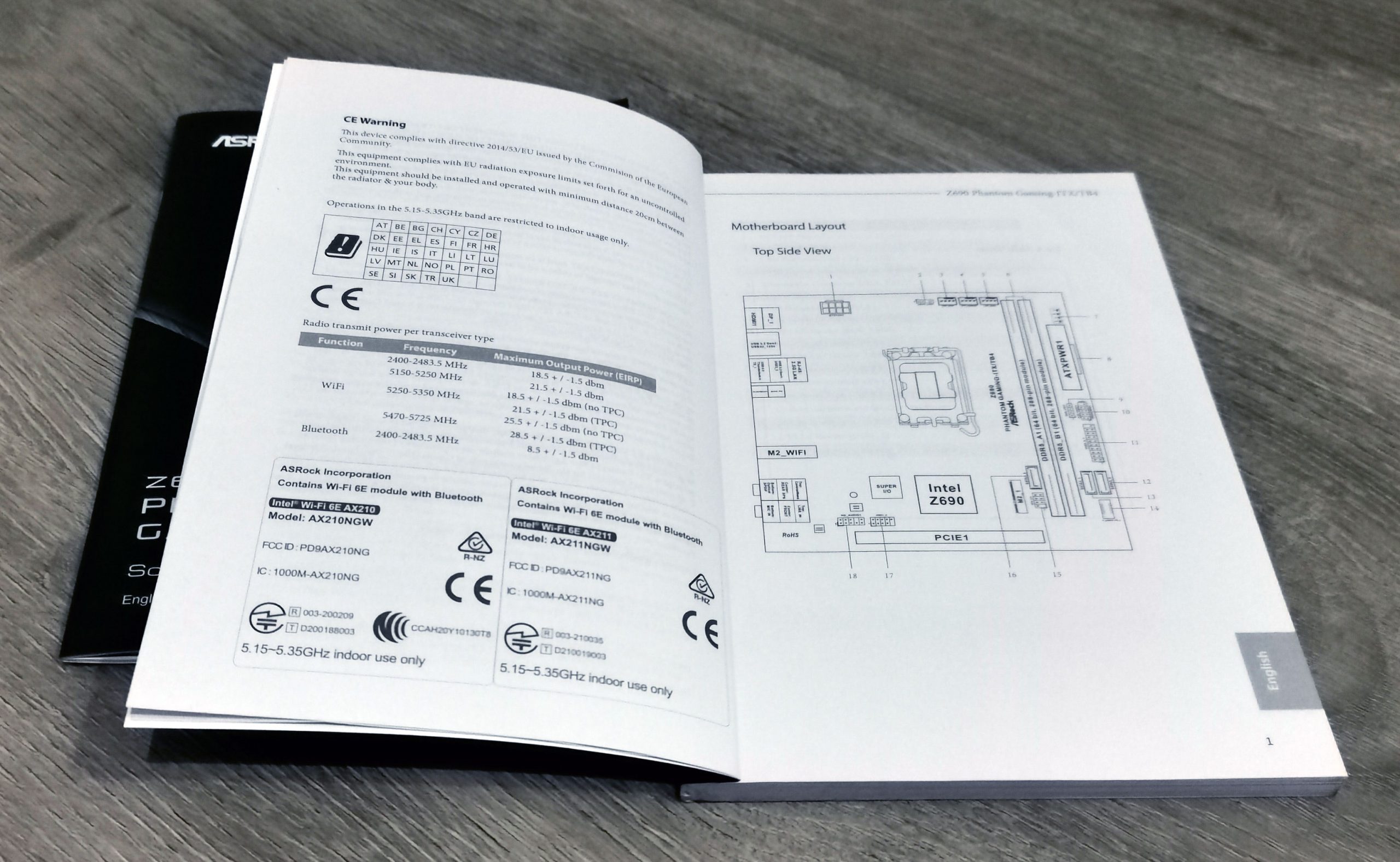 The manual of the Phantom Gaming-ITX/TB4 is your bible to all things setup and beyond that is well presented and written – A digital version is also available ASRock at – https://download.asrock.com/Manual/Z690%20Phantom%20Gaming-ITXTB4.pdf
Reinforced memory slots.
The ASRock Z690 PHANTOM GAMING-ITX/TB4 also supports liquid coolers.
Installation of the NVMe is a super easy process on the front of the board which requires you to remove the metal cover and then sliding your super fast drive into the M.2 slot.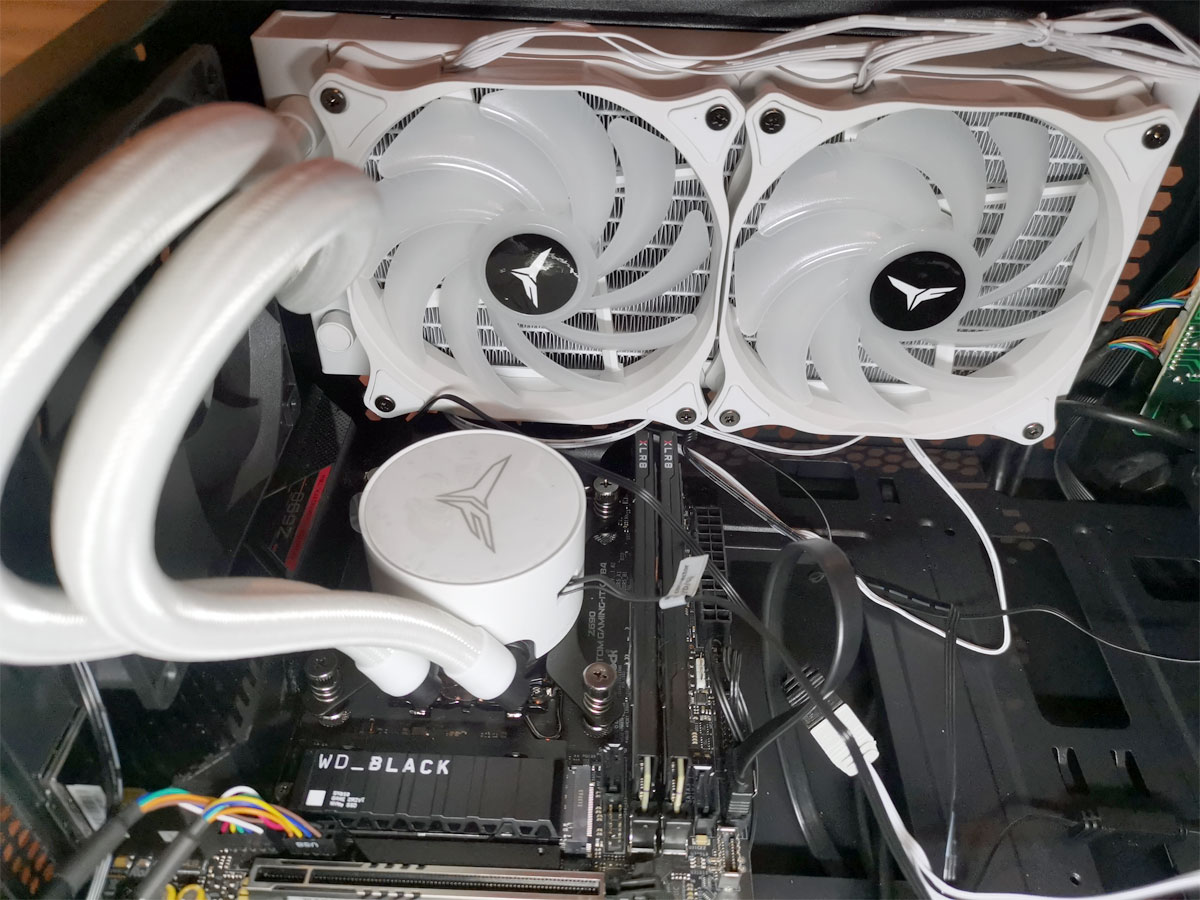 Once powered, you can access the BIOS which allows you to fine-tweak the system, including overclocking and as the board is 100% Intel compatible, XMP Profiles for even better performance gains. The main screen also gives you a great snapshot into what's installed in your system such as processor, RAM storage (& brand), including vitals such as CPU / motherboard temperature, fan speed and even what type of CPU cooler is installed.
If there are any issues, the board supports an LED debug feature or alternatively you can contact ASRock directly. While the BIOS is brains of the system, ASRock also provide four additional apps to help further your PC experience that includes A-Tune (overclocking), Nahimic (Audio), Killer Dashboard (Networking) and Polychrome (RGB Lighting) which give you another layer of control and of course performance. All apps are well presented and easy to use and those that love lighting will be pleased with the control mechanics of Polychrome.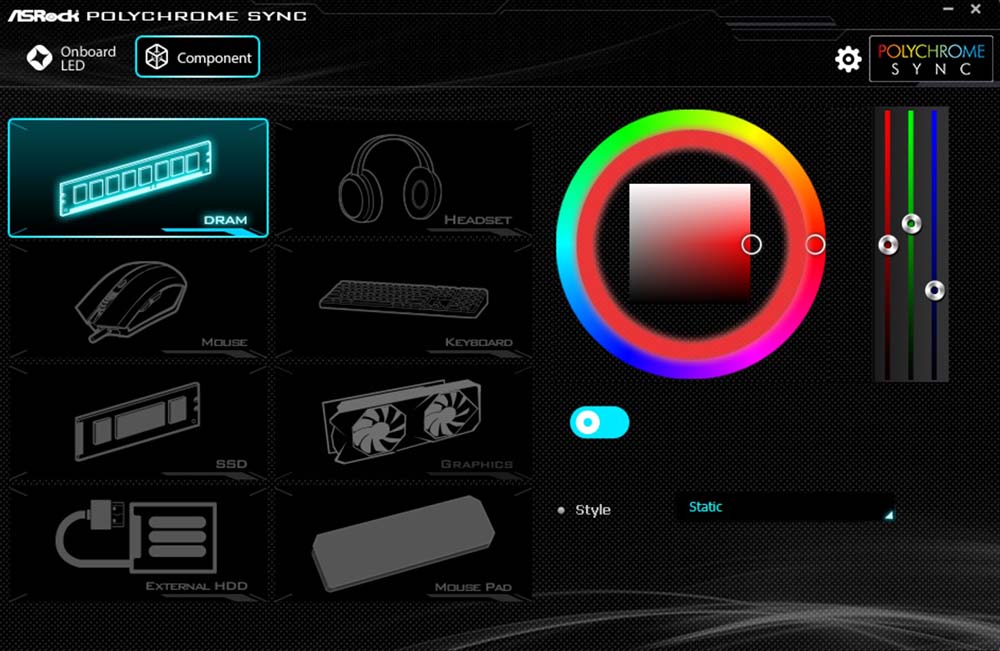 CPU-Z
In terms of data access, the ASRock Z690 PHANTOM GAMING-ITX/TB4 cannot be faulted with its high-speed SATA 6Gb/s and NVMe M.2 platforms that produces high speed read and writes. While components do make a difference, our WD_BLACK performed exceptionally on this motherboard with CrystalDiskMark 7.0 reporting a read speed of 7088MB/s and a write of 5393MB/s.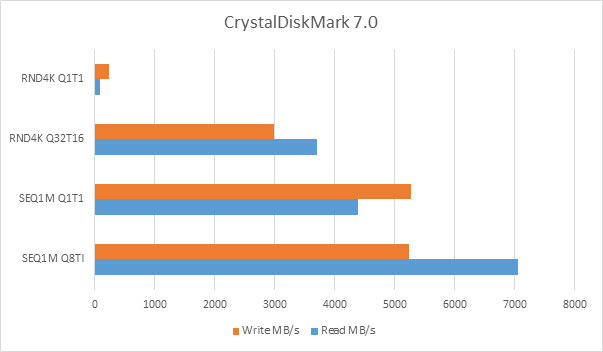 Supporting the storage speeds was the DDR5 RAM speed with AIDA64 scoring our RAM a respectable memory read of 94821MB/s and a memory write of 84700MB/s.
Gaming (provided you have the right card) again performed as expected on the ASRock Z690 PHANTOM GAMING-ITX/TB4 with Assassin's Creed Valhalla scoring 92fps (1080p) and 51fps (4K). Cyberpunk scored 87fps at 1080p and 35fps at 4k with Shadow of the Tomb Raider 208fps running at 1080p and 99fps at 4k. It should also be noted that all games were running at full graphical detail. Given that, I'm sure the 3090 cards would run like a charm on the ASRock Z690 PHANTOM GAMING-ITX/TB4 motherboard as well.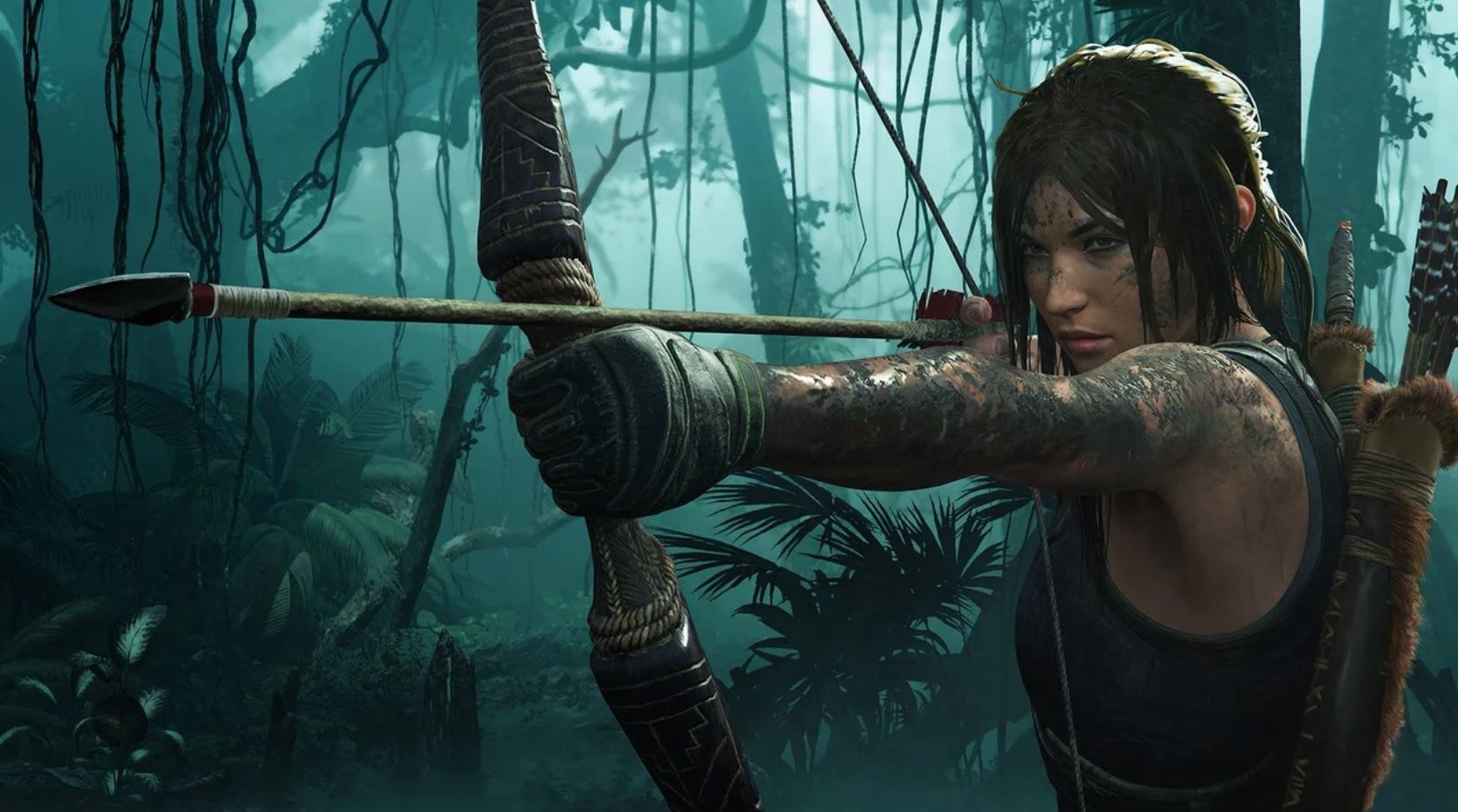 The audio quality of the motherboard was great courtesy of the Realtek ALC1220 Codec which is a SoC and energy-saving 110 dB SNR multi-channel audio codec with lossless DRM that protects pre-recorded and lossless content. So whether we were streaming, listening to music or playing games, the Realtek ALC1220 Codec didn't miss a beat and produced crystal clear and distorted free audio with good levels. Additionally, network speeds ran as expected and the Wi-Fi 6E format provided exceptional coverage over wireless.

Final Thoughts?
In Australia, the ASRock Z690 Phantom Gaming-ITX/TB4 retails for around $600AUD (June 2022) that in my opinion is great value for money, particularly for those looking at creating a compact gaming rig with the latest components, particularly with Intel's new Alder Lake chipset and DDR5. Additionally, those gamers seeking high performance and/or PC enthusiasts will  be pleased to know that ASRock make overclocking a relatively simple process and without too much tweaking, I was able to hit 5.2 GHz without any system issues or failures.
Gaming just got better!
For more information, please visit https://www.asrock.com/mb/Intel/Z690%20Phantom%20Gaming-ITXTB4/index.asp