Hardware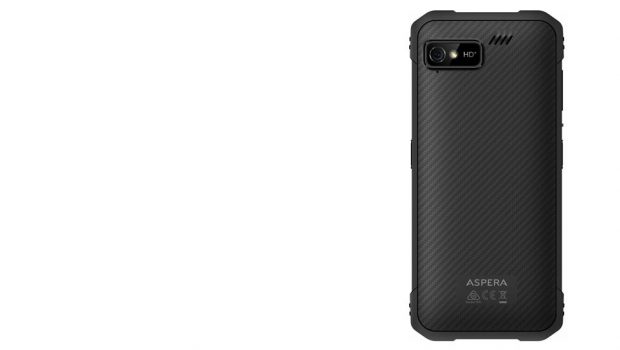 Published on October 25th, 2023 | by Andrew Bistak
Aspera Mobile gets seriously tough with the new $299 R10 rugged smartphone
In the world of the rugged smartphone there are many degrees of "rugged" and many degrees of "toughness". Generally the more rugged and tougher the smartphone is, the more you pay for it. Not so with the new Aspera R10 rugged smartphone which comes to market with IP68 rated protection against water and dust ingress, 4G dual sim cards and all the functionality you would expect from an Android smartphone, but for only $299 RRP.
Aspera Mobile MD Allan Robertson explained, "At Aspera we launched our first rugged smartphone in 2014, and we have released many more since then, garnering a solid reputation for robust design and excellent protection against drops, knocks, water and dust ingress. The R10 is undoubtedly the best, toughest and most rugged smartphone we have ever released and it is just $299."
The R10's robust design provides a level of protection from heavy knocks and drops, and protective seals secure the device against water and dust.
This rugged smartphone comes with NFC, enabling contactless payments wherever they are accepted, a 6.5″ HD+ display, dual 4G sim cards, Android™ 13 OS, a 2GHz Octa-core MediaTek processor coupled with 4GB RAM and 128GB ROM all of which provide solid performance that's powered by a 5100mAh battery which will get you through a full day and more.
The R10's rear camera is 13MP and its front facing camera is 8MP, which not only allow you to take great images, but also enable face recognition for security and unlocking the phone and HD resolution video recording.Robertson continued, "We've had great success with our previous rugged smartphones and with the R10 we wanted to release something even more unique in the market but still make it excellent value. We've achieved that as with the R10's specs it is ideal for tradies and workers in transport, farming, mining and agriculture where a mobile device is essential, but it is going to have a tough life. The R10 isn't just for tradies though, as it is specifically designed to protect against and withstand pressures from the dailies including weather, environment and also most common daily drops, knocks and bumps."
The R10's robust design is not to be understated as for a phone that's only $299 it can truly withstand the toughest of environments due to its specially formulated rubberised outer body which complements its IP68 rating against water and dust.
Robertson said, "Think of it this way, if you have a lifestyle where you need a rugged phone that can withstand water, dust and knocks or you simply have a habit of dropping your phone the R10 will suit you perfectly as it's smart, solid and rugged. You can rest assured it will make a great companion in your working life."
The R10 continues on and follows in the hugely successful line of Aspera rugged devices, appeals to previous Aspera rugged smartphone owners and proves once again that there is an excellent alterative to spending hundreds or even thousands of dollars on a smartphone and then having to spend even more money on a heavy-duty case you hope will protect it.
The Aspera Mobile R10 smartphone is available now for just $299 from Big W, Retravision, Better Electrical, Mobileciti, selected IGAs and selected BP service stations.
For more information on the new R10 go to: https://asperamobile.com/phones/rugged-phones/aspera-r10/