Hardware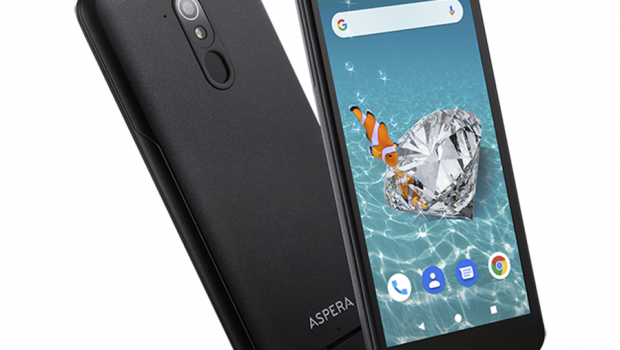 Published on February 12th, 2020 | by James Wright
Aspera Gem Review
Summary: The Aspera Gem provides excellent value for money!
For just $149AUD (Feb 2020), you can get a fully-fledged smartphone from Aspera that boasts a 5.45″ HD+ IPS display, a 1.5GHz quad core processor with 2GB RAM and 16GB of storage and even the ability to install dual SIM cards. It also comes with the latest Android operating system (version 9.0), including some high-end features like facial and fingerprint recognition… Welcome to the Aspera Gem smartphone!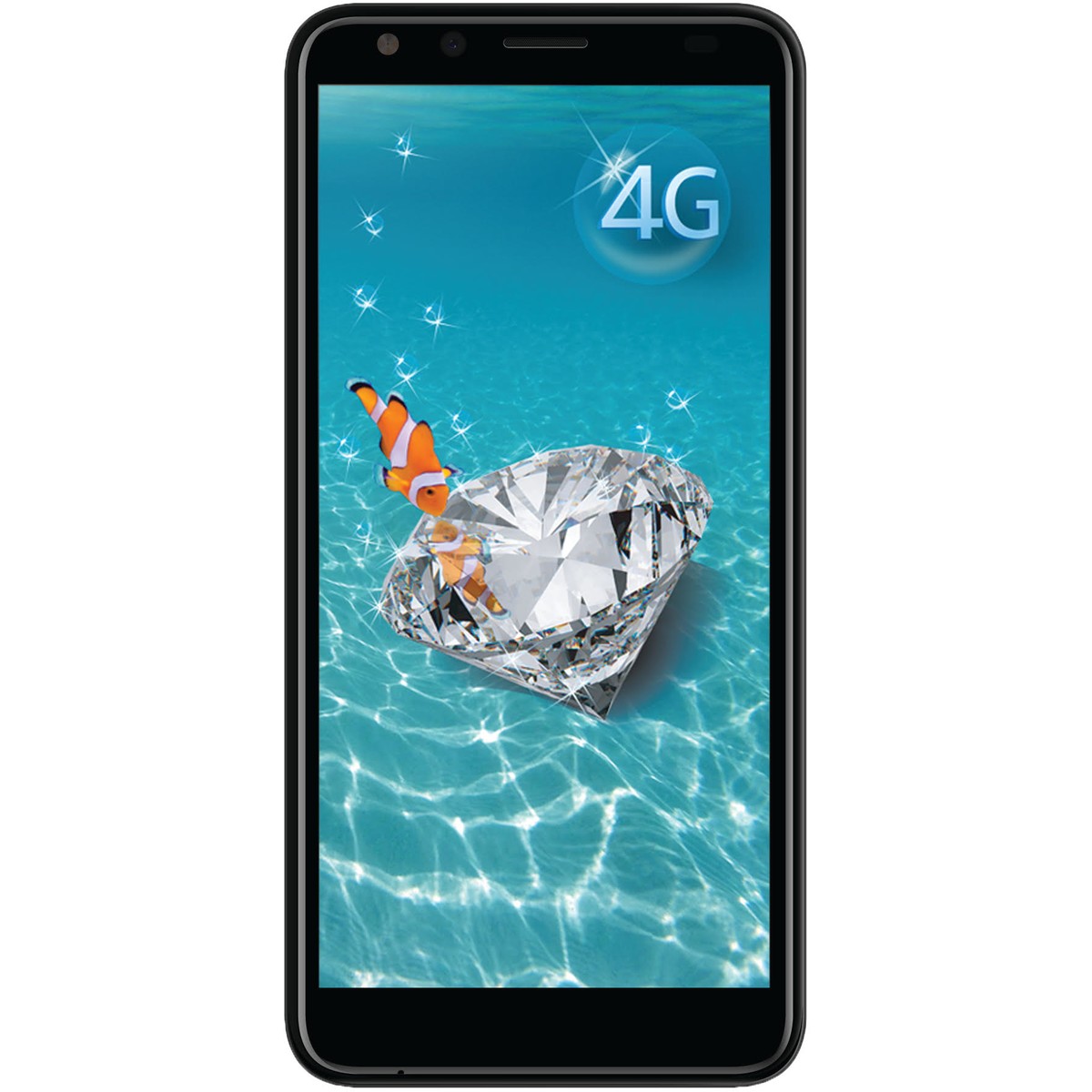 Setting up the Aspera Gem is a very simple process and we had this smartphone up and running in no time. While the build quality is not the same as high-end phones, the aesthetics were still impressive, especially it's crystal clear 5.45″ HD+ IPS display with clear text and vibrant colours. Given that the phone only has 2GB of RAM, it's still quite a responsive device and I'm guessing this is due to the 1.5GHz quad core MediaTek processor.
As a result, we had no issues in running day-to-day apps on this phone such as "Ok Google", Google Maps, YouTube, Facebook and Chrome. Setting up the security on the phone is easy such as the pins or the high-tech facial recognition feature which scans your face for quick unlocking. The fingerprint sensor worked well, however it did occasionally struggle which is even the case on high-end phones.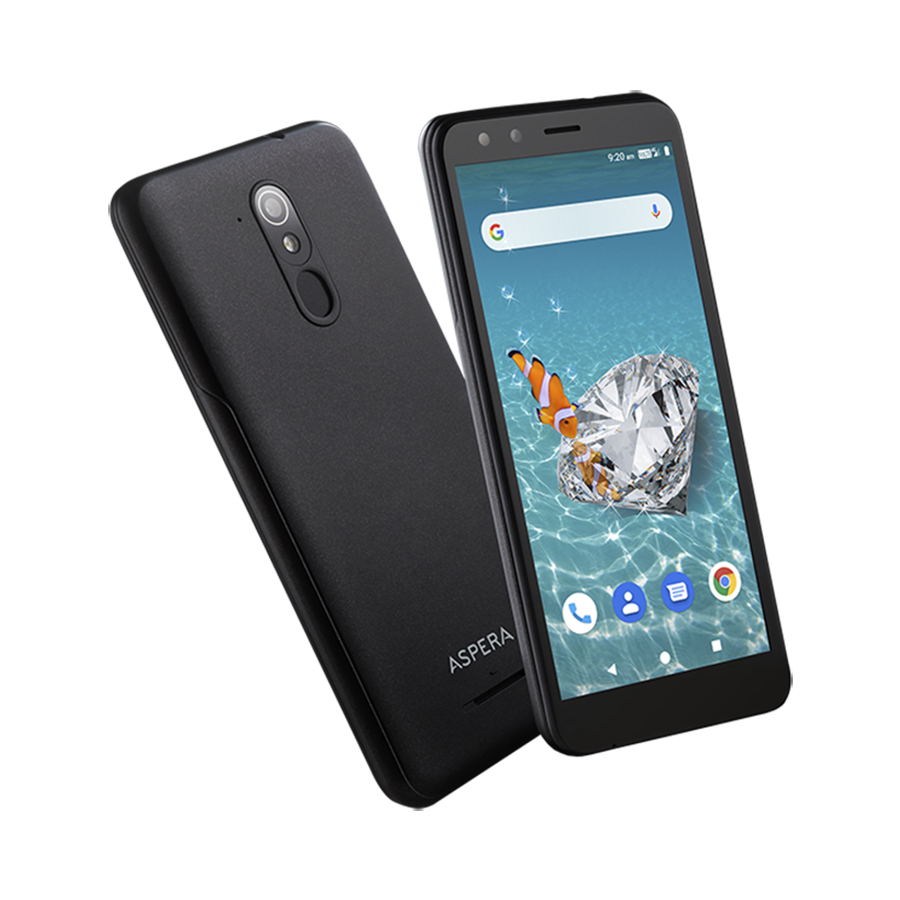 Furthermore, the phone comes with a 2,500mAh battery which compared to most phones of today is a little on the lower side of the energy spectrum. While you can get a full day use out of the phone, you wouldn't want to be maxing it out with apps and Wi-Fi all the time because it would be flat sooner rather than later. However a portable powerbank is an option to ensure that you have power on the go.
While the phone only has 16GB of storage, there's actually just 11.59GB available due to the O/S and system programs which does limit the number of apps, songs and videos you can install on the base phone. However Aspera do allow for an external SD card to be installed into the phone that can give you an additional 64GB depending on what size card you choose. A base 64GB SD card would set you back around $15 which is still great value for money when added with the cost of this smartphone.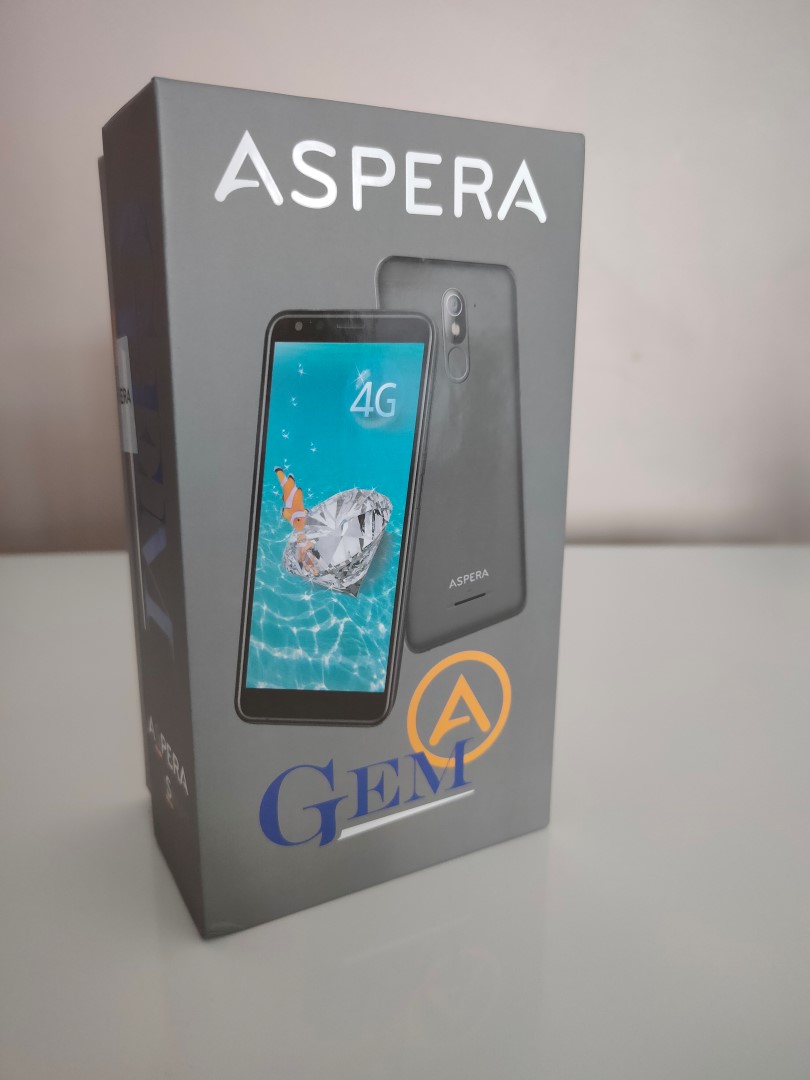 It's also pretty cool that you can install two different SIM cards into the Aspera Gem which means you can make calls or send text messages from both numbers… of course not at the same time. This is great for users wanting to travel or you can combine your personal and work sims together, without carrying too phones. Oh… you also have to physically install the battery into the smartphone as well!
In terms of cameras, the Aspera Gem comes with two, an 8 megapixel rear camera with 4 x zoom plus a front facing 5 megapixel camera that has been designed for selfies. Given the price of the phone, the camera quality is good, however where this smartphone shined was the ability to take FULL HD video.
Here's some photo samples that we took with the Aspera Gem below;
As you can see, the image quality is quite good and colours are quite vibrant. Although it did struggle in low light scenarios as did the processor if you have too many apps running at once.
Technical specifications
45″ HD+ IPS display
Android 9.0
2GB RAM + 16GB ROM
4G Dual SIM (Micro + Nano)
8MP + 5MP FF Camera
3G 850/900/2100MHz
4G Bands 1/3/5/7/28a+b
2500mAh battery
Wi-Fi & Hotspot, VoLTE
Bluetooth 5.0 LE
Quad Core 1.5Ghz
GPS
MicroSD to 64GB (Optional)
Final Thoughts?
For a brand new smartphone that is priced at just $149, the Aspera Gem is indeed excellent value for money. The highlights of this phone for me was its high quality screen and general build quality, including 1080p videos. Furthermore, this phone should not be compared to those sometimes ridiculously priced high-end smartphones but more so, targets consumers on a budget who want access a smartphone with all its apps and ability to take photos. As it has the ability for dual-SIM cards, the Aspera Gem would also be a good choice for travellers as well.
Recommended!