Hardware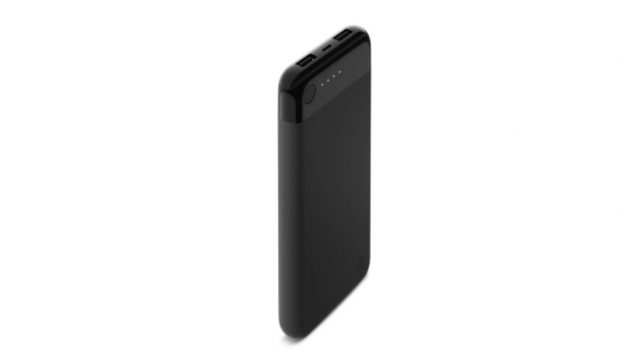 Published on May 14th, 2019 | by Admin
As Wizards Unite for Harry Potter, Belkin is ready to keep them charged and connected
Dodging magical beasts and fighting off dark wizards will soon become a top priority to many Australians, with the latest location based augmented reality game – Harry Potter Wizards Unite – soon to launch in Australia and around the world.
Just like the Pokémon Go phenomenon of 2016, hunters will again be on the prowl for magical beasts from the world of Harry Potter. But how will they stay charged and connected while keeping their fellow muggles safe from the unexpected chaos and calamity?
As the global leader in portable power options, Belkin has you covered with their wide range of power banks. Offering you many extra hours of charge, critical for success in the muggle world, Belkin Power Banks are the perfect accessory that offer both power and performance.
BOOST↑CHARGE™ Power Bank with Lightning Connector | RRP $89.95 (10,000MaH) or RRP $69.95 (5,000MaH) | Stockists: Belkin.com/au/ and other leading retailers such as JB Hi Fi
A travel tech must-have, this slim, lightweight power bank is a simple one cable solution. It allows you to use your iPhone charge cable to power up your iPhone, and then use the same cable to recharge the power bank from a wall outlet. An MFi-certified power bank (guaranteeing compatibility with iPhone, iPad and any device that charges via Lightning connector for total peace of mind), the Belkin BOOST CHARGE is ideal for on-the-go charging by allowing you to travel a little lighter as you only need to carry one cable. The 10,000mAh variant provides an extra 70 hours of battery life, while the 5,000 mAh variant provides 35 extra hours battery life.
Belkin Pocket Power | RRP $39.95 (5,000MaH) RRP: $59.95 (10,000mAh) RRP: $79.95 (15,000mAh)| Stockists: Belkin.com/au/ and other leading retailers
Don't let low battery slow you down with Belkin's slim and lightweight power bank. Perfect for those always on the go, this power bank fits easily in your pocket or bag, and includes a universal USB-A 2.4 amp port which delivers up to 5 volts to quickly and safely charge devices like smartwatches, fitness bands, headphones, speakers, actioncameras and Bluetooth-enabled devices.
The 5,000mAh can recharge your smartphone up to 1.5 times (Charges iPhone 7 (running iOS10) up to 1.5 times on a single charge in internal testing)
The 10,000mAh can recharge your smartphone up to 3 times (Charges iPhone 7 (running iOS10) up to 1.5 times on a single charge in internal testing)
The 15,000mAh can recharge your smartphone up to 5 times (Charges iPhone 7 (running iOS10) up to 5 times on a single charge in internal testing)