Events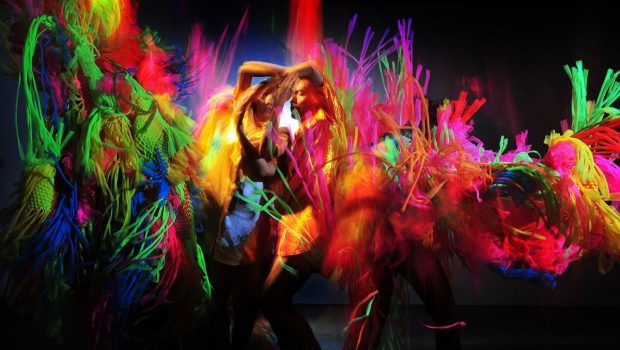 Published on February 6th, 2017 | by Admin
Arts Centre Melbourne presents Pichet Klunchun Dance Company's Dancing with Death, 2-4 March
The line between life and death is joyously erased in award-winning choreographer Pichet Klunchun's contemporary dance performance, Dancing with Death, presented by Arts Centre Melbourne as part of Asia TOPA: Asia-Pacific Triennial of Performing Arts from 2 – 4 March.
Inspired by Phi Ta Khon, a traditional Thai folk festival where locals don colourful masks and vibrant costumes to honour fertility and death, Klunchun has created a new physical vocabulary marrying the improvisational and intuitive nature of folk expression with his staple contemporary choreographic system based on classical Thai dance.
Dancing with Death presents mortality as something to be celebrated, rather than feared, and dance is free, fluid and organic. Seven dancers, including Klunchun, navigate cyclical paths in a lyrical meditation, negotiating the layers of human desire, fear, joy and spirituality.
Step onto the State Theatre stage for an up-close experience that's out of this world. Fast-rising fashion designer Piyaporn Bhongse Tong (Flynow) provides visually stunning costumes that shape-shift and flow with movement, while Japanese collaborators Asako Miura and Hiroshi Iguchi provide light and sonic landscapes respectively, with music sampled from field recordings of the Thai folk festival.
Pichet Klunchun last performed in Melbourne for the 2007 Melbourne Festival in the international hit, Pichet Klunchun and I his collaboration with Jerome Bel.
Dancing with Death is an Arts Centre Melbourne commission in collaboration with Tokyo Performing Arts Meeting (TPAM) and The Esplanade (Singapore). This project was supported by the Australia-ASEAN Council.
"Dancing with Death is situated in the spiritual everyday. It boasts liminal figures: gods and the godlike…When the dancers come together they exert a palpable force, the force of common humanity" – RealTime Arts, Australia
Arts Centre Melbourne presents Pichet Klunchin Dance Company's
Dancing with Death
Arts Centre Melbourne, State Theatre
2 – 4 March 2017
Book at artscentremelbourne.com.au