Events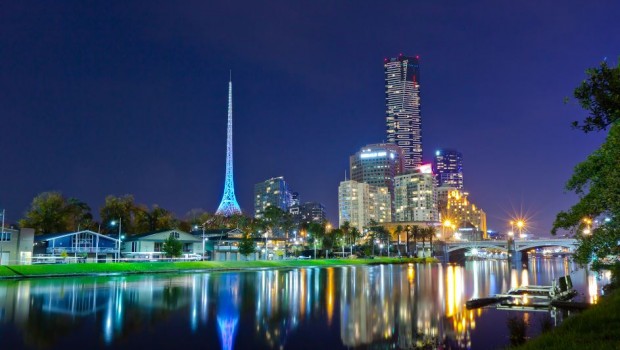 Published on August 16th, 2016 | by admin
Arts Centre Melbourne and Melbourne Symphony Orchestra presents Satan Jawa
An unprecedented collaboration between Western symphonic tradition and Indonesian gamelan  
MELBOURNE, FOR IMMEDIATE RELEASE — From Indonesia's most celebrated director, Garin Nugroho, comes Satan Jawa, a newly commissioned silent feature film steeped in Javanese mythology with a live score by Australia's Iain Grandage and Indonesia's Rahayu Supanggah featuring a thrilling blend of Western symphonic tradition and Indonesian gamelan music. Satan Jawa will be a feature of Asia TOPA and will be performed at Arts Centre Melbourne's Hamer Hall on 24 February 2017.
Nugroho's Satan Jawa evokes Javanese mythology through the genre of contemporary horror as inspired by the perennial silent film classic, Nosferatu by Friedrich Wilhelm Murnau.  The film explores Indonesia's pre-orthodox Islamic stories of the seven deals man makes with the devil in order to gain wealth and the live score dramatically underpins the mysticism and sensuality of Nugroho's tale of love and sacrifice.
"Satan Jawa is one of the most ambitious works created with Indonesian artists for the international stage, a collaboration with living legends Garin Nugroho and Rahayu Supanggah whose back catalogue of collaborators include Peter Sellers, Robert Wilson and Kronos Quartet," explains Satan Jawa's Creative Producer and Arts Centre Melbourne's Asia TOPA Associate Director Kate Ben-Tovim.
"Garin's film is mesmerising, with a lush visual style drawing on his favoured themes of Javanese mysticism, magicrealism and sensuality with a knowing glance to the horror genre. The live score (co-written by Iain Grandage and Rahayu Supanggah) delicately blends the sounds of contemporary Javanese gamelan with Iain's theatrical orchestral writing style."
"Over two years in development, Satan Jawa has been a bold artistic journey for MSO and Arts Centre Melbourne and we are thrilled to present the premiere of this work for Asia TOPA," she added.