Events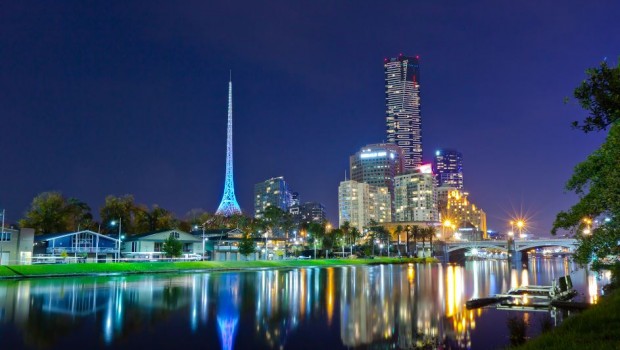 Published on February 13th, 2018 | by admin
ARTS CENTRE MELBOURNE AND THE AUSTRALIAN MUSIC VAULT PRESENT
The Australian Music Vault will be presenting a series of public talks at Arts Centre Melbourne from March 2018. These panel discussions will be for an audience of emerging artists, established artists, music fans, music teachers and people who just really love music. Part of the Australian Music Vault Learning Program, the Australian Music Vault Talks will give individuals the chance to participate in the ongoing dialogue around the music industry, exploring genres, ideas, motivations, changes, questions and solutions.
The first Australian Music Vault Talk will take place on Thursday March 1 and will focus on the Gender Imbalance in the Music Industry. The Australian music industry recognises the need for active, positive work to be undertaken in the area of gender diversity in the industry. This public talk focuses on the plans and challenges in developing, supporting and promoting initiatives to tackle this issue. Speakers include artists Grace Kindellan from the band Wet Lips and Mohini Hillyer from Habits, Dr Catherine Strong (RMIT) and Tracee Hutchinson (Music Victoria's Women's Advisory Panel). The discussion will be facilitated by author and journalist Jenny Valentish.
When Grace Kindellan moved to Melbourne in 2011, she loved going to gigs and seeing local bands every night but she was pretty unimpressed with other parts of Melbourne's music community. So, she rolled up her sleeves and formed Wet Lips, started volunteering at PBS and Triple R, learnt how to book and promote gigs including WETFEST, and has recently helped form Hysterical Records. Over the past seven years, Grace has had many highlights such as playing at Camp Nong and the Marriage Equality Street Party to travelling to the states with Hysterical Records but the best thing has been witnessing a whole new community of amazing trans, non binary, women, LGBTIQA+ and QTPOC artists carve out their own space in Melbourne's musical landscape. Currently, Grace works as the volunteer coordinator at Triple R during the day and at night she goes to gigs then hangs upside down from the rafters planning her next scheme.
Mohini Hillyer is a member of Melbourne darkwave duo Habits, released through it records. They have released two EPs, the most recent titled Ugly Cry, a collection of glitchy, gothic, vocoder-heavy club tracks. Habits have also supported Peaches during her Australian tour and played Golden Plains and Paradise Music Festival.
Dr Catherine Strong is a senior lecturer in the Music Industry programme at RMIT University. She has done extensive research on gender in popular music, including a project on women screen composers in conjunction with APRA AMCOS in 2017. She is a member of the Music Victoria Women's Advisory Panel, and Chair of the International Association for the Study of Popular Music Australia-New Zealand branch.
Tracee Hutchinson, is a career broadcaster, journalist, arts/media executive, producer/director, educator and author and brings 30 years' experience at the highest level in Australian and international broadcast media and arts sectors. A former CEO of the Human Rights Arts & Film Festival, Network Executive Producer at ABC International and Program Director & Board Member at 3RRR, Tracee is currently Head of Journalism at the Australian College of Arts (Collarts) and Chair of Music Victoria's Women's Advisory Panel.
Jenny Valentish grew up in an unlovely satellite town of London, where she learned the art of escapism through music. At sixteen she started interviewing musicians and has done so ever since for a variety of magazines and newspapers, becoming editor of Triple J magazine and Time Out Melbourne. A published author of novels, her latest non-fiction work Woman of Substances: A Journey into Addiction and Treatment is a frightening but essential read.
Future Australian Music Vault Talks will discuss and debate: 'Can I have your autograph? What does it mean to be a music fan?' ( March 28); 'What makes a good music city?' (April 18); 'A discussion with the ARIA Music Teacher of the Year' (May 24); and 'Copyright- A Public Conversation' (June 20).
Amy Bennett, Creative Learning Producer at Arts Centre Melbourne says of the upcoming series, "The Australian Music Vault Talks aim to generate conversation around important issues in the Australian music industry. Through dialogue, questioning, sharing opinions and talking about music, we can delve deep into a fascinating industry and discover the stories within. The first talk will be a lively discussion about the highly topical issue of gender imbalance in the Australian music industry. We invite you to join us on March 1 and participate in a conversation of vital importance at this time."
Open daily and featuring a free permanent exhibition, digital and interactive experiences and an extensive learning program, the Australian Music Vault charts the story of contemporary Australian music from the 1950s until today. It showcases the iconic people, events and places that define Australian music in a purpose-built exhibition space within Arts Centre Melbourne's Theatres Building in St Kilda Road, Melbourne.
The Australian Music Vault Learning Program invites everyone to deepen their connection with, and contribute to, the Australian music story. A key component of the exhibition, the program consists of a schools program and a public program. The schools program links with students, teachers and school communities, offering online resources, workshops and music participation programs. Schools will be supported with a variety of programs to help students find inspiration and develop creativity, whether they're able to physically visit the Australian Music Vault exhibition or not. The public program supports creatives in their artistic practise, creating an environment through discussion, meetups and workshops where they can share stories, experiences and inspirations.
Arts Centre Melbourne is a fitting home for the Australian Music Vault. Much of the exhibition's rich content is drawn from the Australian Performing Arts Collection, the nation's leading specialist collection documenting Australia's music, circus, dance, opera and theatre heritage. Established in 1975 and now formally recognised as a state collection, it consists of over 600,000 items including costumes, designs, programs, photographs, posters, personal memorabilia and archival material. 
Tickets for Gender Imbalance in the Music Industry are on sale now. Tickets for future Australian Music Vault Talks will be on sale at a later date.
Australian Music Vault presents
Australian Music Vault Talks- Stories of Australian Music
'Gender Imbalance in the Music Industry'
Thursday March 1 2018
6pm arrival for 6:30pm start
Arts Centre Melbourne, The Member's Lounge
Tickets: $10 concession/ $15 full
Duration: 1 hour