Events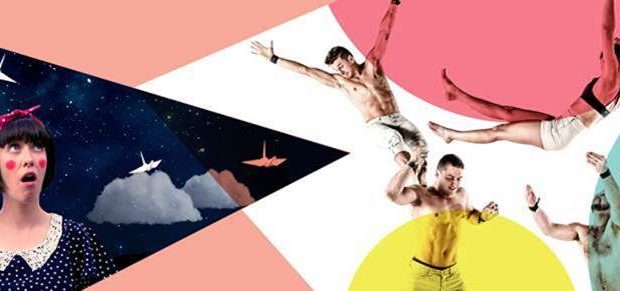 Published on November 13th, 2017 | by Admin
Arts Centre Melbourne announces 2018 Summer Autumn Families program
Families have the opportunity to embark on an array of heart-warming, hilarious and inventive theatrical adventures and interactive experiences as part of Arts Centre Melbourne's 2018 Summer Autumn Families program. The exciting and extensive line-up features new stage adaptations of the popular books Emily Brown and the Thing and The 78-Storey Treehouse, heart stopping circus and magic, a children's republic, interactive angels, First Nation story-telling for babies and a modern retelling of the much-loved Australian tale, Dot and the Kangaroo, Creature.
"As well as offering international theatrical experiences from opposite sides of the globe, Arts Centre Melbourne's summer program also celebrates independent Australian artists that put children at the forefront of the creativity, celebrating the individual and collective voices, views and strength of young people and young performers," says Arts Centre Melbourne Creative Producer, Families and Young People Mary Harvey.
In January families have the chance to experience a fun stage adaptation of award-winning UK author Cressida Cowell's heart-warming tale Emily Brown and The Thing (3 – 14 January), watch hair-raising stunts by world class acrobats in A Simple Space (3 – 14 January) and be amazed by entertainment blockbuster The Unbelievables (3-13 January), featuring the greatest acts from around the globe.
The children of Melbourne will rise up to create their own constitution in The Children's Republic of Melbourne ( 9 – 14 January) where young participants immerse themselves in a world of politics, ethics and amateur lawmaking to literally stitch together their new country with their own hands. The experience concludes with a parade where participants fly their flags and banners through Centre Melbourne grounds, accompanied by colourful, comic, marching band.
Families who are interested in interactive activities will enjoy Jessica Wilson's I See You Like This (17 -21 January), and the otherworldly experience Enlighten (9 – 12 March). I See You Like This turns the camera on parents giving children the chance to view them through the lens of their own imagination to create a creative portrait. Enlighten will bring together three Angels inside an illuminated chamber to carry out a series of good deeds.
Those looking for comedy will be satisfied with La Vie Dans Une Marionette (Life in a Puppet) (16 – 20 January) and The 78-Storey Treehouse (4 – 22 April). La Vie Dans Une Marionette is a whimsical story of a pianist and his puppet filled with physical theatre, dance and clowning. The 78-Storey Treehouse is a fun stage adaptation of Andy Griffiths and Terry Denton's popular book.
In May, audiences will delight in Creature (12 May), a new stage adaptation of the classic Australian story Dot and the Kangaroo featuring aerial acrobatics, live music and spectacular 3D projections. The final performance for the season will be Ruby's Wish (12 & 13 May), the story of an unlikely friendship between a little girl and a tongue-tied clown doctor.
Arts Centre Melbourne's year-round Families Program was launched in August 2009 and has grown in reputation to become a highly respected program both in Melbourne and nationally. Featuring free events, intimate and large-scale performance from some of the world's most respected companies and a diverse range of interactive workshops, the program is robust, accessible and growing in size, scale and scope.
Arts Centre Melbourne presents
Families Summer/Autumn 2018
Bookings: artscentremelbourne.com.au or 1300 182 183 
For more information about Arts Centre Melbourne visit artscentremelbourne.com.au or phone 1300 182 183. Become a fan of Arts Centre Melbourne on facebook or follow @artscentremelb on Instagram and Twitter.