Events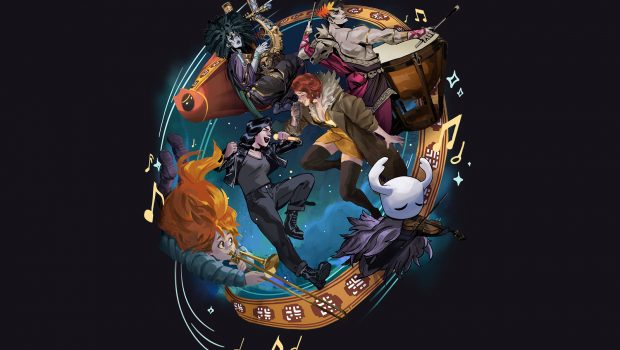 Published on September 1st, 2023 | by Andrew Bistak
ARTISTS ANNOUNCEMENT – 'Indie Symphony': where epic video games and orchestral enchantment collide
Orchestra Victoria are pleased to announce the artists who will perform on the night:
Forming ⅔ of the band Tripod, Steven Gates, a songwriter on Stray Gods, will sing in 'The Lament of Orpheus' (Hades) and 'Paper Boats' (Transistor) and Simon Hall, also songwriter on Stray Gods, will sing in 'In the Blood' (Hades). Multi award winning singer, songwriter and comedian Jude Perl will sing in 'In the Blood', 'The Lament of Orpheus' (Hades) and 'Paper Boats', 'We are Become' (Transistor), as well as the parts for Grace from Stray Gods. Operatic award winning artist, and acclaimed mezzo soprano Dimity Shepherd will sing the parts in Journey, and also 'The Mourning Tree' (Everybody's Gone to the Rapture).
In this special event which celebrates the vital role of music in enlivening video games, Indie Symphony will showcase beloved soundtracks from bestselling, independently developed, video games. This is the first time that Australian video game fans will be able to experience these soundtracks performed live by a full orchestra with guest soloists, accompanied by striking visuals from feature games and bespoke lighting designs.
The soundtracks featured in this special event have transcended gaming, inspiring millions with their captivating melodies. Composed by Christopher Larkin, the epic score for breakout game Hollow Knight is the central work of the concert and its epic finale. Hollow Knight is one of Australia's top-selling games, with a soundtrack that has amassed over 8 million listens and is available on vinyl, five years post-release.
Indie Symphony's program will also feature Stray Gods, a groundbreaking roleplaying musical, and acclaimed games Celeste, Necrobarista, Journey, Everybody's Gone to the Rapture and Hades. These soundtracks have transcended gaming, inspiring millions with their captivating melodies, and this is an opportunity to connect with them in a unique experience.
Each of the showcased games are a testament to the incredible talent of Australian game developers, composers, musicians, orchestrators, and fans. Indie Symphony proudly champions the creativity and diversity found in the games and music industries. With a strong emphasis on representation, the concert highlights women and gender-diverse creatives who have often been underrepresented in these fields.
VicScreen CEO, Caroline Pitcher said, "Our local digital games sector is internationally renowned for producing some of the most creative and hottest games on the market. VicScreen is delighted to partner with Orchestra Victoria and local developers to deliver this mind blowing and immersive experience, showcasing extraordinary digital games soundtracks through the mastery of over 60 musicians. This is set to be a special event that is not to be missed."
Orchestra Victoria's General Manager, Jacinta Ewers, says: "Indie Symphony will be an incredible evening combining the thrill of a live orchestral performance with the dynamic creative content of fan favourite indie video games. Orchestra Victoria is thrilled to present this concert that brings together Australian artists from across the orchestral and games industries."
This unforgettable evening, guided by Meena Shamaly, host of ABC Classic's weekly Game Show, will sweep you away, fusing sights and sounds in this thrilling, one-off event.
KEY PROGRAM  DETAILS
'Indie Symphony' will play at Hamer Hall in Melbourne Friday 8 September at 8pm
Running time is approx. 140 min (including 20 min interval)
Instrumentation includes 60 piece orchestra, solo singers, guitar and host
Tickets available now: https://www.artscentremelbourne.com.au/whats-on/2023/contemporary-music/indie-symphony-videogames-in-concert