Books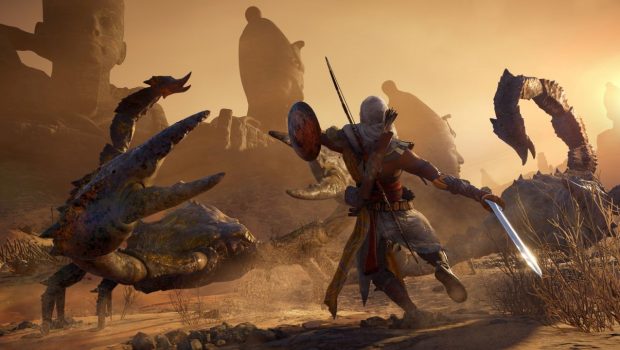 Published on November 15th, 2017 | by Tony Smith
The Art of Assassin's Creed Origins Review
Summary: The Art of Assassin's Creed Origins is pure museum quality from start to finish!
Assassin's Creed Origins is one of the most original Creed games since Black Flag as players take on the role of Bayek of Siwa who helps keep order in his province as a Medjay and is the place where it all started. So when a New Order linked to the Ptolemaic empire starts to take over the province of Siwa in order to steal some powerful artifacts held our protagonist's people, he addresses this injustice with violence which creates the catalyst to what will one day become the war between the Assassin's and the Templars. It's also one of the most graphical impressive games in the series, especially with the inclusion of 4K and HDR which really brings the world of Ancient Egypt to life.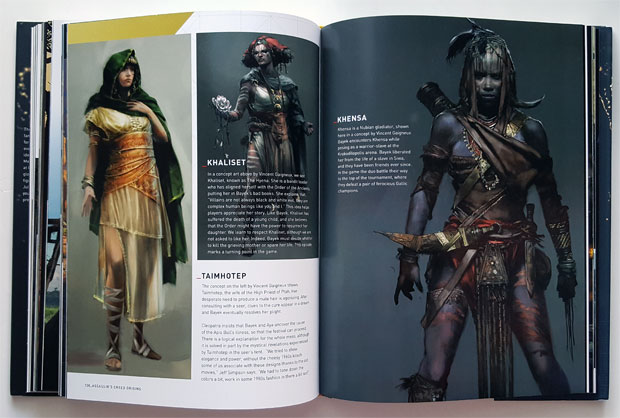 So if you loved the game, this book makes the perfect accompaniment. Given that, the Art of Assassin's Creed Origins celebrates this game by giving readers an amazing behind the scenes experience with some of the wondrous art from its creation. The beautiful art showcased in this book, especially the paintings and concept art of Assassin's Creed Origins is almost museum quality. Completing these images is commentary from the creators of the game which adds another layer of complexity to these designs and the overall project.  There's also some great sketches and 3D renders that take you on an amazing visual journey of Origins.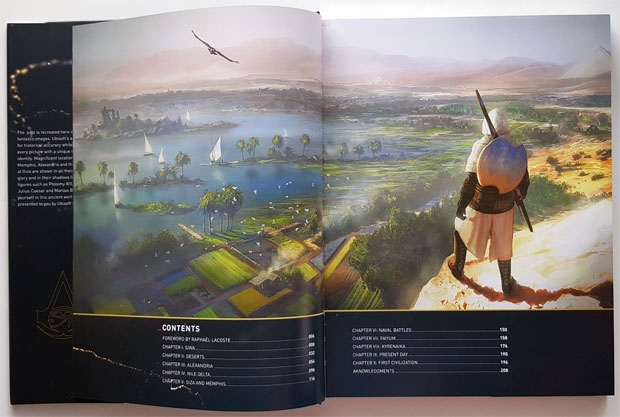 The highlight of this book is the artwork itself which is quite stunning and really makes this title the perfect coffee table book as you can just flick through and admire the pictures. Thankfully the paper stock is exceptional as is the overall production values which just makes this book shine. Furthermore, it's quite in-depth as it takes the players into how this game was created, including explanations of the characters, areas and weapons that appeared in Assassin's Creed Origins. I also fell in love with the detailed paintings and sketches of Ancient Egypt which almost made this book some form of edutainment. It was also great seeing the character creation as well and how their initial sketches became the final characters that we saw in the game.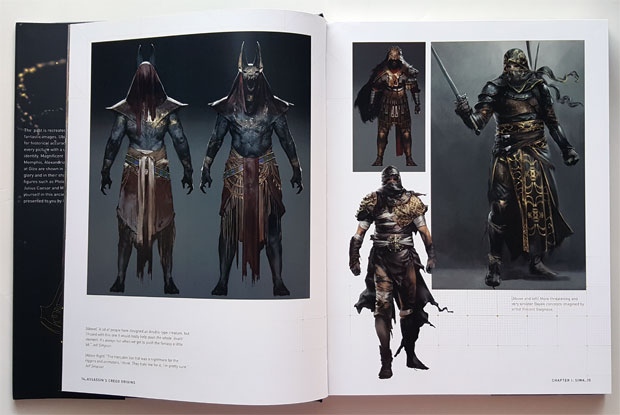 Final Thoughts?
If loved Assassin's Creed Origins then this book is a must buy or if you're a fan of video game development. Titan Books successfully celebrates this game and thanks to its author Paul Davies really captured this world and its creation perfectly. It's definitely one of the best books from Titan and given the reference material, it's easy to see why!
Highly Recommended!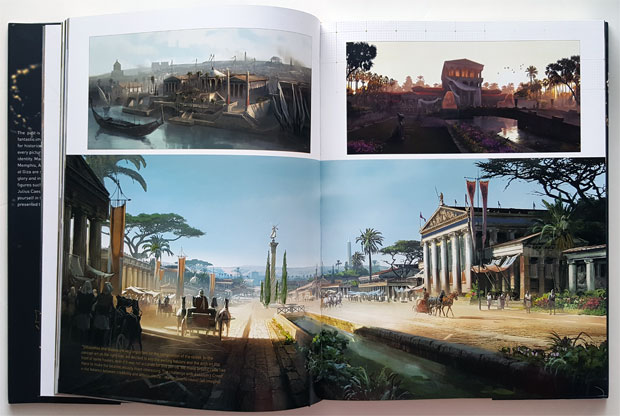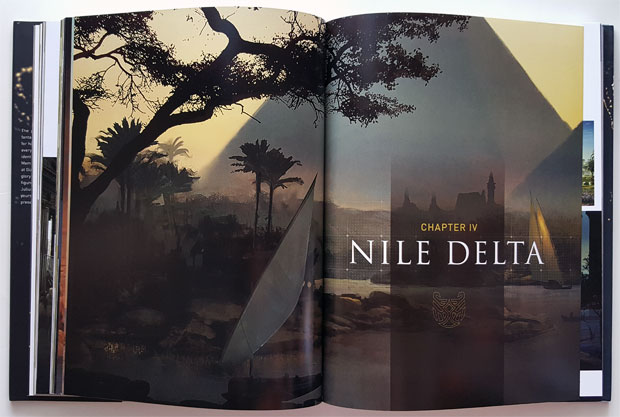 PRODUCT DETAILS
ISBN: 9781785655166
Dimensions: 301 x 228 mm
Hardback with dustjacket: 208pp
Publication date: 31 October 2017