Blu-ray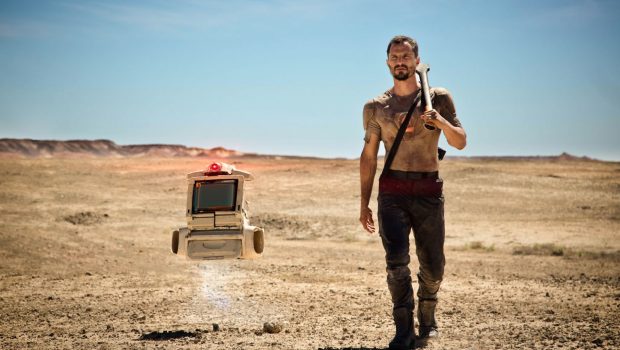 Published on May 11th, 2016 | by admin
Arrowhead
Universal Sony Pictures Home Entertainment is releasing Arrowhead – available to own on Blu-ray™ with UltraViolet, DVD & Digital from June 9, 2016.
An interstellar Jekyll and Hyde, Arrowhead tells a tale of survival set amongst the distant stars. A 2015 Sci-Fi Best Feature Film winner, the action-packed feature stars a homegrown cast including SHAUN MICALLEF, DAN MOR & ALEISHA ROSE.
Transporting audiences to the desolate desert moon, Arrowhead opens with Kye Cortland (Dan Mor), a prisoner of war caught between two armies he bears no allegiance to. Lured by the promise of his father's release from public execution and his very own freedom, Kye hastily sets out on one last heist mission for the notorious General Hatch (Mark Redpath), only to become stranded when his ship, the Arrowhead, crash lands.
Unable to reach Hatch or power the Arrowhead himself, Kye roams the moon for potential survivors when he meets beautiful young biologist, Tarren Hollis (Aleisha Rose), who recalls Kye from her past. What follows is a harrowing sequence of events in heartbreak, disaster and transformation.
Rated by critics as the must-see film of the year, Arrowhead is a fantastical science fiction adventure about second chances, extraordinary powers and what it means to be a protector. Exclusive to Blu-rayTM and DVD is the Directors Commentary and Making Of, shot in the Coober Pedy desert, South Australia.