Blu-ray
Published on September 2nd, 2016 | by admin
Arrow Season Four Blu-ray Review
Summary: Season Four of Arrow is another bullseye when it comes to TV superheroes!
Team Arrow returns for another action-packed instalment as we follow millionaire playboy turned vigilante Oliver Queen (Stephen Amell) as he attempts to keep Star City safe from the nefarious elements that plague this city. Arrow is also based on DC Comics character Green Arrow, a Robin Hood inspired superhero who used his bow and arrows to dispense justice. He was also the best friend of another superhero called Green Lantern but somehow I doubt we'll see a space cop on this TV series.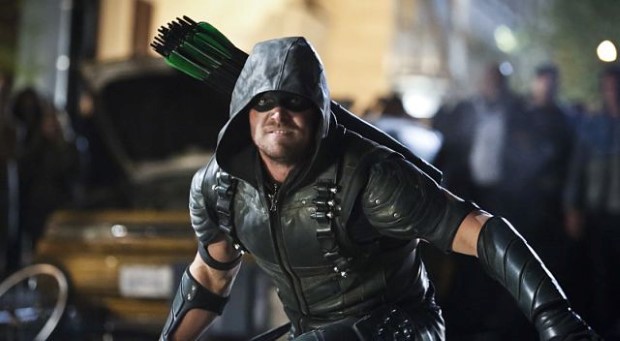 Reading Green Arrow as a kid was fun, however turning a Robin Hood-like character into something serious thankfully didn't prove a challenge to CW as they made this character into an interesting and highly popular TV series that paid some great homage to the comics. They also added a dark side to 'Arrow' which does have some parallels to Christopher Nolan's The Dark Knight series which at times did feel a little forced.
However as the series progressed, Arrow became lighter and the secret identity of this character Oliver Queen decided to instil more hope into his city opposed to the dark vigilante as he first started out. Season 4 of arrow also introduced a new villain with Damien Darhk (Neal McDonough) who was easily the most charismatic nemesis of Arrow which even led to John Constantine (Matt Ryan) from his cancelled TV series, the anti-hero of the dark arts plus Vandal Savage (Casper Crump) who was the main villain in DC's Legends of Tomorrow to be included in season four.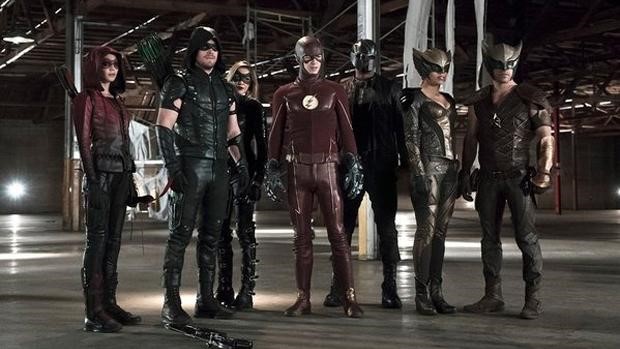 As a staple to the series, The Flash (Grant Gusto) and part of Team Flash once again star in Arrow and vice versa which is a great contrast to the darker world of Arrow. Although each season of Arrow has elements of world-building, season four added some interesting character development, especially with the relationship between Ollie and Felicity which was explored even more.
Of course Arrow is all about the superhero antics and season four really delivers with some spectacular stunts, fights and special effects which really blur the medium of TV with that of movies. Given that, not all the episodes are hits but for the majority of season four of Arrow, the plots are interesting and there's some enjoyable stories, however the HIVE plotline which is a powerful underground organisation does drag on a little but nonetheless it leads to an amazing duel between Team Arrow and this clandestine group of killers.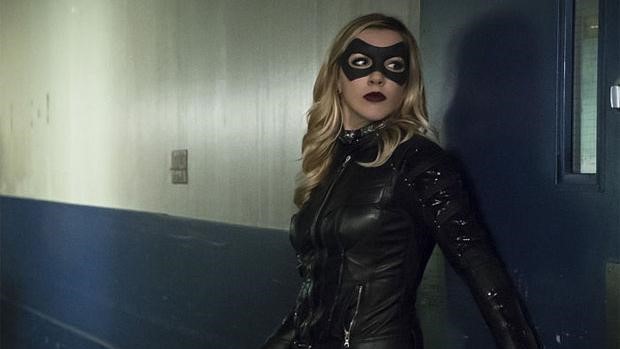 Furthermore, I enjoyed some of the guest stars in Arrow (particularly villains) such as John Barrowman as Malcolm Merlyn and Amy Gumenick as Cupid, not to mention the scenes with Amanda Waller (Cynthia Addai-Robinson) who adds to the mythology of this TV series with the flashbacks which is going to lead to a very interesting season 5. All in all CW once again deliver a great superhero TV series.
Special Features
4 Featurettes that include
Star Crossed Hawks,
Star Cross Hawks: The Hunt for Vandal Savage,
Smooth Criminal: The Damien Darhk Story &
Arrow 2015 Comic-con Panel
Exciting Crossover Event with the Flash
Unaired Scenes
Gag Reel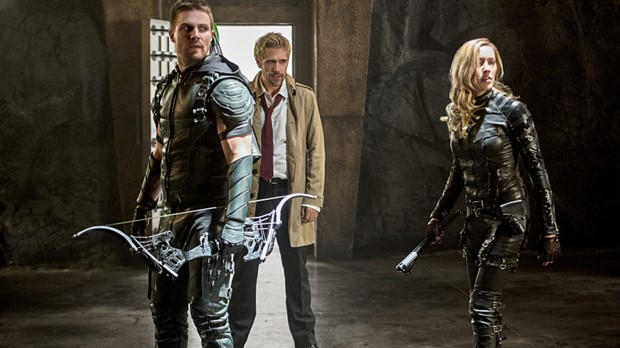 Final Thoughts?
I found season four of Arrow an entertaining journey into the psyche of Oliver Queen and this amazing comic book universe that was filled with DC goodness, especially when it comes to guest stars. With Supergirl now introduced into the world of Flash and Arrow, it will be interesting to see where this goes and I for one am very excited to what happens in the next season in Arrow.
Special Features:
Deleted Scenes
Star Crossed Hawks
Star Crossed Hawks: The Hunt for Vandal Savage
Blu-ray Details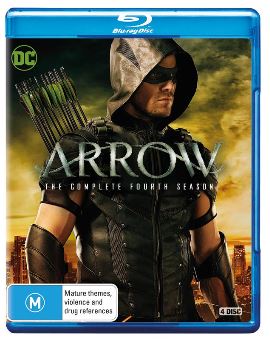 Actors – Stephen Amell, David Ramsey, Willa Holland, Paul Blackthorne, Emily Bett Rickards, Katie Cassidy
Film Genre – TV Action
Label – Roadshow
Audio – English (DTS-HD 5.1)
Subtitles – English
Running Time – 1018
Aspect Ratio – 1.78:1
Region Coding – B (Blu-Ray)
TV Standard – PAL
Rating – M
Consumer Advice Line – Mature themes, violence and drug references
Year of Release – 2015
Primary Format – Movies/TV – Blu-Ray