Events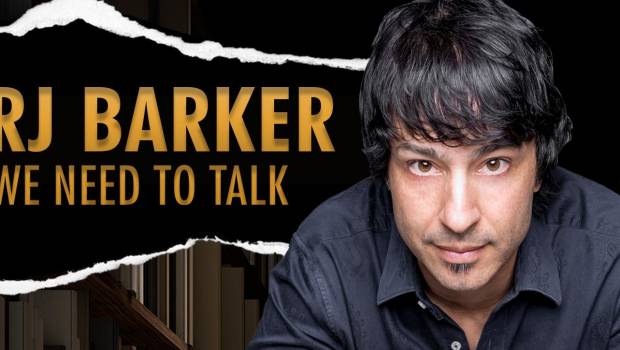 Published on April 4th, 2018 | by Curtis Mayfield
Arj Barker We Need To Talk Review (MICF 2018)
Summary: Arj Barker We Need to Talk is an unpretentious hour of meaningful comedy
Normally a comedian from overseas would probably have a smooth set if they chose NOT to insult their audience's homeland right off the bat, especially a stand up act from the land of Trump. You'd expect a Yank to get ran off stage with a onslaught of boos and cans of VB hurled from the audience after saying that "Australia is in no hurry to be number one" when referring to our technology and public transport. But of course beloved American comic Arj Barker always gets a pass from Aussie audiences and for good reason. The guy is a typhoon of hilarious monotone cynical views mixed with pseudo-angry rants that would even make Malcolm Turnbull say "yeah the NBN is pretty shit hey" as he wiped away tears of laughter.
It's been many years since Australia welcomed Arj Barker into its warm embrace and it seems his time here has given the comedian a lifetime of gold jokes about the way we live life down under. Think of Barker's comedy as a wakeup call to our innocuous ways through observational humour. Picture Seinfeld if he grew up smoking weed and yelled more. Barker has come back to bless us with his latest show, 'We Need to Talk', an hour plus show of varied jokes that touch on everything from passing on knowledge to the next generation to advice on how to get away with smoking weed in hotel rooms.
One aspect of Barker's comedy that is very endearing is his unpolished delivery that sometimes borders on stammering. Arjie-Bargie could stumble his way through a setup but skilfully land back on his feet for the punch line like a comedian judo champion practicing drunken master style. And it's with this conversational style of stand up that makes Arj Barker a much-needed staple in the Australian comedy festival scene since he brings a fresh pair of eyes to everyday Aussie life. But it's not all jokes at our expense as the man from the US spins gags about how he can "legally" get away with wearing camping pants since he has nobody to impress anymore since his marriage last year.
With a booming voice that sometimes makes using a microphone redundant, Barker crafts jokes with hidden morals without being corny. His applause worthy comedic preaching is at its finest when Barker pokes fun at how every generation likes to exclaim how hard they had it before the current one. Insert joke about how a lack of television show choices in the past had viewers reaching for the remote instead of a bottle of Xanax and you've got yourself an unpretentious hour of meaningful comedy.