PC Games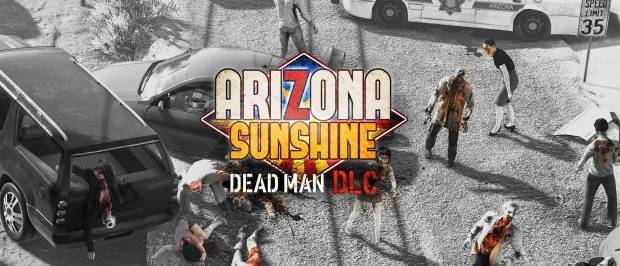 Published on May 29th, 2018 | by Edwin Millheim
Arizona Sunshine DLC Dead Man Review (VR Oculus Rift)
Summary: Arizona Sunshine DLC Dead Man makes fighting Zombies cool again.
4.6
Fighting Zombies again!
I have to admit that Arizona Sunshine is perhaps one of my all-time favorite Virtual Reality game. It gets so much right, and even makes the few wrong things shine (pun intended) enough that it does not take away the full enjoyment of the game. Also, it is ripe with atmosphere and the gameplay and level polish makes you feel like you are in the middle of one of those Zombie movies or shows that we all love to watch.
So when I was presented a chance to check out the DLC for Arizona Sunshine, called Dead Man… well I of course had to see if the designers could bring anything more to this title to up the ante. Given that, the Dead Man DLC is a prequel to the events in Arizona Sunshine.
Our character is in the Military and the action takes place at a U. S. Missile base who is tasked to end the menace of the undead as the player goes on a mission to launch a missile that will send the Zombies back to hell by stopping the spread of the virus.
Of course, it is not very easy. We have to make our way through to the base and clear out the zombies that are infesting the base as we go. The Dead Man DLC does not really add anything new to the game other than another incredible level to enjoy which is a win in my books.
In other words, it does add a much welcome extra level to an already awesome game. Atmospheric areas where you have to use a flashlight as the groans of the dead are heard in the darkness ahead and around you and that exhilarating sense of adventure and dread at the same time. All I can say is remember the number one rule that is true across all Zombie mythos… Headshots, Headshots, and more Headshots…  BOOM!
The level designs keep things interesting and makes great use of the feeling of spatial awareness. For instance making your way across a steel i-beam high above a drop-off, as you use your flashlight to navigate to safety. That VR makes it feel as if one wrong step and you go splat! The DLC keeps up the standard of atmosphere and level design, along with great voice acting and sounds in the environment.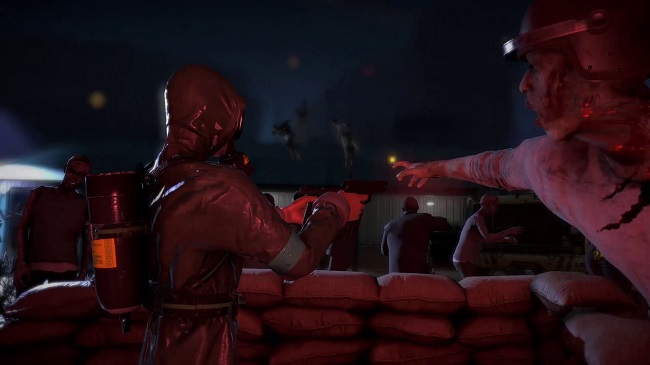 In fact I would say the only annoying thing in regard to the game and DLC Dead Man is that spatial sounds at times make it seem as if a zombie is right behind you, when in fact they are somewhere up ahead. Not sure if this was a mistake in the game design or someone decided this odd little quark would help keep players on edge and on their toes.
We can only hope that the designers of Arizona Sunshine plan a follow up adventure with the same level of awesome as the original. Alternatively, even more DLC levels would be a welcome treat. So if you have not had the pleasure yet, then jump on this gem and play.  If you have the main game already then you owe yourself to get the Dead Man DLC. At such a small price, you really have no excuse not to.
Have fun, play games
Edwin Millheim
Game Details
Arizona Sunshine DLC Dead Man
Developer: Vertigo Games, Jaywalkers Interactive
Publisher: Vertigo Games
Format: PC Oculus Rift Virtual Reality