Games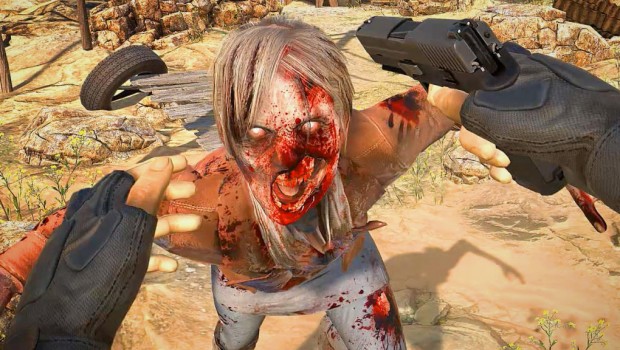 Published on May 24th, 2015 | by Admin
Arizona Sunshine Brings The Zombie Apocalypse To VR
HTC have today announced Arizona Sunhine, a new title for their upcoming Virtual Reality system the HTC Vive.
The game sees players fight for survival against hordes of brain craving undead in the blistering heat of post pandemic arizona.
"Arizona Sunshine is a VR shooter built and optimized for room-scale VR from the ground up," Vertigo Games said. "Step into the midst of a zombie apocalypse as if you were really there, and defend yourself against enemies close enough to touch. A custom-built physical animation system makes striking your undead enemies more thrilling and satisfying than ever before."
Arizona Sunshine will utilize the Vive's revolutionary motion controllers to peform in game movement, and will be split into portions allowing players to swiftly jump in and out of the game with ease.
By Rohan Fowler