Games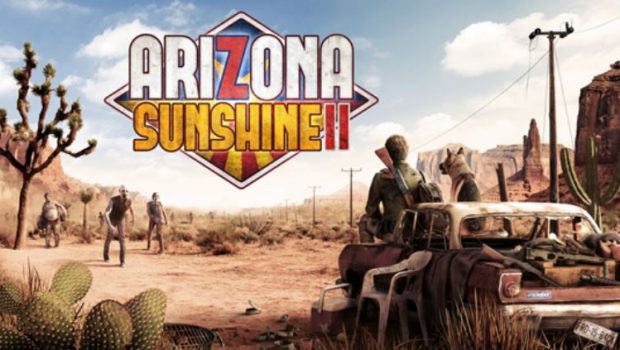 Published on October 27th, 2023 | by Admin
ARIZONA SUNSHINE 2 LAUNCHES DECEMBER 8TH 2023, FIRST GAMEPLAY TRAILER DEBUTS TODAY
Arizona Sunshine® 2, the next-gen sequel to one of the founding fathers of the VR FPS genre and multi-year top seller Arizona Sunshine by Vertigo Games, will launch in Australia and New Zealand on December 8, 2023. Debuting its adrenaline-fueled VR gameplay in a brand-new trailer today, Arizona Sunshine 2 is also confirmed to feature co-op play at launch, with more meaty details to follow. Gear up with pre-orders on PlayStation VR2, Meta Quest and Steam VR platforms starting today!
Watch the all-new gameplay trailer, which first premiered on IGN, watch it HERE .
Arizona Sunshine 2 leverages cutting-edge VR technology to forge a new frontier in zombie-slaying carnage. Players will experience the thrill of next-gen VR gunplay, introducing full manual reloading and new ranged weapons like scorching flamethrowers to expand on an already fan-favourite arsenal. An all-new melee system introduces weapons like machetes, crowbars and pickaxes to bring the apocalypse up-close and personal as you experience realistic takedowns through advanced gore and mutilation. As players scavenge and craft their ultimate loadout, the various ways to dispatch the Freds are plentiful as even severed limbs can be wielded to whack a Fred. Embracing creative play further, fan-favourite co-op mode makes its return, with more meaty details to be revealed.
Taking on a newly-introduced lead role in Arizona Sunshine 2 is your loyal canine sidekick Buddy. Not only is Buddy the goodest boy to play a game of undead fetch with, he will also help you take down those pesky Freds, unearth key items and carry your gear for you. Narrated by our unmistakable dark-humored protagonist and accompanied by Buddy, an all-new cinematic story campaign will take you on a next-level VR rollercoaster ride that can be enjoyed without knowledge of prior Arizona Sunshine events.
Digital Pre-Order Editions & Bonuses
Arizona Sunshine 2 is available for pre-order as a Standard Edition and Deluxe Edition. Each edition includes exclusive items to fuel your trip to the end of the f*cking world:
Standard Edition: Pre-orders include the Biker Bark Vest, Worker Watch, and Ducky Weapon Charm in-game exclusive bonuses.
Deluxe Edition: Available at a 10% pre-order discount. Includes everything in the Standard Edition, plus the Freddy Hands Skin, Doggy Weapon Charm, and Undead Buddy—turning your loyal four-legged friend into an undead killing machine.
Learn more at http://arizona-sunshine.com or join the conversation on Facebook, Twitter, Instagram and Tiktok.
# # #