Events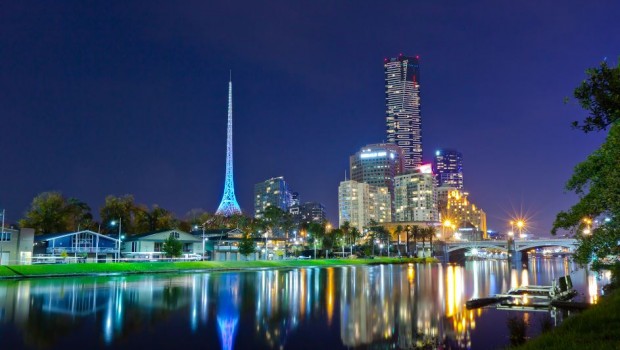 Published on November 13th, 2018 | by Admin
ARIA HALL OF FAME INDUCTEE KASEY CHAMBERS TO HAVE DISPLAY AT THE AUSTRALIAN MUSIC VAULT
In celebration of Kasey Chambers induction into the ARIA Hall of Fame, the Australian Music Vault will have a specially dedicated display which will include items from her personal collection such as handwritten lyrics, costumes, awards and more. The Australian Music Vault is free and the display can be viewed from Saturday 1 December onwards.
Chief Executive – ARIA Dan Rosen says he is thrilled to be inducting Kasey Chambers into the ARIA Hall of Fame on November 28.
"This will truly be a magic moment that will be remembered for years to come. With her many timeless songs that have crossed generations of Aussie music fans, Kasey Chambers is one of our country's musical legends. We are also excited for Kasey to be part of the Australian Music Vault," Rosen said.
Kasey Chambers is the youngest female artist to be inducted into the ARIA Hall of Fame but it is clear that she has been an integral part of the Australia music scene, captivating audiences for more than 25 years.
Senior Curator of the Australian Music Vault Carolyn Laffan says Chambers is very deserving of this accolade and recognises her career as one filled with passion, collaboration and creativity.
"When she asked the question 'Am I Not Pretty Enough?' she spoke for a generation of established artists struggling to breakthrough to mainstream success against rigid definitions of how musicians should look, sound and position themselves," Laffan said.
Assistant Curator, Australian Music Vault & Acquisitions Georgina Greer says that this addition to the Australian Music Vault will showcase Chambers as more than just a singer-songwriter.
"There will be objects that not only represent her ongoing success as a singer-songwriter, but also the significant role family and Australia have had throughout her career," Greer said.
Kasey Chambers is the second ARIA Hall of Fame inductee to have a display featured in the Australian Music Vault after Daryl Braithwaite's inclusion last year.
Arts Centre Melbourne is a fitting home for the Australian Music Vault. Much of the exhibition's rich content is drawn from the Australian Performing Arts Collection, the nation's leading specialist collection documenting Australia's music, circus, dance, opera and theatre heritage. Established in 1975 and now formally recognised as a state collection, it consists of over 600,000 items including costumes, designs, programs, photographs, posters, personal memorabilia and archival material. It is also the home to the Nick Cave and Kylie Minogue collections.
For more information about Arts Centre Melbourne visit artscentremelbourne.com.au or phone 1300 182 183. Become a fan of Arts Centre Melbourne on Facebook or follow @artscentremelb on Twitter or @artscentremelbourne on Instagram.