Interviews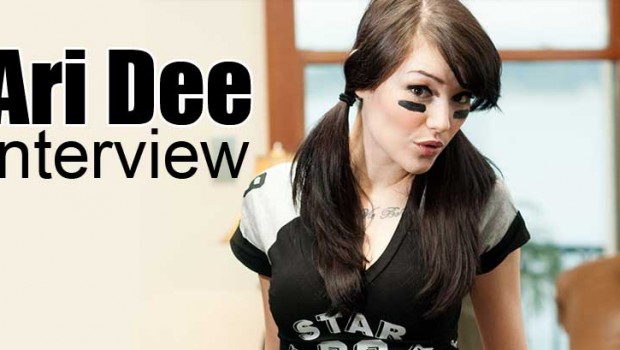 Published on October 3rd, 2014 | by admin
Ari Dee Interview (Cosplayer, Gamer & a Hell of a lot more)
Hi Ari, welcome to Impulse Gamer!

Ello!
For those readers that don't know anything about you, can you tell us a little about yourself?

I'm a homebody who loves video games, reading, and watching anything that will make me laugh. I also happen to get naked for a living.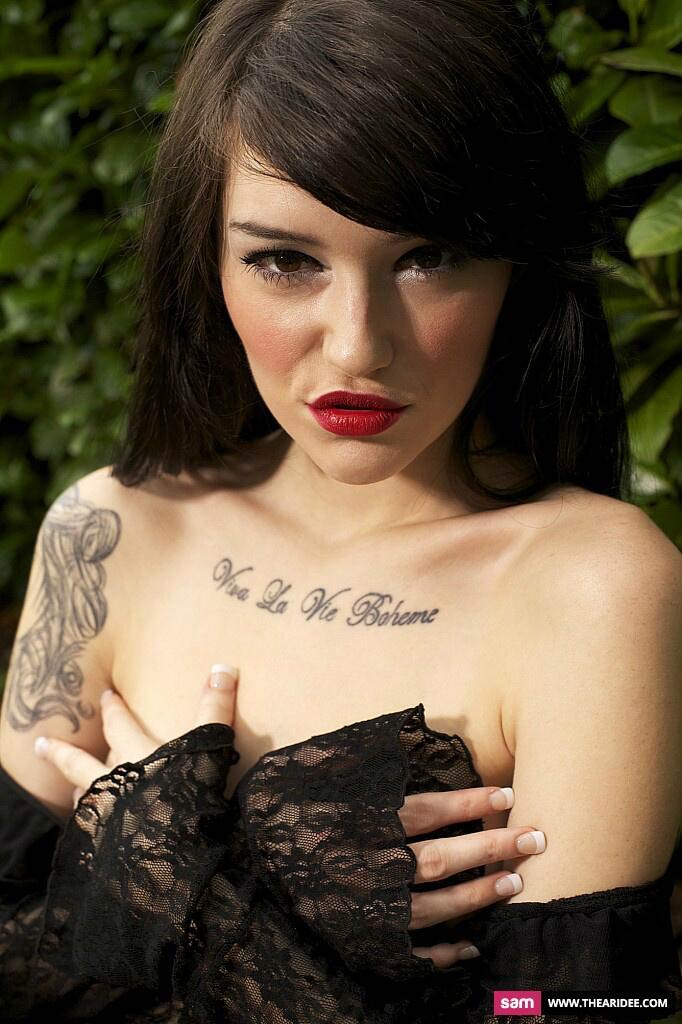 Your Twitter site describes you as Provocateur. Professional tease, nude model, fetishist, cosplayer, webcam vixen & ganja babe… which one is your favourite and why?

Not sure if I have a favorite since they are all such big parts of my life, but I'll go with cosplayer. I was never allowed to celebrate Halloween as a kid and cosplaying pretty much feels like getting to do that any time of year!
When you take on these personas, are they you or are they like a superhero identity and the real Ari is quite incognito?

I'm always the "real" Ari though if I'm in costume or modeling I'm definitely less inclined to be shy. Most of the characters I cosplay are total badasses, so it is pretty easy to get caught up in the fun.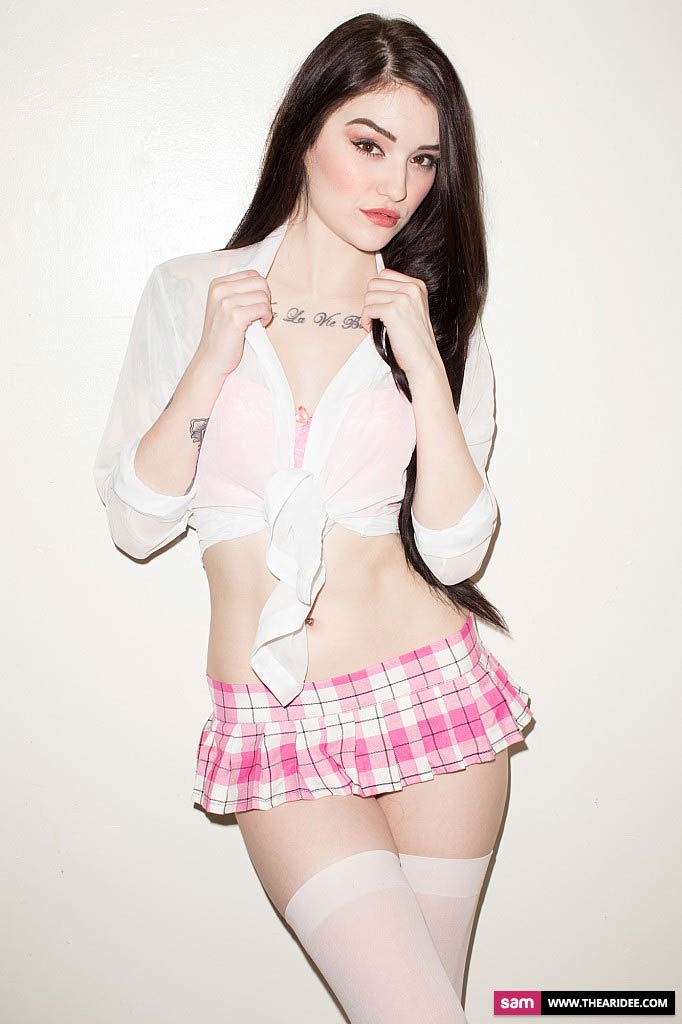 What's the funniest thing that has happened when you've been one of these?

I was doing a gender bend of The Joker in Hollywood and needed to run some errands before I could go party. As I was waiting in a check cashing line, Batman came in. We pretty much spent the whole time yelling quips at each other. Later that night my male date wore my Harley Quinn costume to a villains party.
With modeling, describe your dream photoshoot

Any photo shoot where the photographers vision comes to fruition and I am happy with the finished product. It's always a plus when everyone on the shoot coordinates to get the best end result. Having less limitations and getting to put a lot of time, money and effort into wardrobe, props and location can be pretty fun.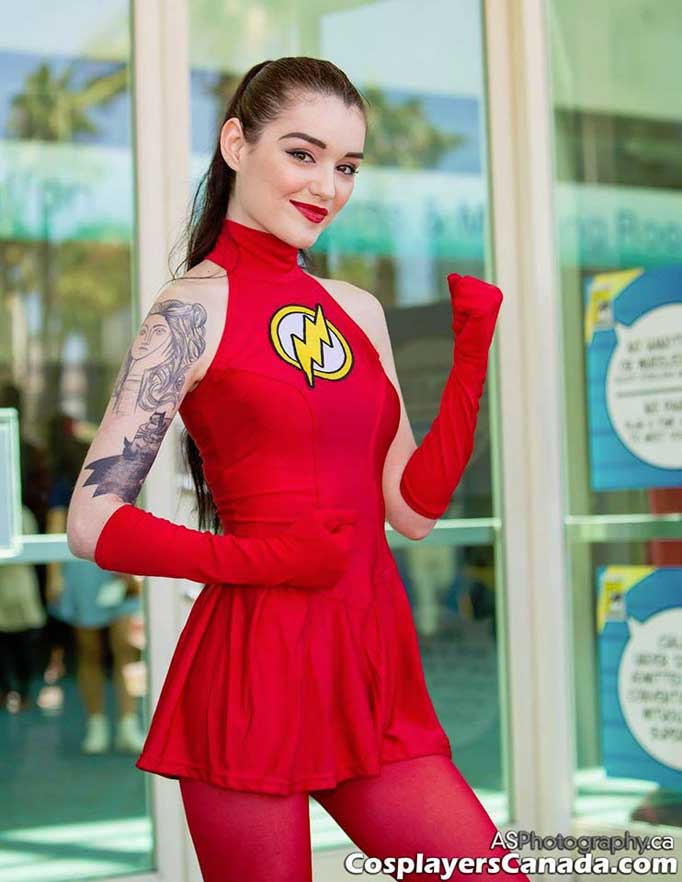 Tell us about awesome tattoos and is that Frank Miller's Batman from The Dark Knight on your arm?

Yes, it is!
Double awesome!
My tattoo is artwork by Mark McHaley based on Frank Miller's Dark Knight and tattooed by Andy at Kayden Creations in Hollywood. It's not finished yet and was pretty epic to heal because of so much black ink. I have mad love for the Batman and his female Robin, Carrie Kelley.
What about your other tattoos? And are you going to get some new ones?

The majority of my tattoos are based on "Bohemian" artwork because of my appreciation for Picasso and other people who were responsible for the birth of modern art in turn of the century Paris. I pretty much have two full sleeves planned, it's just a matter of time and resources. I'm sure it'll mostly be of nerdy stuff, badass women and my favorite artwork.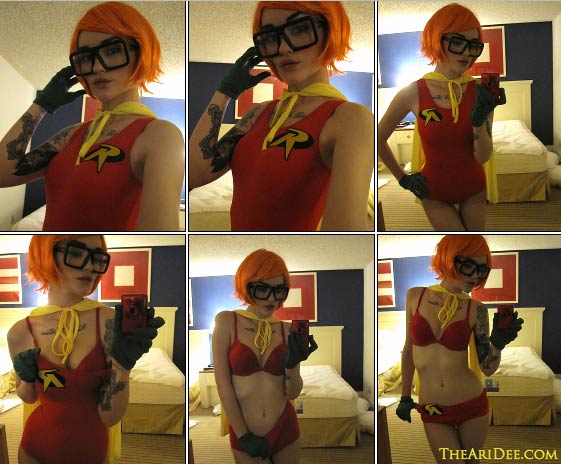 Cosplay… you've been The Flash and the sexiest Carrie Kelley (aka Robin) in history, who has been your favourite and why?

I absolutely adore cosplaying as any DC character! But my favorite cosplay thus far has been cosplaying Aeryn Sun from the sci-fi series Farscape. It was probably my favorite just because I put so much time and effort into it. A lot of people thought I was Lara Croft even though I had a replica sized alien, Rygel, on my back.
What's the best part of San Diego?

Seeing friends I only see that one time of year during Comic-Con from all over the country and drinking a lot of beer with your nerd icons at the surrounding hotel bars. tongue
I'm sensing you may be a DC Comics Fangirl? So who's better DC or Marvel and why?

I don't really think one is better than the other. There are plenty of characters and stories in Marvel that I love and will cosplay, but I'm a huge sucker for anything related to the Justice League, so I'm definitely a DC fan first and foremost.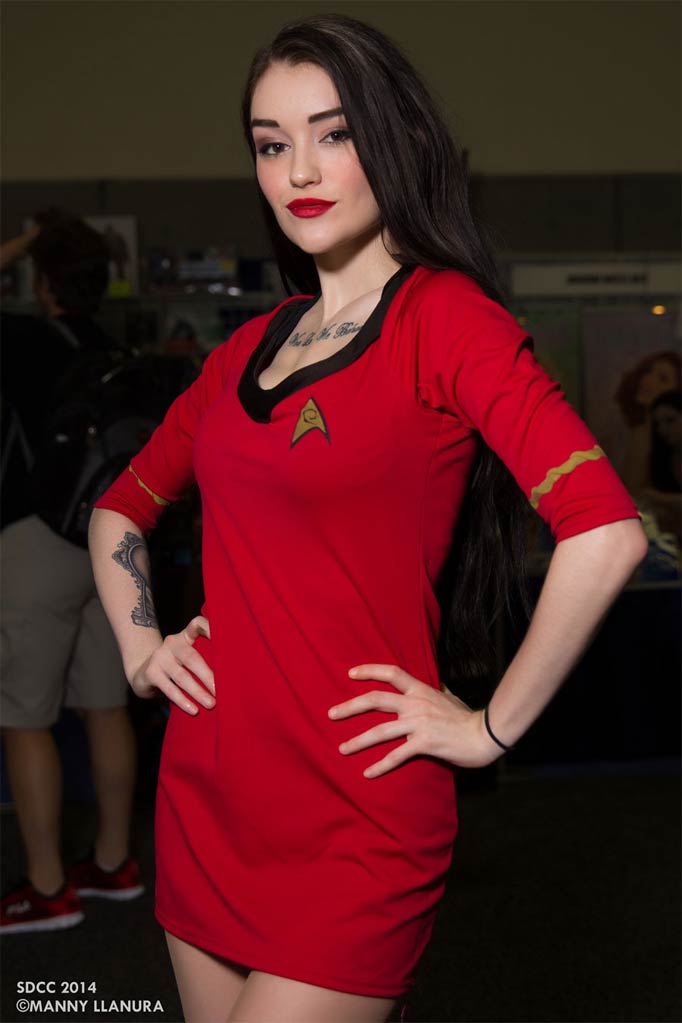 What do you think of the New 52?

I think a lot of it is worth giving a try, but I'm not a big fan of some of the changed origin stories of characters, or the resulting inconsistencies.
Would you wear one of the controversial DC t-shirts that states "Training to be Batman's Wife"?

For a while I cammed under the name Batmans_GF for fun. I've been called Batman's babe or I've jokingly called myself his summer fling when I wear my Batman bikini… but let's be real, BATMAN WOULD NEVER GET MARRIED!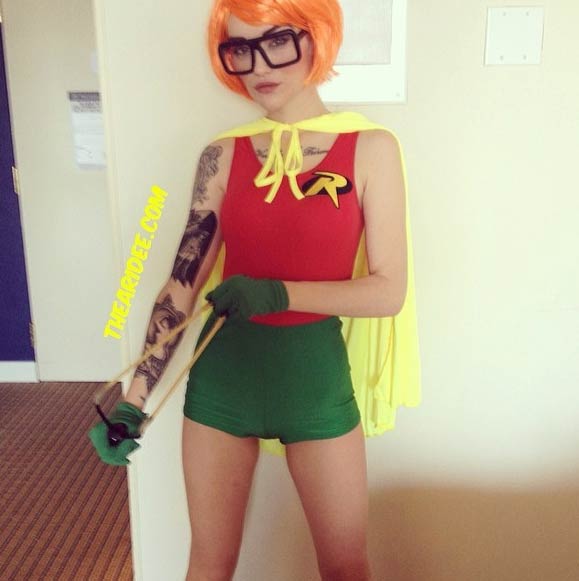 Do you think there's anything wrong with these t-shirts?

It doesn't come across as subservient, just as comical. I think a lot of women and men dig Batman because he is a self-made man and total batass who has a pretty strong moral compass even for a vigilante. Women can wear whatever they want, it's not like that shirt is being aimed at little girls.
What are you reading at the moment?

Astonishing X-Men
You've mentioned you're on the lookout for new games, what games are you eagerly awaiting for 2014?

Battlefield Hardline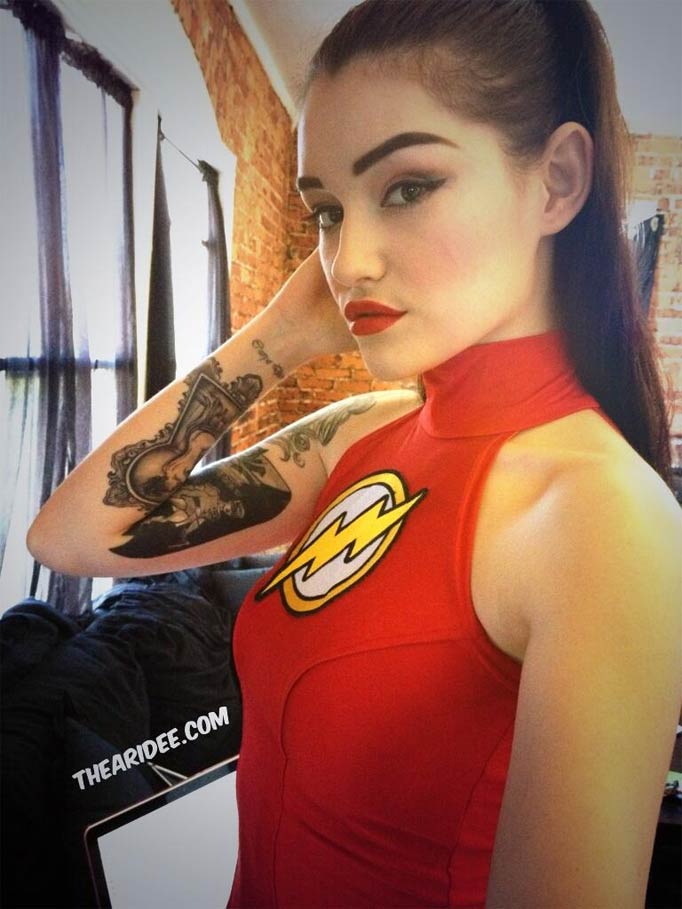 What game has given you controller rage this year?
Call of Duty: Ghosts!
What a horrible game that I knew would be horrible yet somehow still ended up spending my money on. I stick to Blacklight Retribution for FPS most of the time now.
How's the Sims 4 going?

They added Ghost sims, but my sim can only woohoo ghosts and not make babies with them. So rude, after going through all the trouble of murdering these innocent sims to flirt with the Grim Reaper. tongue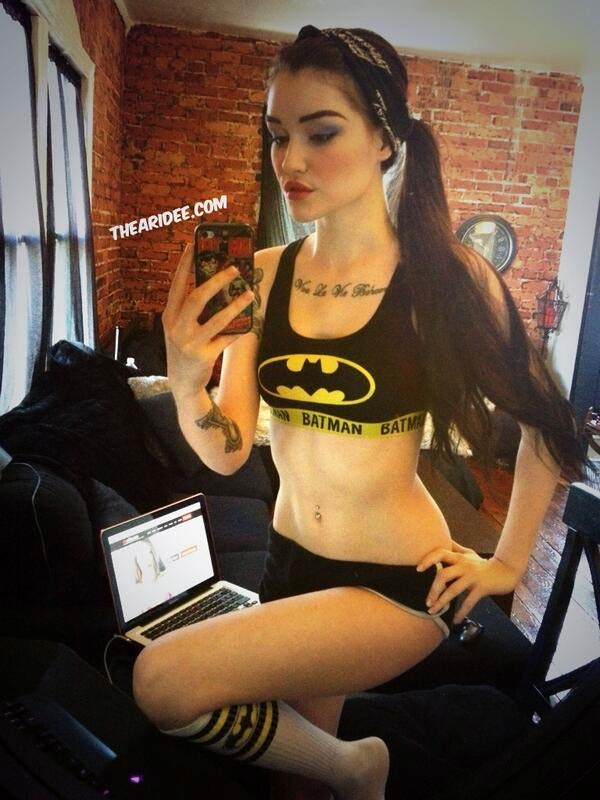 If you were stuck on a desert island and could take any console (with a Gorilla solar battery) plus one game… what would they be?

Why does the game systems memory only hold one game? That's cruel. I'd take my PS4 if I could trust it to be reliable, and the game choice would be a toss up between Final Fantasy 14 and Skyrim.
What's the geekiest thing you own?

Depends on what someone else thinks is the geekiest, I suppose.
A life size Farscape Rygel plush, replica pulse pistol and holster, or the giant nude painting of me as a bloody wolf queen by Joe Benitez. Maybe my coffee table full of Dungeons & Dragons mats, figures and books.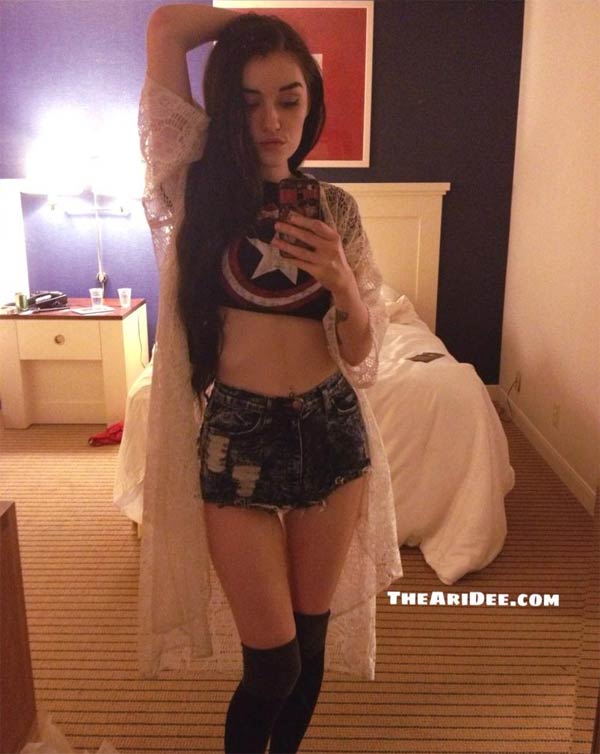 Sexiest?

My Hawkgirl figurine is hot. Tongue
So what else does 2014 hold for Ari Dee?

Lots of photo shoots and hopefully Comikaze!
Where can fans find out more about you?

On any of my social media profiles @TheAriDee … or on my NSFW site, TheAriDee.com
Thanks again Ari and we hope you have an awesome 2014… what's remaining of it anyway.
Thank You!